When we decided to take a trip to celebrate our 10 year anniversary we wanted to go somewhere that felt special. It's hard to describe exactly what that meant to us, but we knew it as soon as we found it- Fregate Island. Fregate is a private island in the Seychelles. While there are many secluded islands to getaway to, Fregate is known for it's luxury accommodations, service and focus on conservation. It stood out among the options as a place where we could really relax, and unwind.The island is covered in lush forests, fringed by coral reefs and is a sanctuary to some of the world's rarest plants, reptiles, insects and birds. It is also known for it's seven magnificent beaches which consistently rank among the most beautiful in the world.
WHERE WE STAYED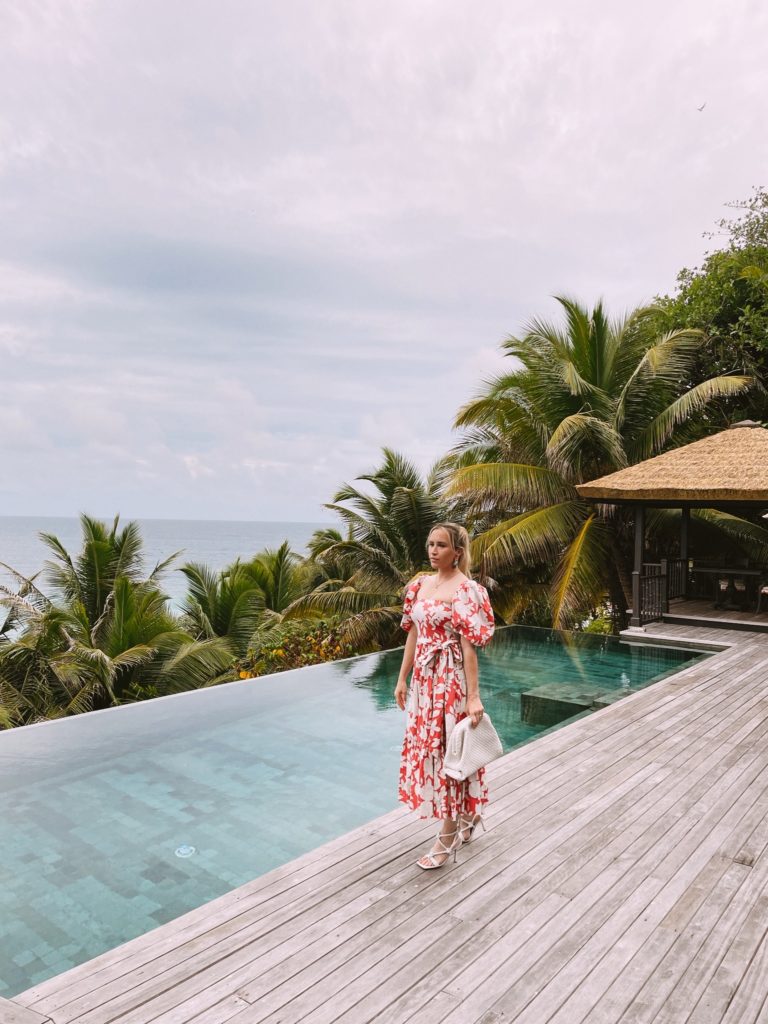 All of the villas on Fregate island are special, but we loved the view from our villa-number 7. The single villas feature a living room, dining room, luxurious bedroom and two bathrooms as well as an infinity pool and outdoor lounge area. There are also two and three bedrooms available for larger groups and families.
WHAT WE DID
Tortoise Adoption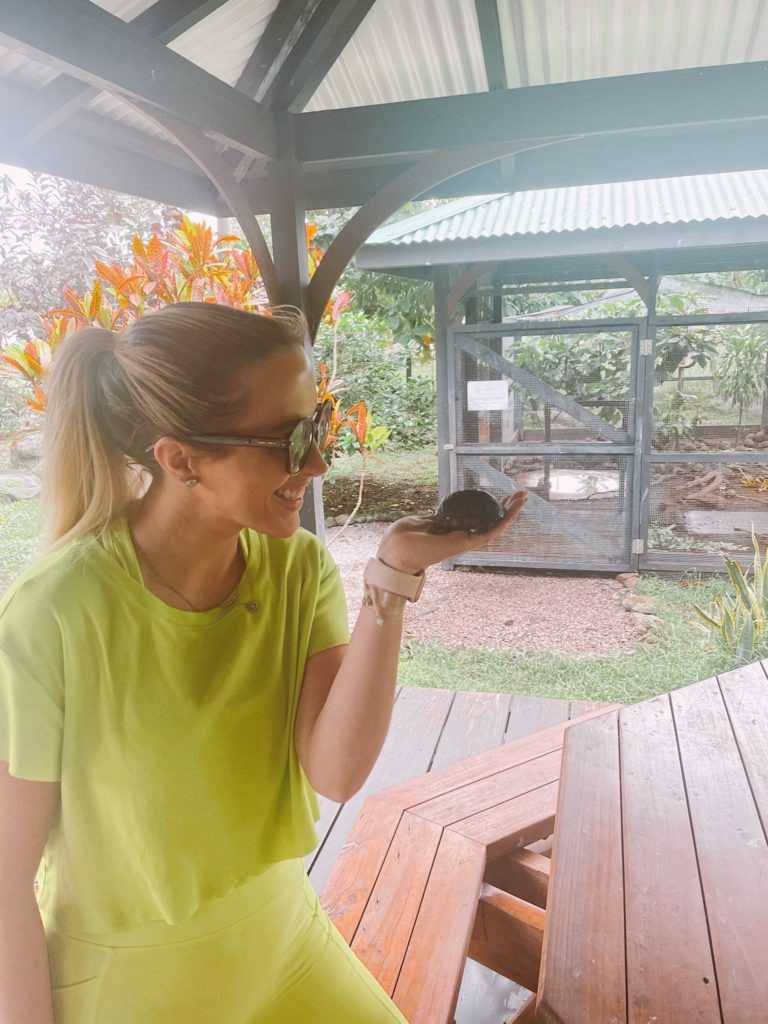 Fregate island is known for its focus on conservation. They are dedicated to restoring the natural habitat, and are responsible for saving the Seychelles Magpie Robin from extinction. While on the island you are able to participate in their conservation projects and can do everything from observing free roaming giant tortoises and exotic birds, to assisting turtle hatchlings and cultivating sea coral. We chose to visit the Baby Tortoise Pen where some of the islands smallest tortoises are kept to monitor their development and do everything necessary to ensure they are well protected. After making a donation we were able to take our tortoises measurements, fill out and application, and name our tortoise. We chose to name one after each of our boys and named one "Hampton" in honor of our anniversary (we met in a bar in East Hampton). They will keep us updated on our turtles growth and progress, and even track them for us once they are released into the wild.
Hiking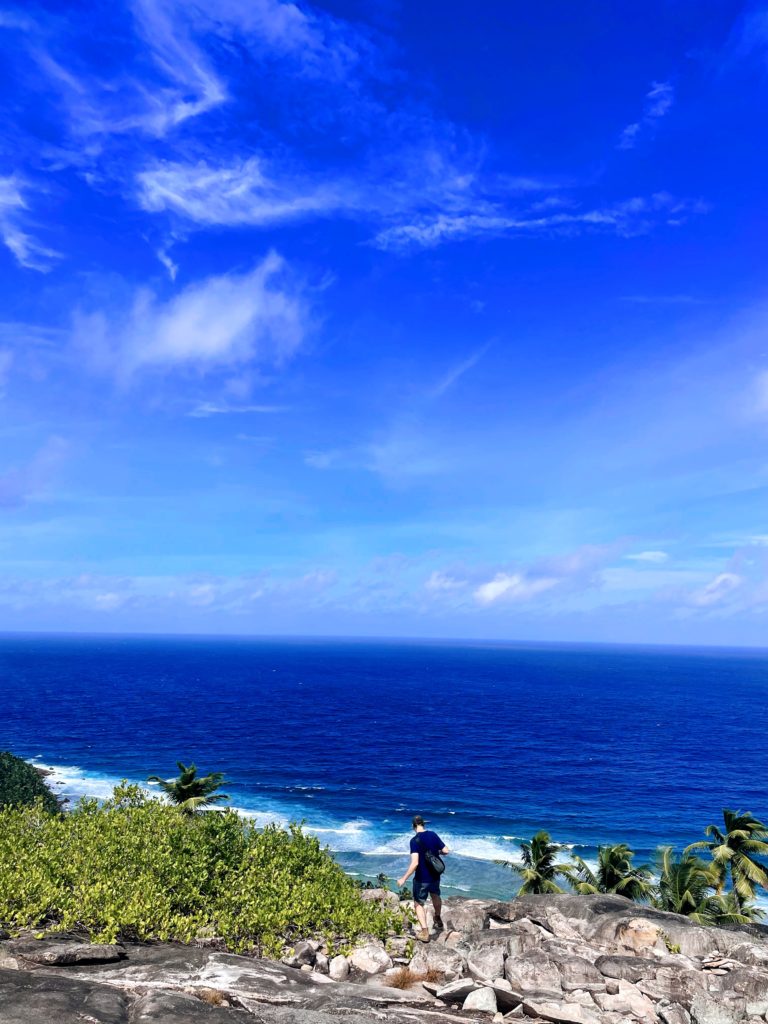 There are 11 km of trails across Fregate, which you are able to hike, explore by golf cart buggy or mountain bike. We chose to hike to some of the islands viewpoints and more remote beaches during our stay. We were even able to hike to some of the pirate ruins on the island which were so fun to see!
Private Beaches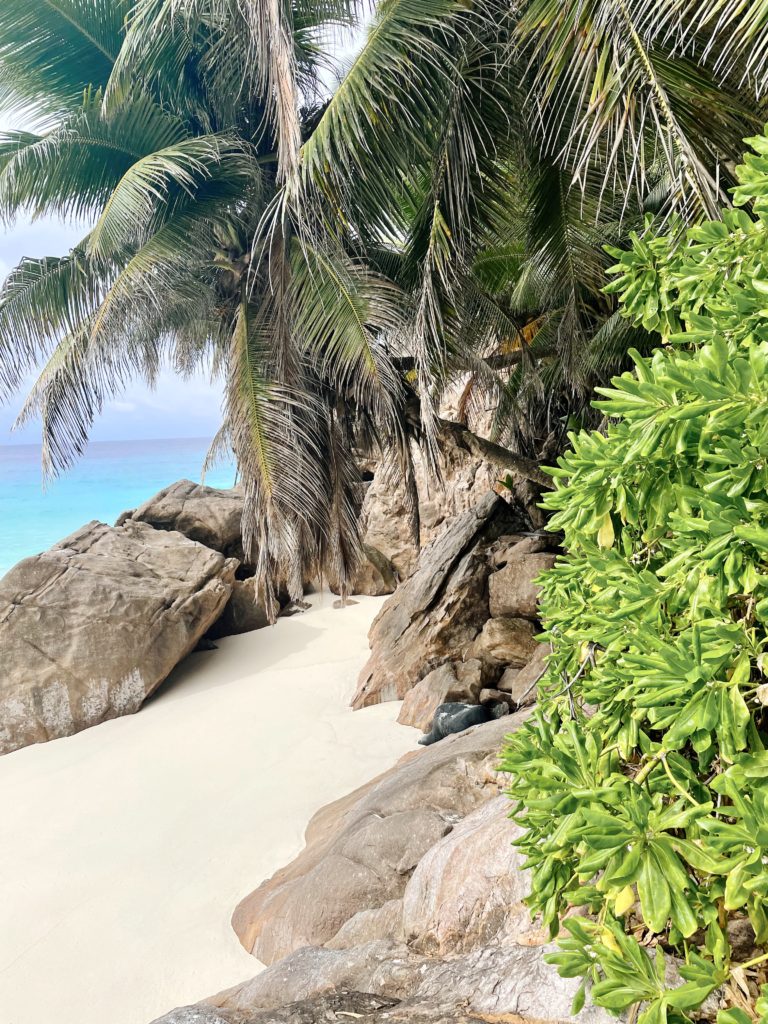 Anse Maquereau is a beautiful beach on the island that you can have all to yourself-with the flip of a sign. Simply switch it from "Beach Free" to "Beach in Use" to soak up the white sandy beach all by yourself.
Spa Day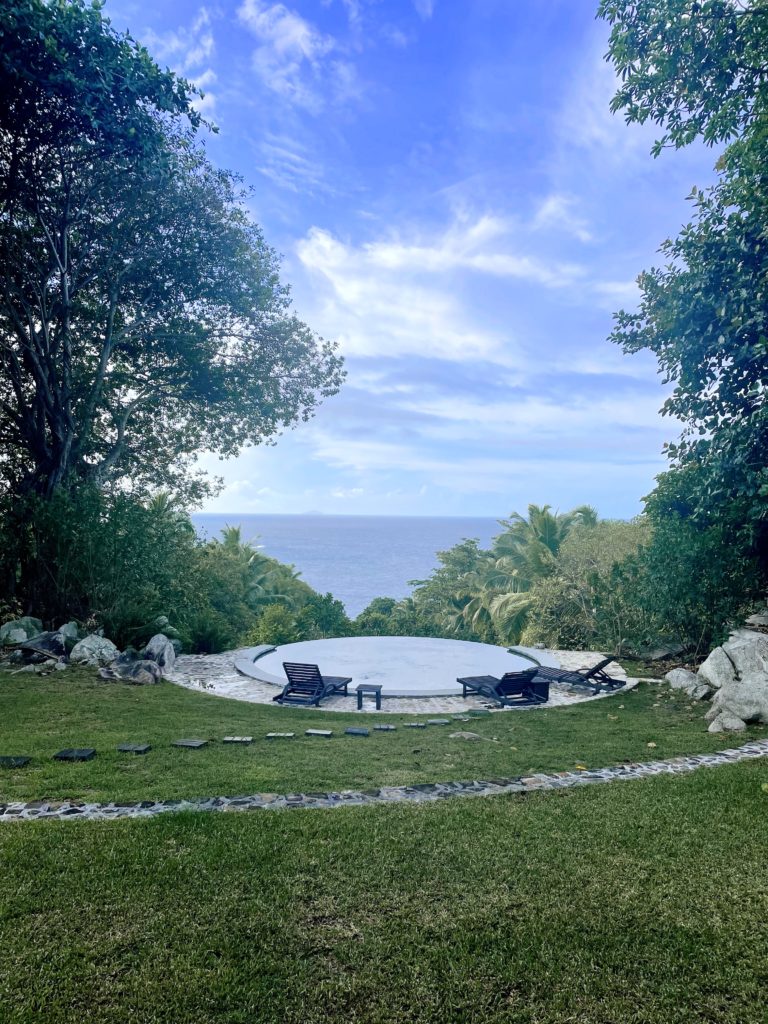 We enjoyed a couples massage and spa day at the Rock Spa. The massages were amazing, and we were really able to relax and reset. I consider myself a spa connoisseur and this one checked all of the boxes.
WHERE WE ATE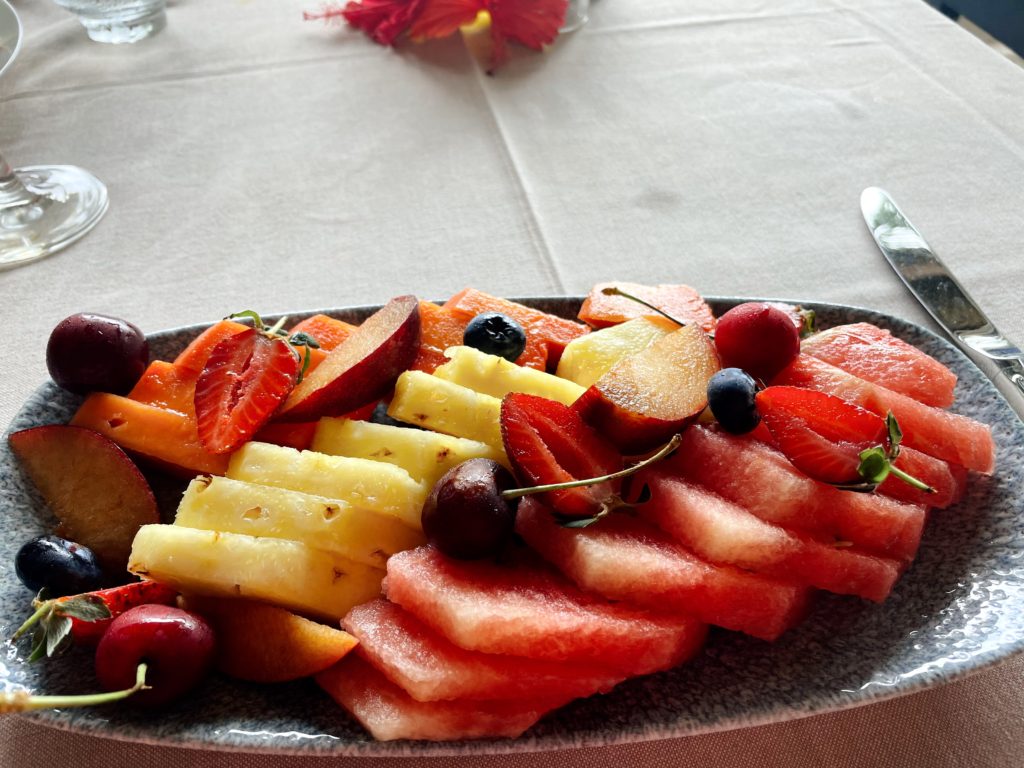 Eighty percent of the food on Fregate is produced on the island so it is fresh! I could not get enough of the fruits and veggies that are grown there. The chef is so talented and made sure to work with our preferences and dietary restrictions. While we loved every meal on the island here were some of our favorite dining experiences.
Private Beach Lunch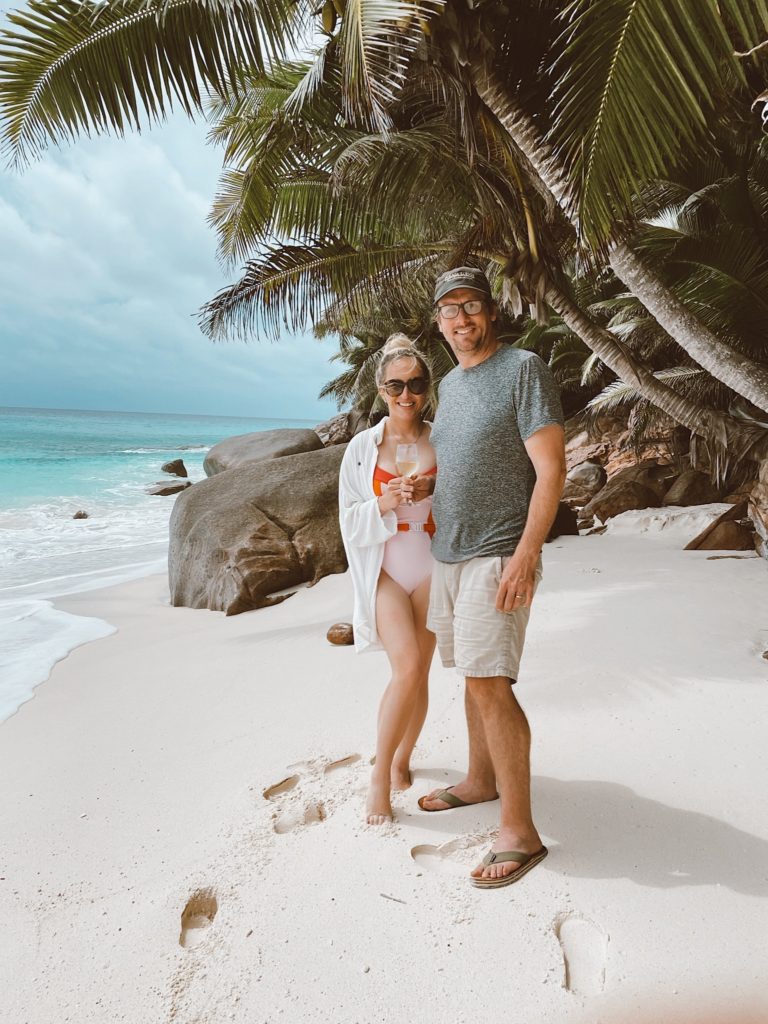 On the day we chose to celebrate our anniversary one of the things that our butler did to make our stay special was set up a private lunch on Anse Victorin-voted the most beautiful beach in the world. Photos cannot do it justice, but we enjoyed this experience so much we requested to do it again on our last day. It was romantic and unforgettable.
Banyan Hill Estate Dinner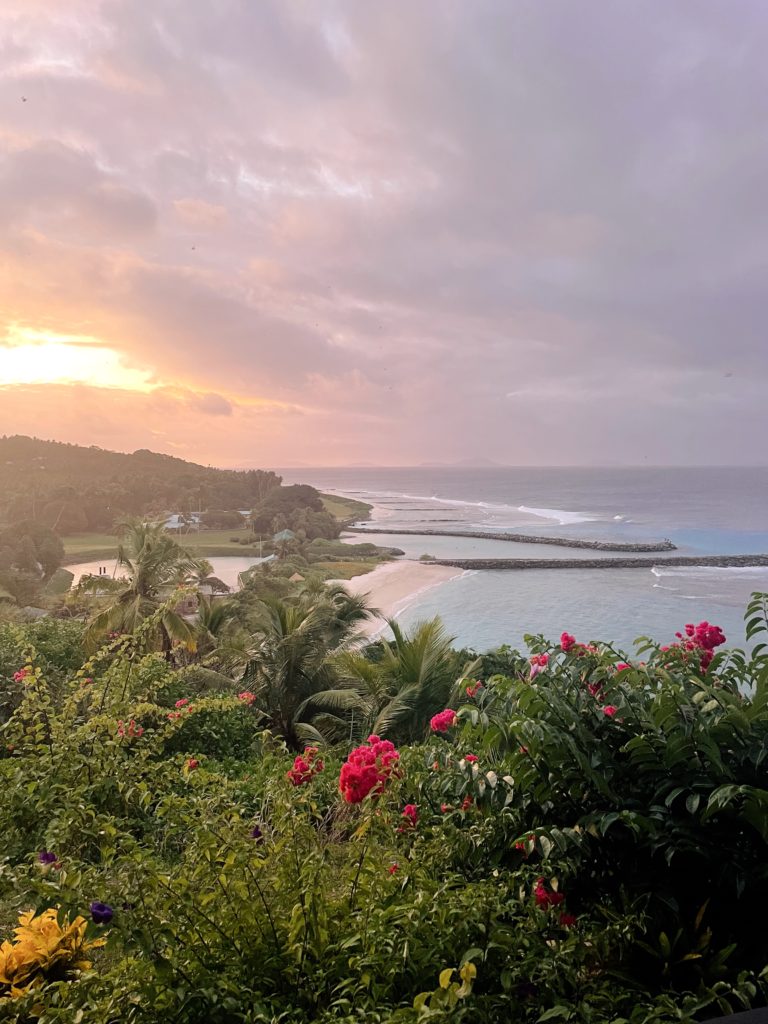 The Banyan Hill Estate is the largest residence on the island. It is made up of several villas, a large living space, and when you rent it you have the entire peninsula it sits on to yourself. It is an incredible space. Since it was not in use during our stay we were able to have dinner in the living area of the villa looking out over the island and a purple sunset. It was such an amazing experience that it will be hard not to stay in that villa when we come back.
Treehouse Breakfast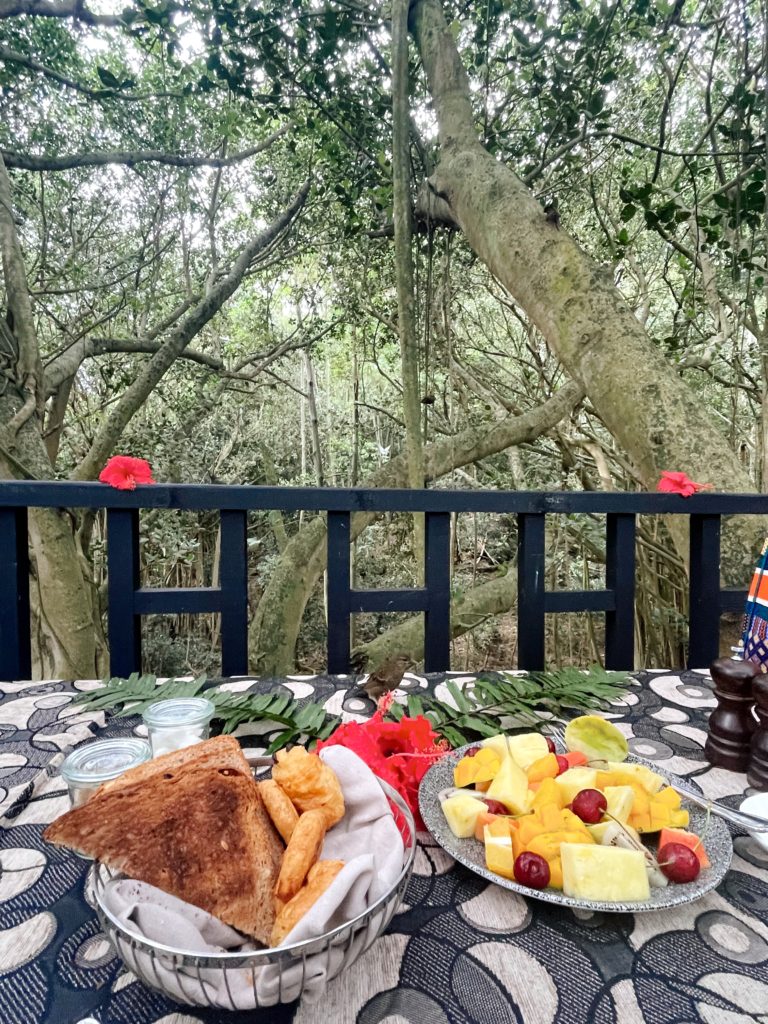 On the morning of our anniversary our butler setup a dinner in the islands "treehouse". We were able to eat the freshest fruit and enjoy our morning in the branches of a banyan tree watching snowy fairy terns fluttering about. It was such a fun way to start our day!
Dinner on the beach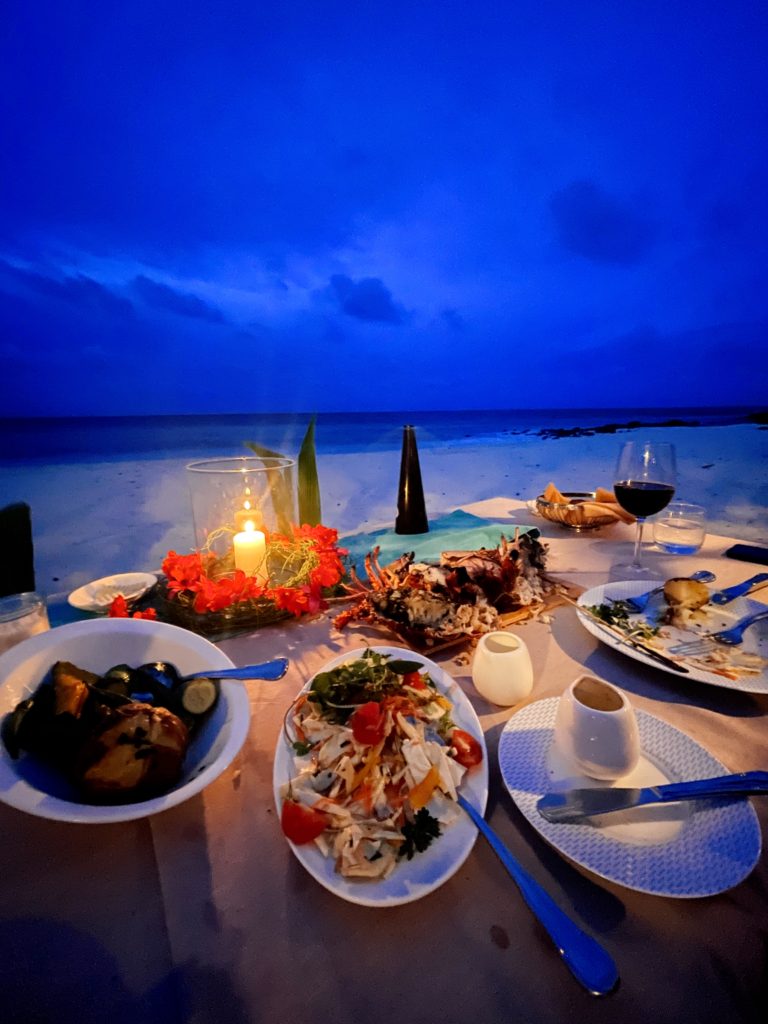 The night of our anniversary we had dinner on the beach. The freshest grilled seafood (straight off the barbecue), a pink sunset, and lots of champagne made it a romantic and special evening. I absolutely recommend this experience when you are on the island.
THINGS TO KNOW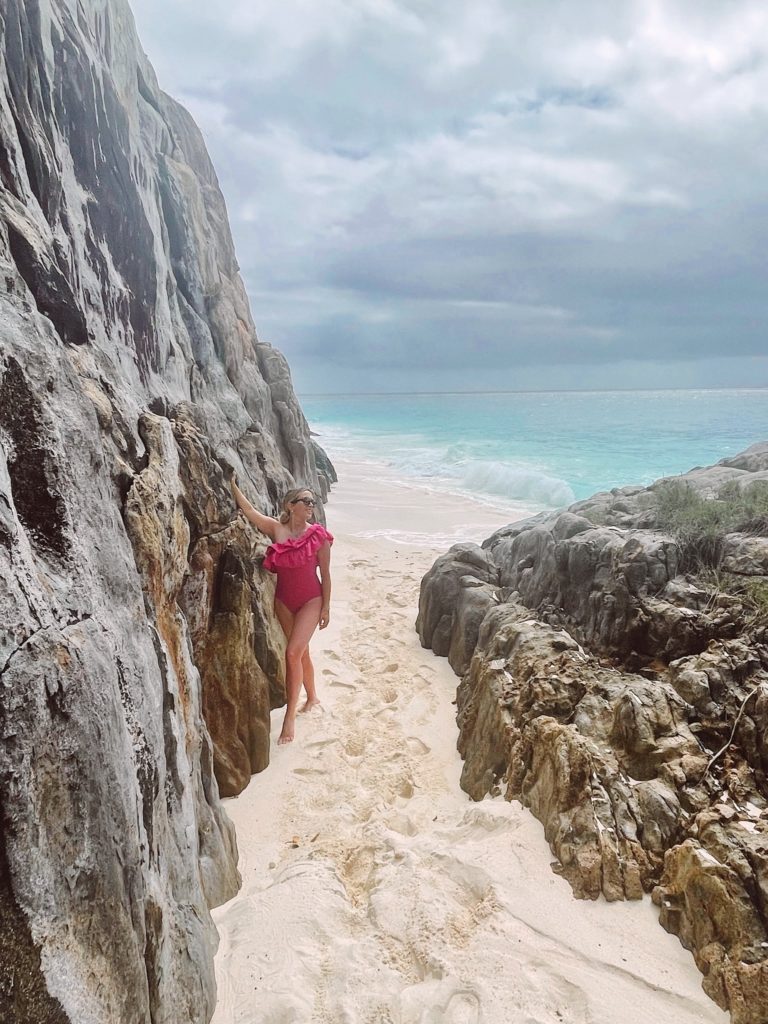 COVID Protocols
Travellers to the Seychelles are currently required to have a negative covid test, regardless of their vaccination status. We were able to be tested at our lodge in Kenya prior to departing for the Seychelles. This is all changing, so be sure to check back and stay up to date as you prepare for your trip.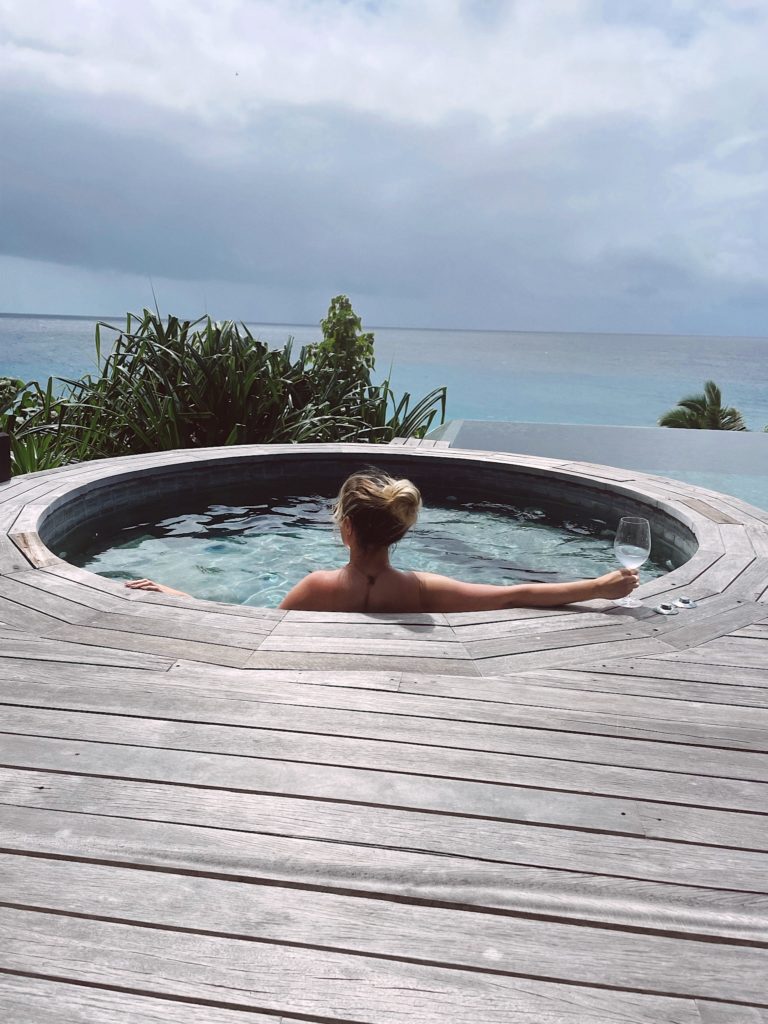 Arrival/Departure
The island is currently only reachable by helicopter or boat. We chose to take a quick helicopter ride from the main island. It was a fun and scenic way to arrive!