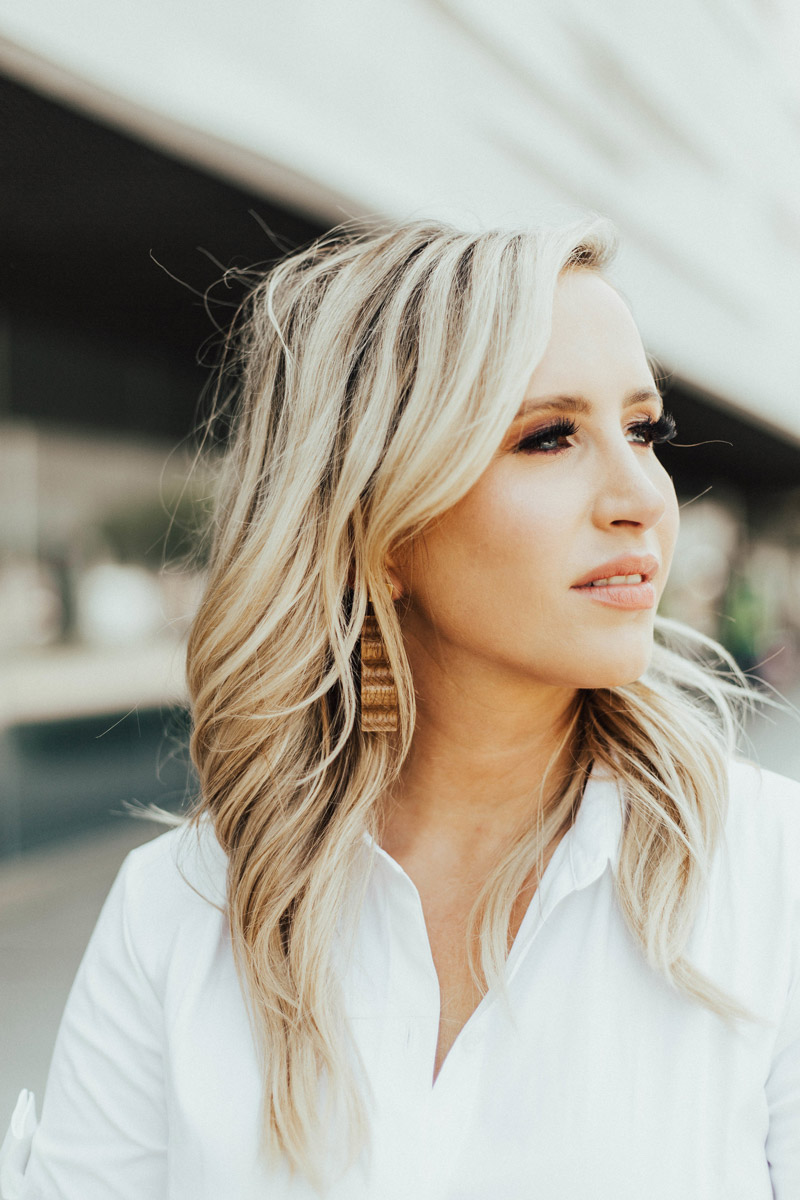 Hi! Welcome to The Seay Side – I am beyond thrilled to be launching my blog that will focus on a few of my favorite things: travel, fashion and philanthropy. A little bit about me, I am an Oregon native living and working in Dallas, Texas. I am the happy wife to my loving husband, a proud mom of two energetic boys and owner of three pups that our family adopted from Operation Kindness: Barry, Mona and Jackson.

I am a big believer in sharing the things you love with other people and feel that this blog is the best way for me to share what I am passionate about – hence the creation of The Seay Side!

I find that I get most of my inspiration from my travels. I really enjoy exploring wherever I am (even when I'm in my home in Dallas). The truth is – there seems to always be somewhere or something new to explore and I love being on the forefront of that discovery. A wanderlust and dreamer at heart, I find that my bucket list is ever-evolving. I cannot get enough adventure in my life – whether it's traveling to some of my favorite places including Cambodia, Argentina and Greece; visiting the chimpanzees and silverback gorillas in Uganda with my family; or even attending a style show and collection launch in New York for one of my favorite designers, including Lela Rose – I love it all!

I constantly try to immerse myself in the cultures that I am exploring – through art, cuisine and of course, fashion. My style strikes a balance between classic and cool. I like taking something simple and mixing in a little flair. I would say that my go-to outfit is a comfy dress with a fun pair of shoes and to top it off – a fabulous handbag. Running around after my two rambunctious toddlers, I strive to be comfortable when I'm at home; however, I also love getting dressed up for a fun night out or if I'm off to a philanthropic event with my husband. Which, as we all know in Dallas, can be a daily affair...

This is one of the reasons I absolutely love living here. I feel lucky to be a part of such an incredibly thoughtful community – Dallas is such a generous city and constantly striving to further enhance the rich culture that has been embedded in the pillars of the city. Through art outreach, educational programs and thousands of fundraising campaigns happening on a daily basis, patrons here truly understand the value of giving back...and having fun while doing so.

With The Seay Side, I hope to inspire creativity, share my adventures and offer insight into the organizations I support. I love to learn from others and find out what they are passionate about and I in turn, hope to do the same.

Thank you for joining me on this exciting new adventure and welcome to The Seay Side!

xx - Stephanie
A few things to kick us off...
I was born and raised in Oregon

I studied at Rhodes College in Memphis, TN

Fun fact – I attended the French Culinary Institute (now the International Culinary Center) and graduated with a degree in Pastry Arts

Favorite hobbies – I love to travel, spend time with my kids and volunteer with organizations including Equest, Operation Kindness and Cattle Baron's Ball

Places on my bucket list – Iceland, Morocco and Ethiopia

Favorite designers – Lela Rose, Theory, Alice and Olivia and Fendi