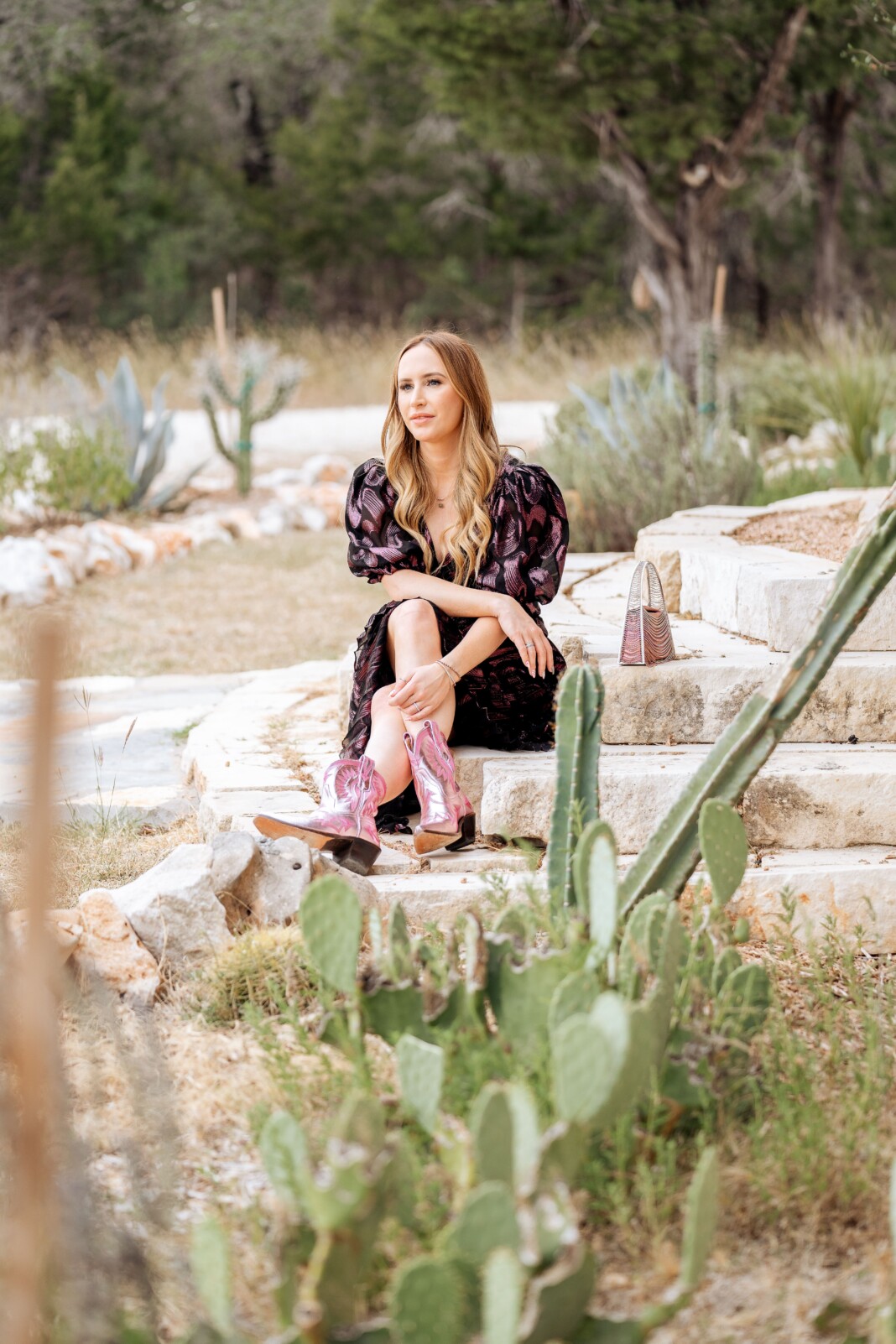 Last weekend I had a fun get together in the Texas Hill Country with some girlfriends. We were able to relax, enjoy the local wines, and eat some amazing food. This is such a great and easy getaway from Dallas or a quick drive for people flying into Austin and San Antonio. My husband and I have taken the kids as well, and had so much fun as a family. We tend to spend our time in Wimberley, Fredricksburg, and Dripping Springs. They are all great towns and worth spending a whole weekend (or longer in) or you can make stops in all three. Here are our favorite stops in each of those places:


Dripping Springs:
Where to Stay:
While searching through rental home options for our group I found Walker Luxury Vacation Rentals. They have a gorgeous selection of homes in the Hill Country and Austin, and were very accommodation and knowledgeable about the area. The house was exactly as pictured, and it was a lovely and charming place to spend the weekend.
Where to Eat:
The Texas Olive Oil Company has olive oil tastings and food to go, but also a cute little restaurant with light bites and lunch. Not only is the food delicious, but it's a great place to explore, shop, and relax in between wine tastings.
Salt Lick Barbecue is a bit of a drive, but absolutely worth it. It has become a popular destination and is featured in guide books, tv shows, and all of the top lists of Texas barbecue destinations. I love their brisket but it's all delicious and worth the hype.
Tillie's is a wonderful restaurant with fresh delicious food, incredible cocktails, a beautiful ambiance, and situated on the gorgeous grounds of Camp Lucy. It is the perfect special occasion restaurant, or a nice spot for a date night. We tried everything on the menu and loved it all.
What to Do:
Swim and Hike at Hamilton Pool Preserve. While you do need reservations to enter the park, once inside it is full of hiking trails, picnic spots, and of course Hamilton Pool which is a beautiful natural swimming pool. When the sun hits it just right it is a gorgeous emerald green color.
Desert Door Distillery is definitely worth a stop. Known for it's Texas Sotol and delicious cocktails it is a fun place to stop in and try this local liquor. They also have live music and food as well, so you can make it a lunch stop and spend the afternoon relaxing there.
Downtown Dripping Springs is a charming town, and looks like it was plucked out of a Wild West themed film. It is full of boutiques, antique stores, and restaurants. We always love having the opportunity to stop in and explore.

Wimberley
Where to Stay:
We love staying at Collective Retreats Hill Country you get the feel of camping, with comfy accommodations and hotel amenities (like wonderful dining, in room massages) and access to experiences like yoga, hiking and branding. They accommodate kids and pets, and are a quick drive into the town of Wimberley.
Where to Eat:
Collective Retreats has great dining experiences including a chefs tasting menu, meals delivered to your tent, or the ability the Texas BBQ experience that you can grill yourself under the stars.
The Leaning Pear has fresh locally sourced food, and a fun modern patio. It's a memorable and delicious meal in a great atmosphere.
Longleaf Craft Kitchen & Bar is a favorite of ours and a must stop when in Wimberley. It has a charming patio, and incredible food. It focuses on getting ingredients from local farms and showcasing local wines as well. We always enjoy our time and our meal there.
Los Olivos Market is a great place to stop for lunch or an afternoon bite and to sample the local wine flights and shop. We spent hours there on our last visit to Wimberley soaking up the atmosphere, people watching, and delectable bites and sips.
What to Do:
Dutchman Family Winery is not far from Wimberley and features Texas wine tastings in a gorgeous setting. Definitely worth a stop.
Fall Creek Vineyards is another wonderful vineyard not far from Wimberley, with a variety of special tasting menus that will appeal to all levels of wine enthusiasts.
We love to shop and explore the Wimberley town square. The Wild West Store featuring the "Boot Whisperer" who has over 500 pairs of vintage cowboy boots and can find the perfect pair for your feet just by taking a look when you walk in is a highlight when visiting Wimberley (the store is open by appointment only so make sure to call ahead). We also love popping into the Candy Cottage for a sweet treat or The Sugar Shack Bakery  which has a lot of delectable gluten free options.
Because Wimberley is located so close to the Guadalupe river, there are plenty of float trip options and other water related activities available. During our last trip we enjoyed fishing with Lone Star Fly Fishing who was a wonderful guide for kids and adults. We had a blast!

Fredricksburg:
Where to Stay:
While it is a little bit outside the city, we really enjoyed our stay at Walden Retreats. The tented camp is luxurious, with gorgeous hill country and river views. They have amazing activities on site, but are also conveniently located near wineries and other hill country destinations.
Where to Eat:
August E's has been a Fredricksburg staple and favorite for many years. It is a fine dining restaurant with delicious steaks, seafood, and asian fusion dishes. We love having a fun date night here whenever we are in town.
Vaudeville is a cannot miss stop when we are in town. Whether it's a delicious dinner, a girls brunch, or a stop in for cocktails and cheese there is always something amazing on the menu. It never disappoints with it's varied menu, mix of flavors, and fresh local ingredients. There is something for everyone at this amazing stop.
The Auslander is a perfect spot to stop in for a beer or German food when you are in town. It features a fun and lively Biergarten and is the perfect spot to soak up the local atmosphere when you are walking through town.
Navajo Grill serves fun southern food in a more casual environment, or on their fun patio. It's a great dinner spot, and fun for the whole family.
What to Do:
We love exploring and shopping in the Fredricksburg town square. There are delicious bakeries, furniture stores, clothing stores (featuring everything the tourist or cowgirl might need) and antique stores. There is something for every kind of shopper.
The National Museum of the Pacific War is a great stop for the history buff. It is designed to "honor all of those who served and supported the war effort in the Pacific, the Museum proudly presents the facts, stories, and authentic artifacts of the Pacific War for today and generations to come."
Enchanted Rock is a local attraction. The Natural Area features 11 miles of hiking trails, and areas where you can camp and rock climb.
William Chris Vineyards was a fun stop for us on our latest girls trip. They have a gorgeous property, delicious and refreshing rosè, and live music that made it the perfect place to spend an afternoon. Tours fill up quickly so make sure to make reservations in advance.