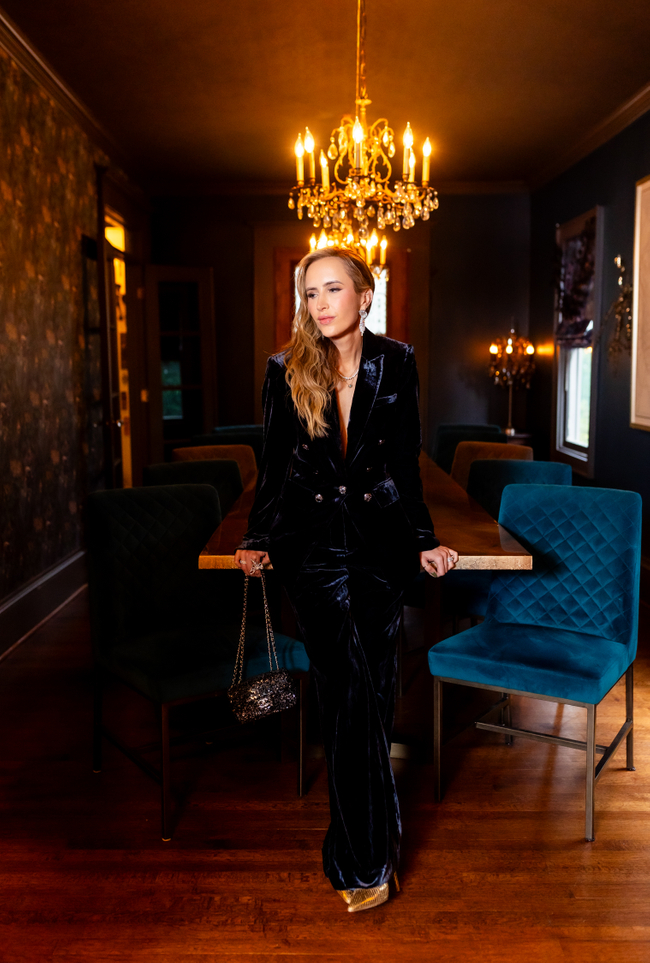 There is something so wonderful about the seasons changing, especially when it's fall. I know it's clichè; but I am a total fall girl…especially when it comes to fashion. Blazers, deep hues, the temperature dropping just enough to reach for a jacket or scarf is always a magical time for me. I also love the variety and rich textures of the season, velvet being a favorite.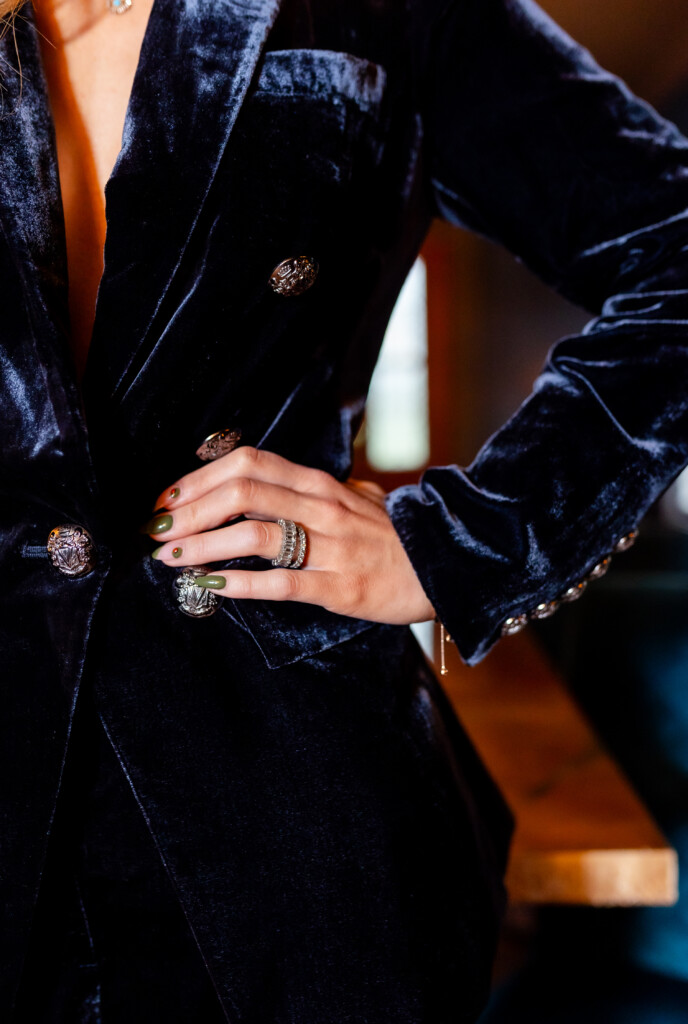 The richness you feel when you caress a velvet piece make them fun to dress up or down, and wear day or night. The fabric also adds layers and warmth to any look. Click on any of the items below to shop some of my favorite velvet pieces for fall, available now:

While velvet pairs well with anything, I love adding a little bit of sparkle to an outfit featuring a velvet piece to help bring out the and shine of the fabric.