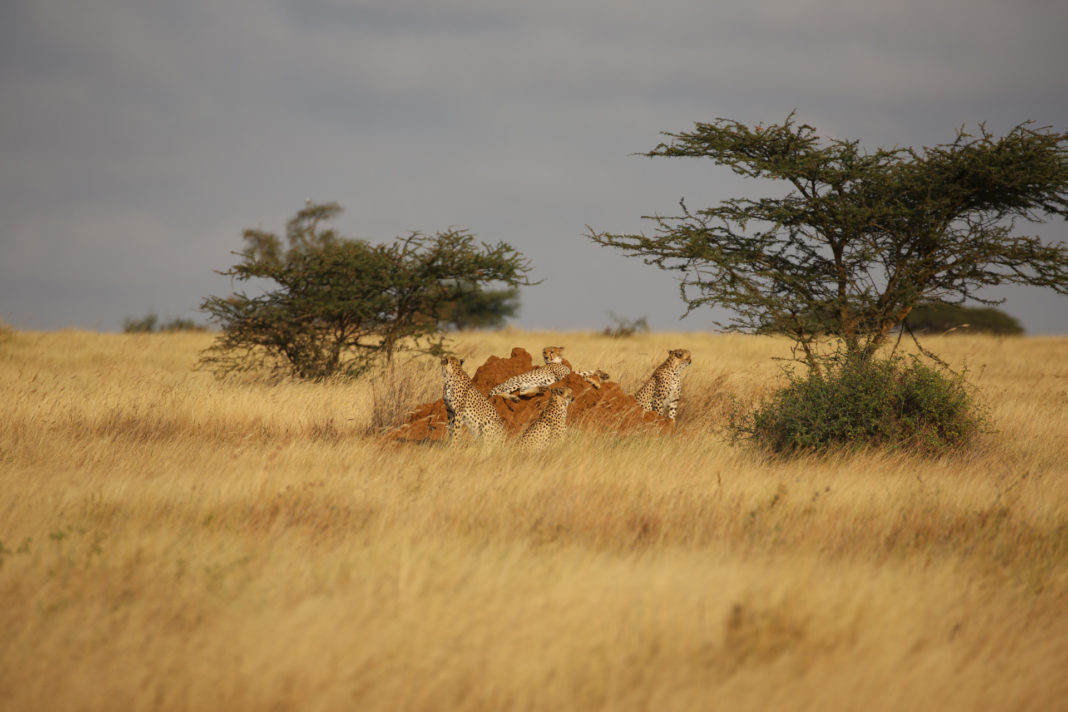 To kick off our 10 year anniversary trip we stopped in Kenya. We had heard incredible things about Ol Donyo Lodge, and we were so excited to finally visit. It not only met, but exceeded our expectations. The hospitality and warmth from Graham and Savannah made us feel right at home, and our guide Dan was wonderful. We really enjoyed getting to spend time with Dan and learn about his experiences growing up in the area, as well as his vast knowledge of the local plants and wildlife.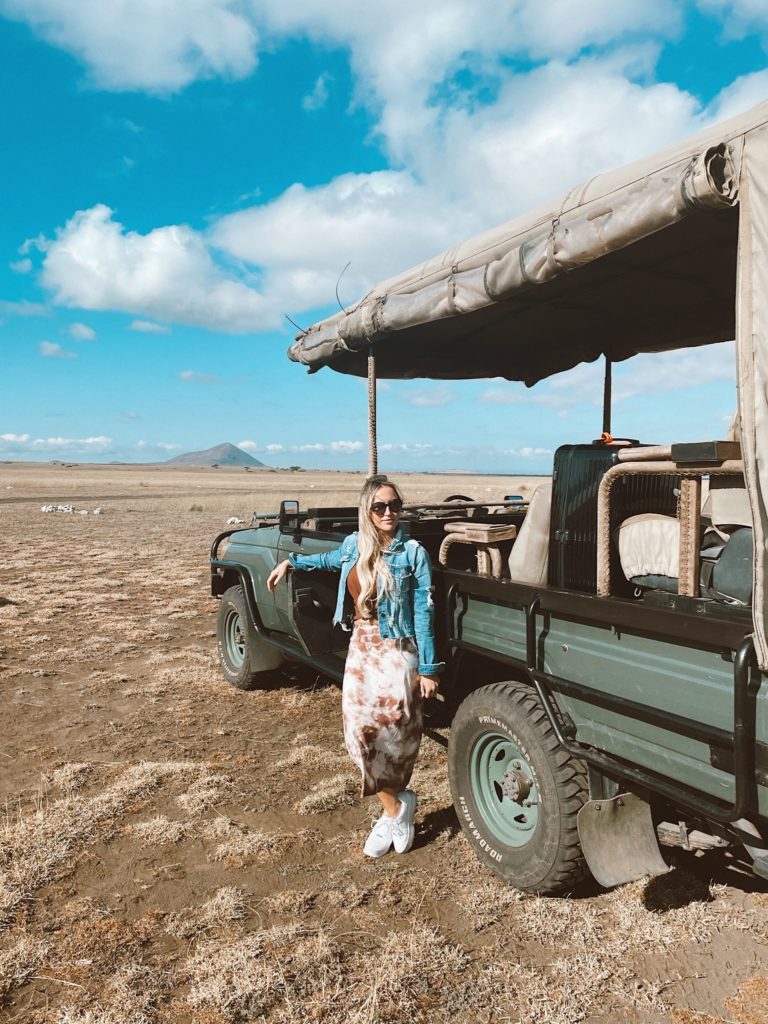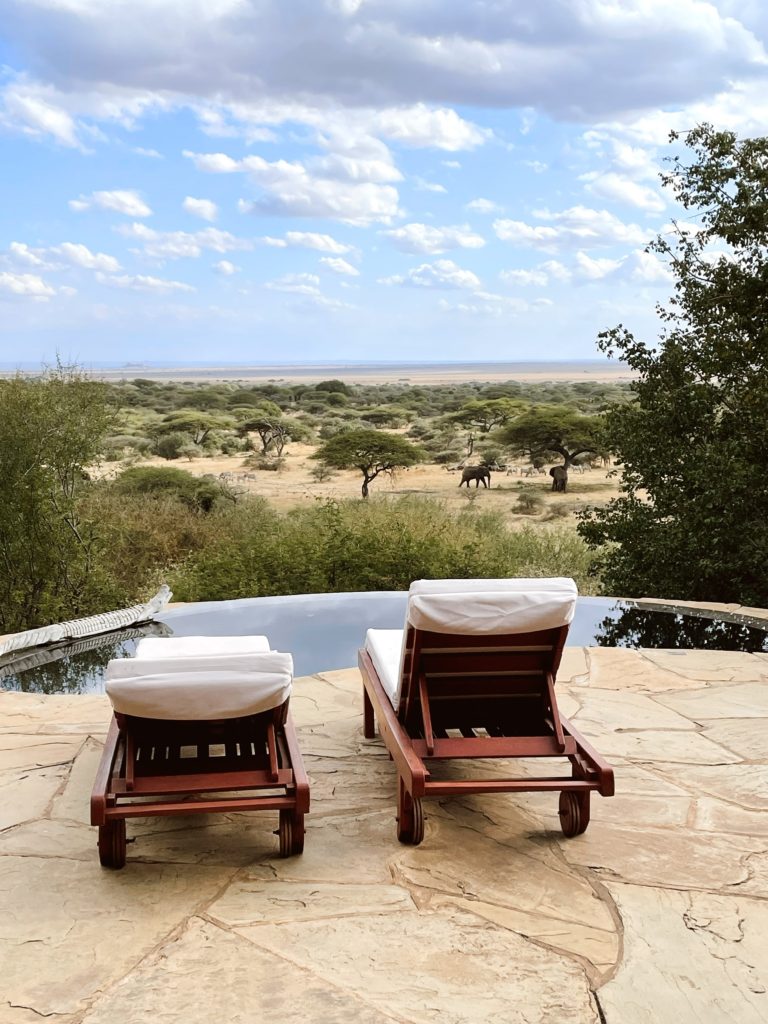 Ol Donyo Lodge is a gorgeous and luxurious private safari lodge on the Mbirikani Group Ranch which borders Chyulu Hills National Park and is owned by the Masai. Because the lodge is private you are not competing with hundreds of cars and thousands of tourists for sightings and experiences like you are in the National Parks throughout Africa (those places have their perks, but they also have a lot of cons as well). It feels as if you are able to enjoy the wildlife, views, and attention of your guide in the way that the bush is truly meant to be experienced without all of the distractions.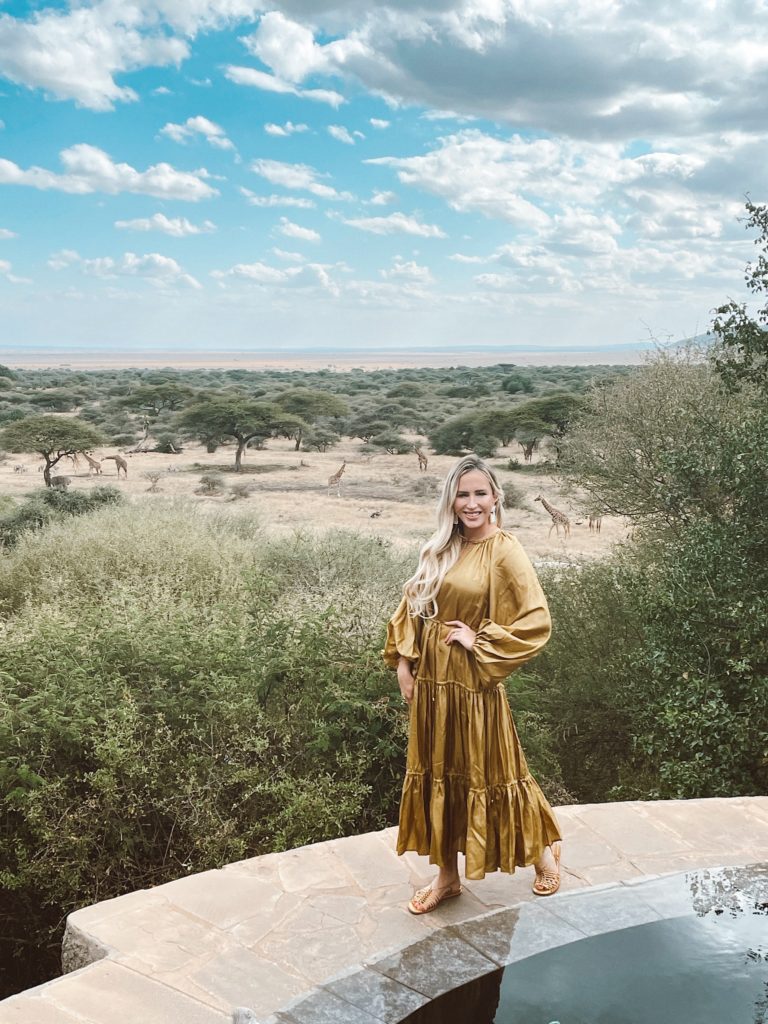 The lodge itself has ten gorgeous suites that look over a very active watering hole and Mt. Kilimanjaro. Our infinity pool had the best views, and we loved that each room has a rooftop where you can experience a magical night sleeping under the stars.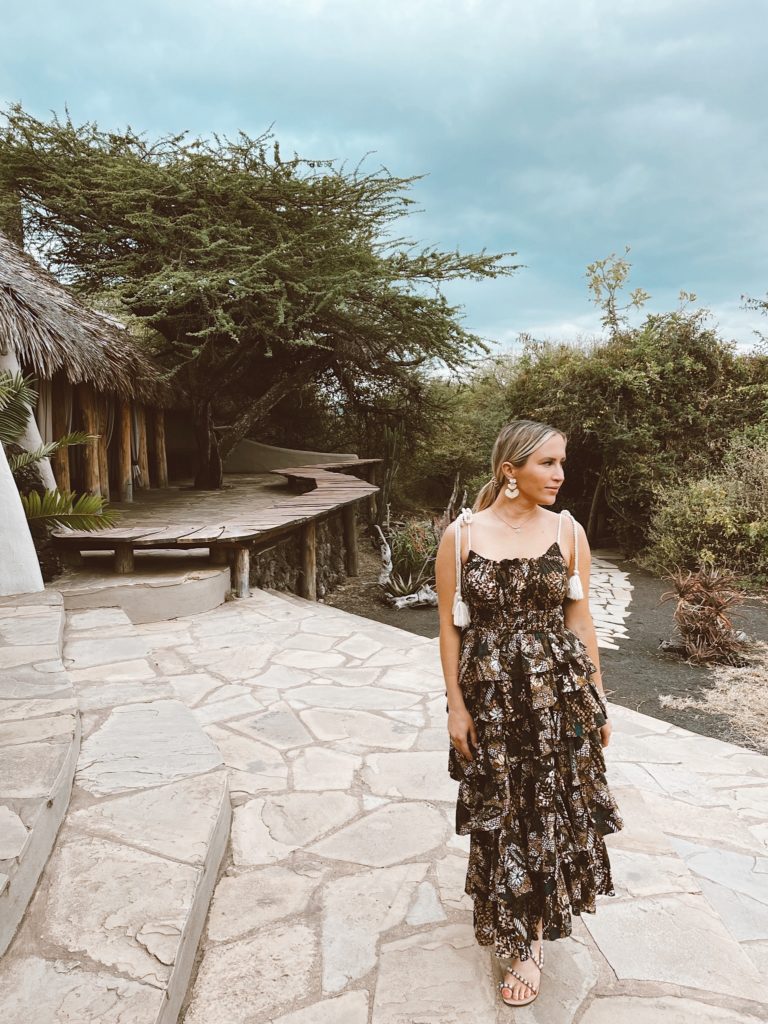 WHAT WE DID
Elephant Darting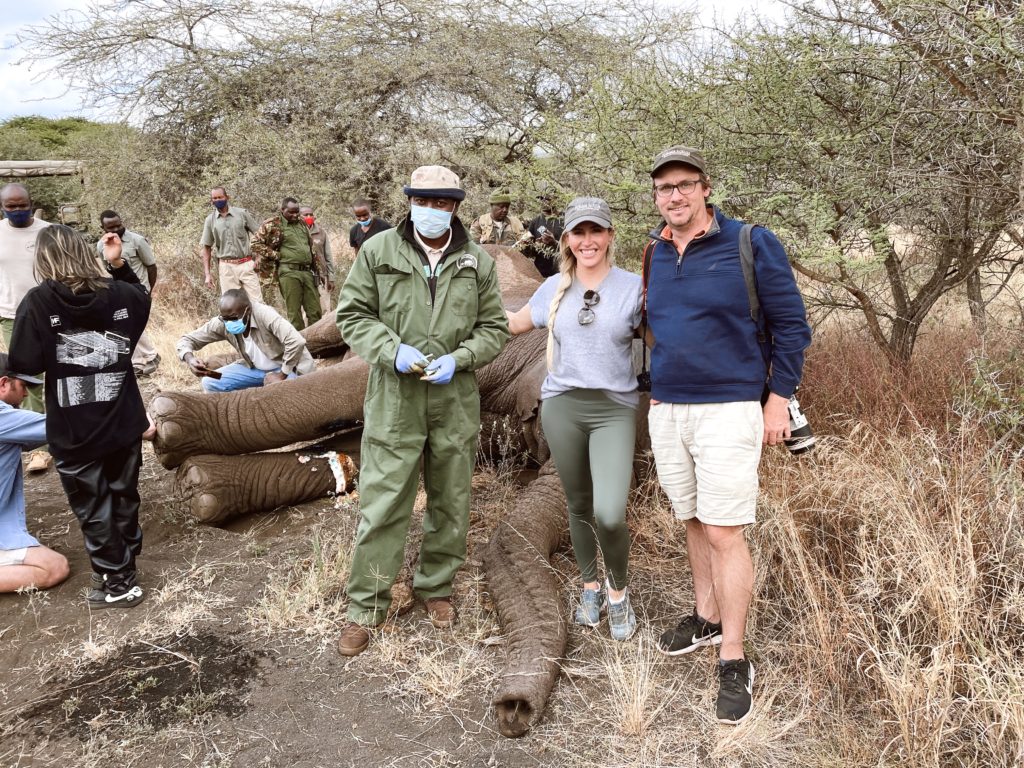 Unfortunately one of the Elephants at the watering hole was found to have an injury (likely from a spear). Luckily, he was spotted by Great Plains Foundation and they were able to call in help. Big Life Africa and vets from The Sheldrick Trust came in to treat him. He was darted, the wound was cleaned and covered with antibiotics and disinfectants. He woke up a little confused and probably sore, but on his way to a full recovery. The process was quick, and done in the safest way for both the elephants and vets. It was incredible to be able to watch, and gave me a whole new respect for all of the people and organizations involved. I am so grateful for the work they are doing to keep these incredible animals safe and healthy. This experience wasn't planned, but we felt very fortunate to witness these amazing organizations at work!
Hiking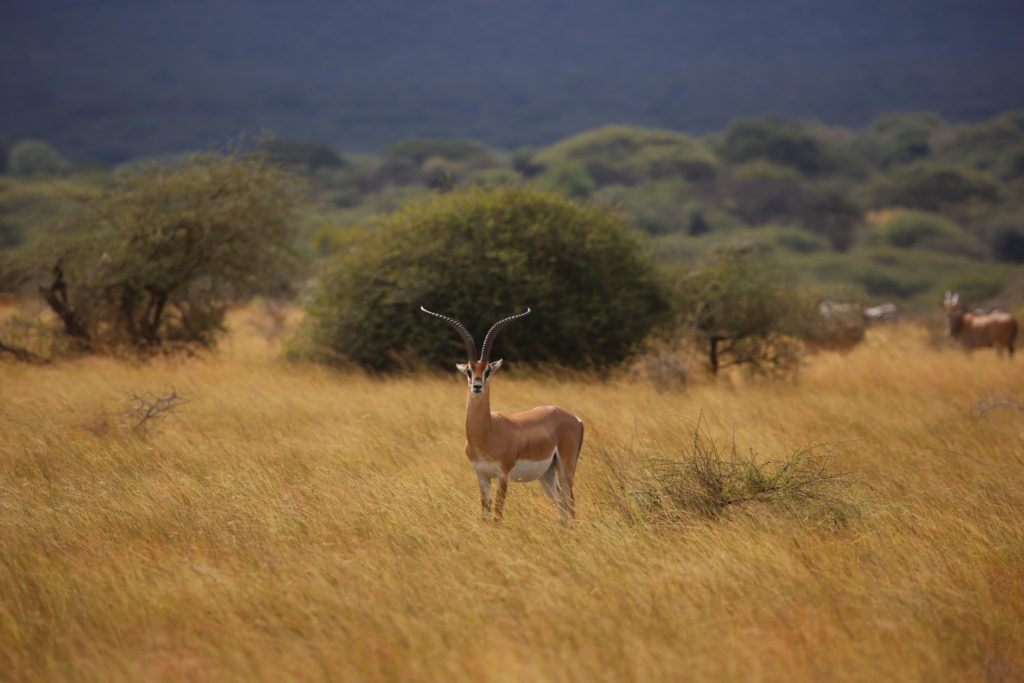 Because Ol Donyo and the land surrounding it is private you are able to explore the area on foot, mountain bike or horseback. We chose to do a few nature walks (and a ranger for safety reasons) and it gave us a chance to see animals up close, and learn even more from our guide Dan about how the Masai herders can go all day without food or water, and the local plants they turn to to keep them hydrated and full.
Game Drives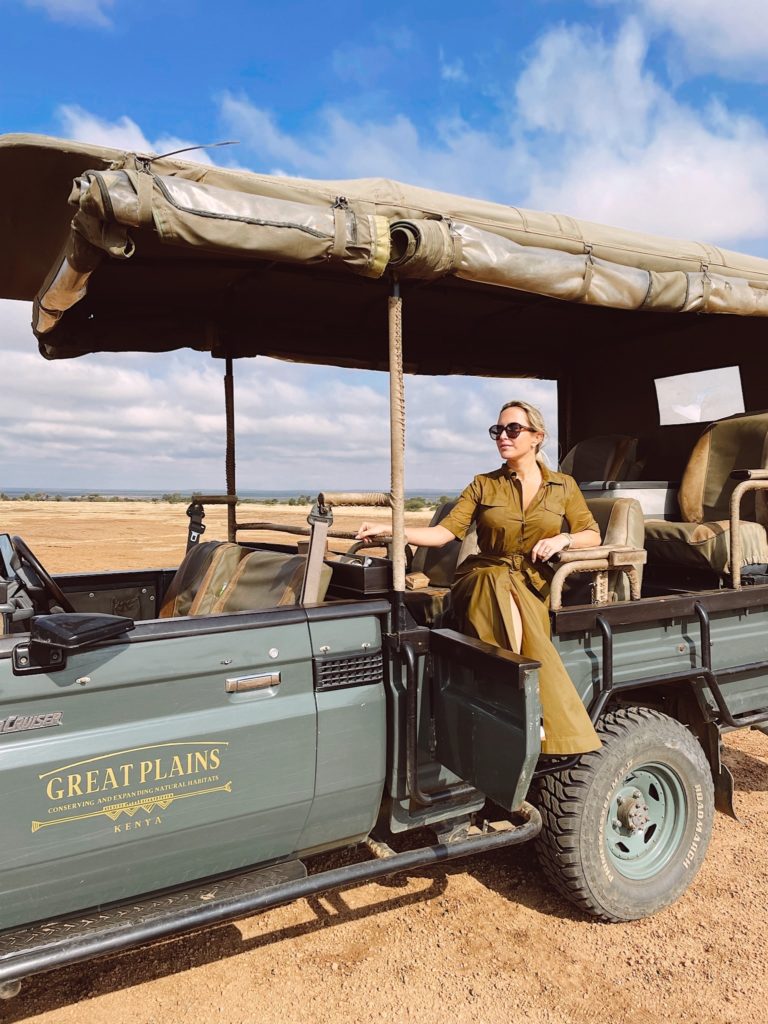 Game Drives were a highlight. We enjoyed doing them every morning and every evening. For us, it's the reason that we enjoy going to Africa, and we enjoy soaking up as much as we can. Of course you are welcome to relax at the lodge or sleep in, but we loved starting and ending our days that way. We had some incredible encounters including seeing lion and cheetah kills in action, a large pack of cheetah brothers, and newborn baby giraffes and zebras (still with their umbilical cords attached).
Night Under the Stars
One night we had them set up the bed on our roof top to sleep under the stars. It was a cool crisp evening and we loved falling asleep to the sounds of the lions roaring and the breeze blowing. I highly recommend doing this if the weather permits.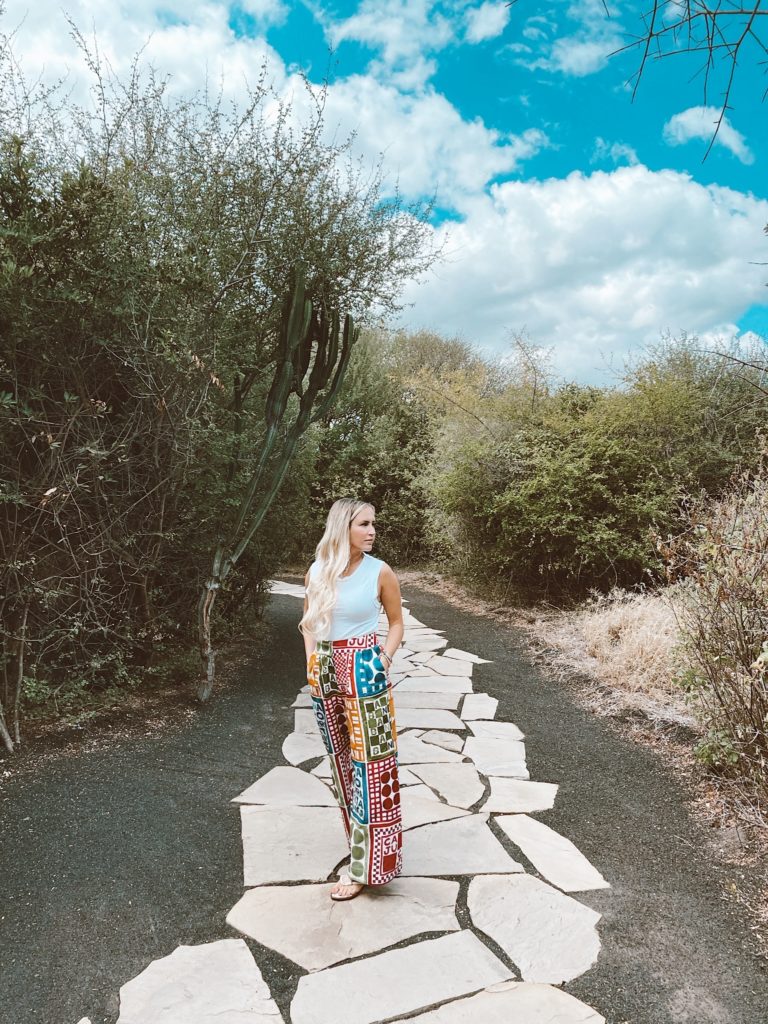 WHERE WE ATE
Dining on Property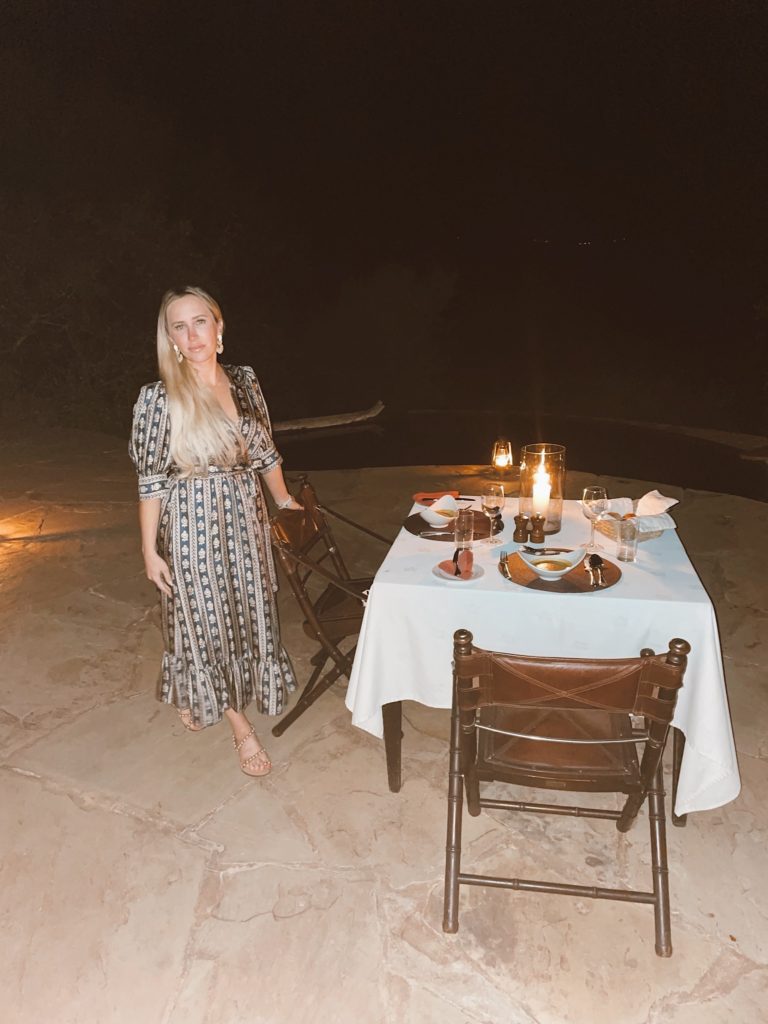 The food at Ol Donyo was incredible, and they were so accommodating of my food allergies (I have many). Each meal was flavorful and delicious. Breakfast was always one of my favorite spread, as well as lunch, where you were able to eat a variety of dishes served family style. The three course dinners were magnificent, I don't think we had a meal that was less than excellent. Because of covid there are not large group dinners, but they set up tables around the lodge for guests each night and it was very romantic to dine by candlelight and soak up that time with each other.
Breakfast in the Bush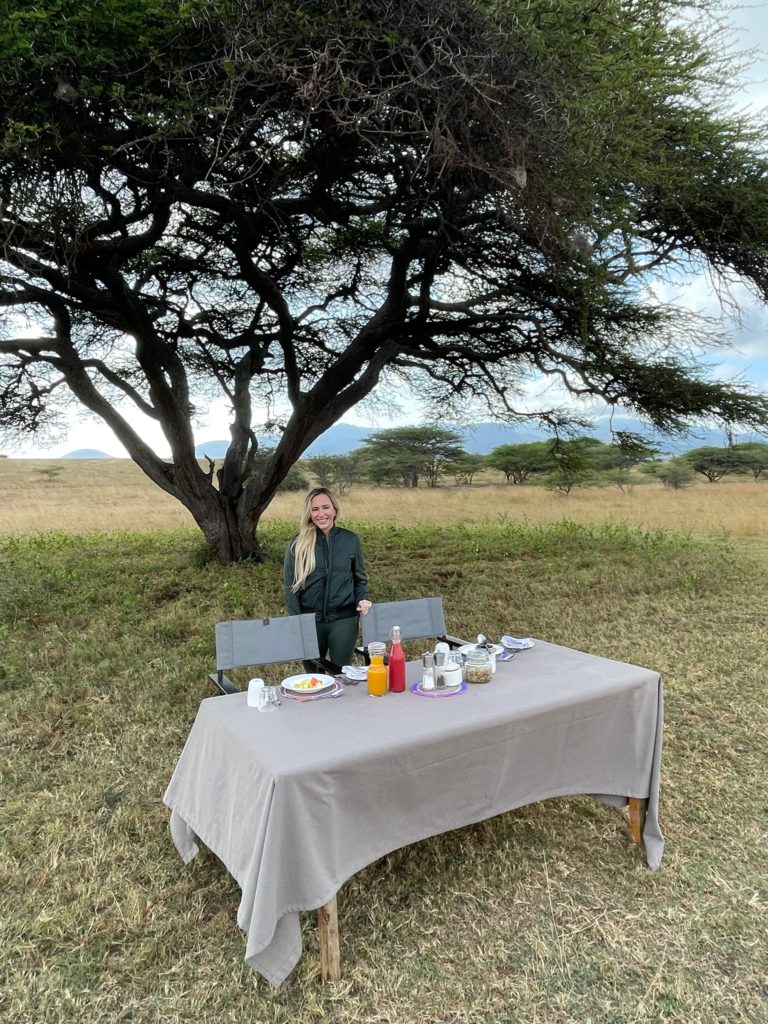 We had potluck breakfasts in the bush each morning after our game drives, but our first morning they set up an amazing dining experience with a table, chef, and hot dishes served outside. It was such a fun surprise!
Sun Downers
Every evening after our game drive we stopped for sundowners in some of Dan's favorite spots in the area. The sunsets are incredible in Africa, and we enjoyed the delicious snacks and cocktails they provided.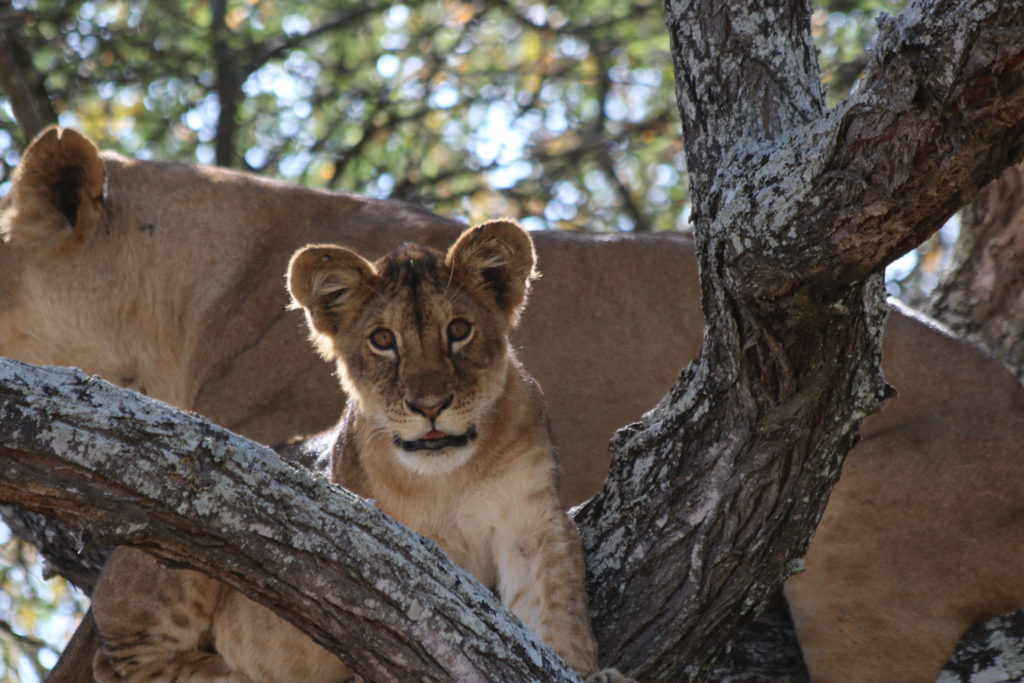 THINGS TO KNOW
COVID Protocols
At the time of our trip visitors to Kenya had to be tested regardless of their vaccination status. We also had to be tested at the lodge (which they coordinated and it was so simple and seamless) to head to our next destination.
Private Air Charter
We chartered a bush plane to take us into the lodge. It was so nice to not have to wait around for a larger group charter and to be able to arrive there directly after our international flight. If you are able to I recommend this as the easiest way to arrive.