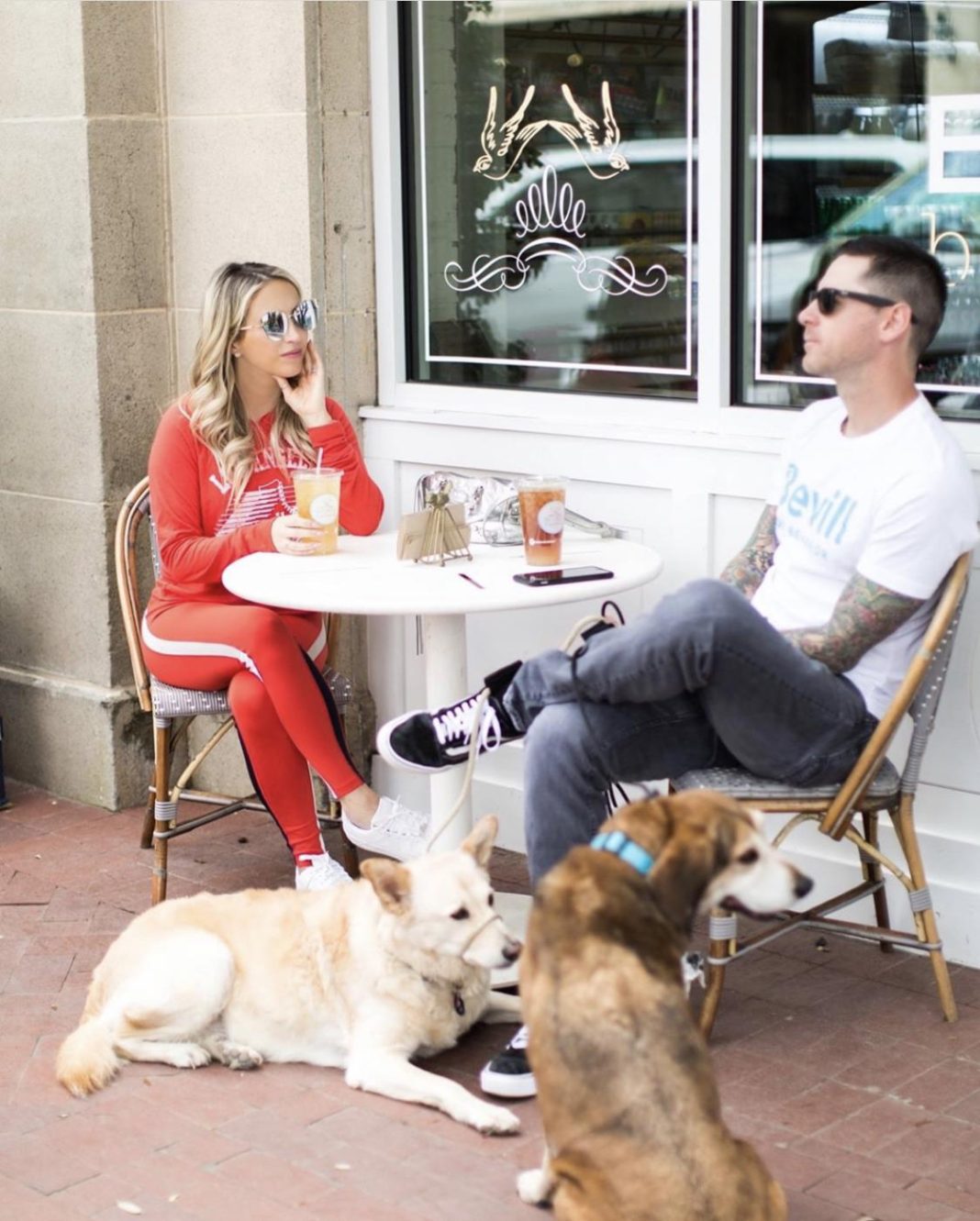 This week I highlighted two great "athleisure" looks, and some fun vacation outfits. I wanted to focus on clothes that were affordable, but looked expensive because of the way they were put together. Scroll through to shop them all!
Vacation Style
For our trip to Mexico I wanted to keep my looks comfortable, and casual because I was spending so much of our time running around with our boys. But just because I was in "mom mode" doesn't mean I didn't want to have pieces on that popped.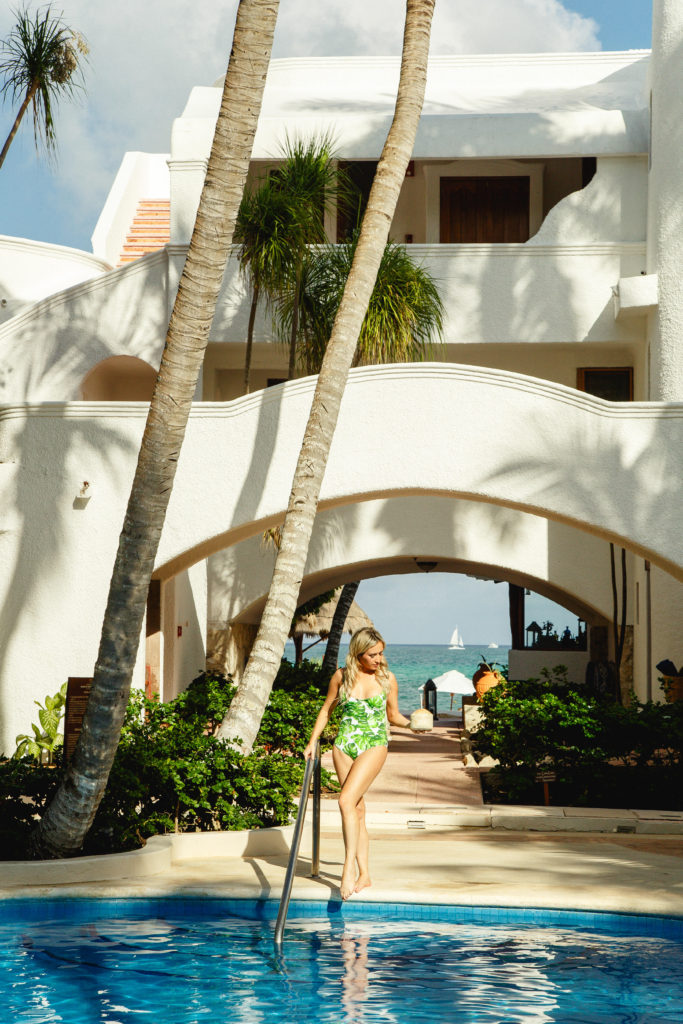 I love this palm leaf swimsuit because it matched the jungle surrounding the pool at the Belmont Maroma Resort and Spa. This exact style is sold out, but I found some similar pieces that still have the same feel.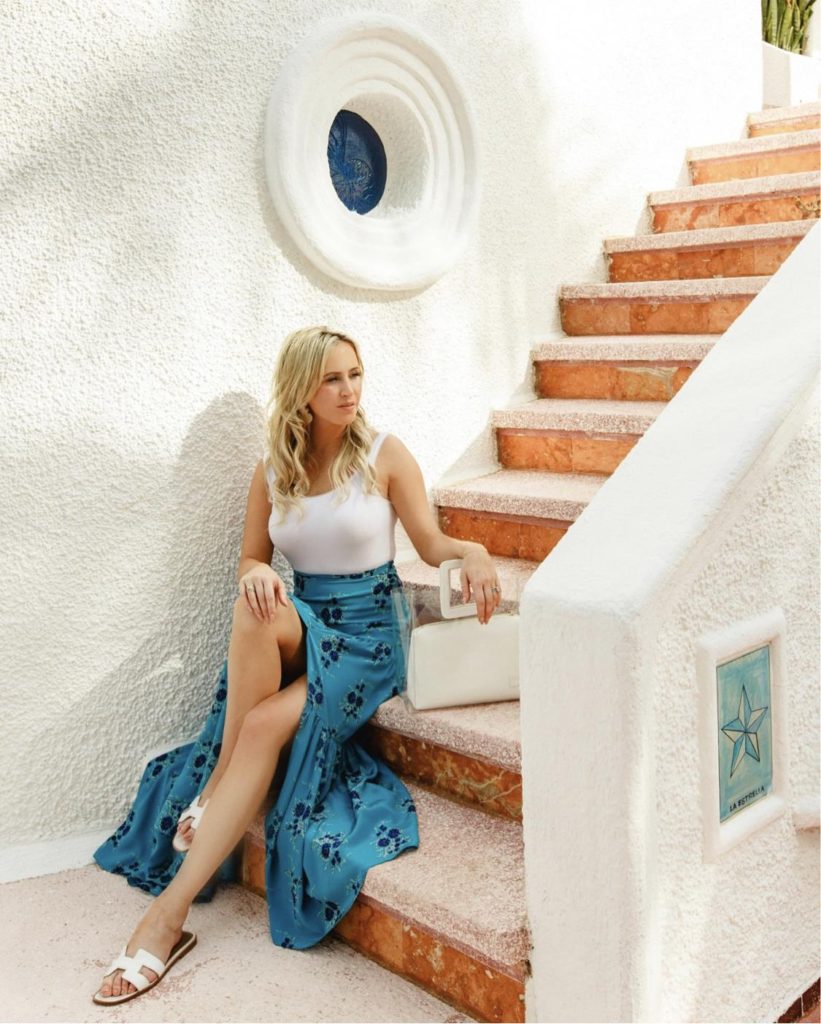 As soon as I saw this skirt I knew I had to have it! It is fun, flirty, and so comfortable. It was perfect for vacation, but will also be great for spring and summer this year. I can't link my Hermés slides, but found a similar style for a lot less. I also linked the ultimate bodysuit, and my favorite clear bag. In addition to my exact outfit, I also linked some similar styles for less.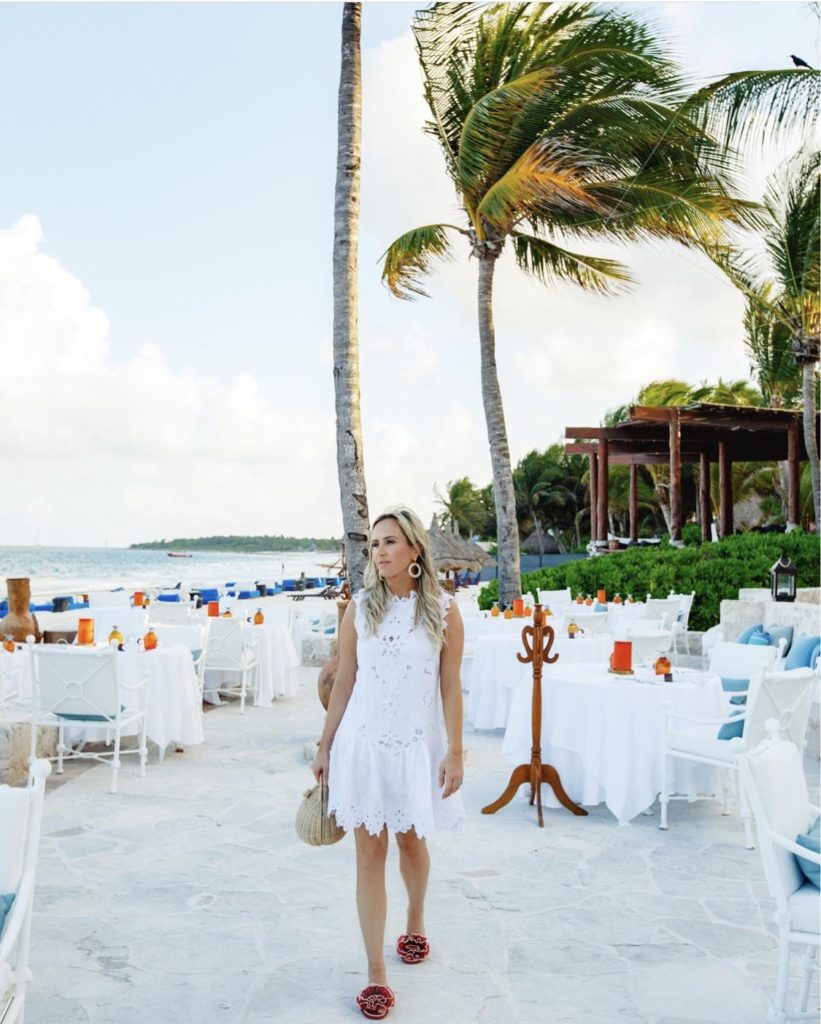 The final vacation look I posted this week is one of my favorites. This white dress is not available online, but I found the long sleeve version which I love just as much, as well as some other similar shift style white dresses. I paired it with my go to straw tote, and these fun floral sandals. All of these pieces can be mixed and matched with so many pieces in my closet, or be put together for a fun summer or beach look!

"Athleisure" Looks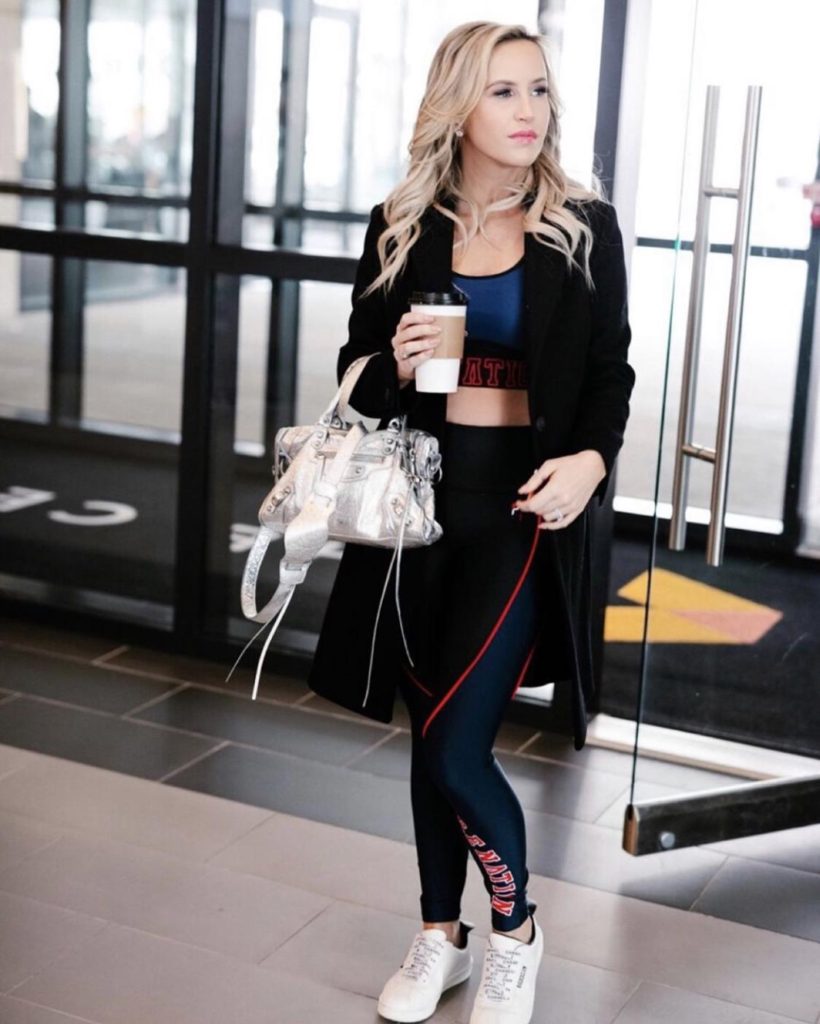 I love pairing activewear with elevated accessories. This P.E. Nation set is so sleek it makes for great streetwear. I paired it with a wool pea coat, my favorite metallic bag, and some Chanel sneakers. The sneakers are not available online but I found a similar designer pair and a budget friendly pair linked below.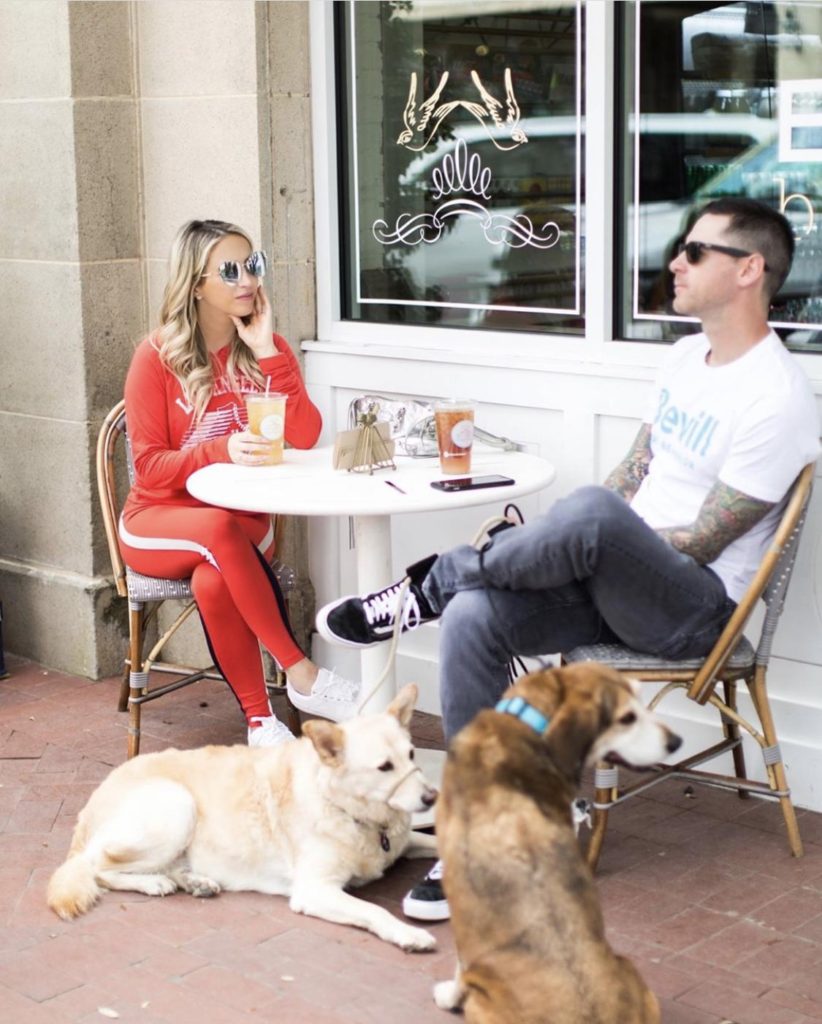 When I met Brad Bevill to discuss a fun post we are working on about our experience with Bevill Dog Behavior I wore one of my favorite activewear sets. I love the way the red pops and I get so many compliments wherever I wear it. I paired it with a fun pair of sneakers and my metallic bag (which is really my favorite gym/casual/fun/every day bag).