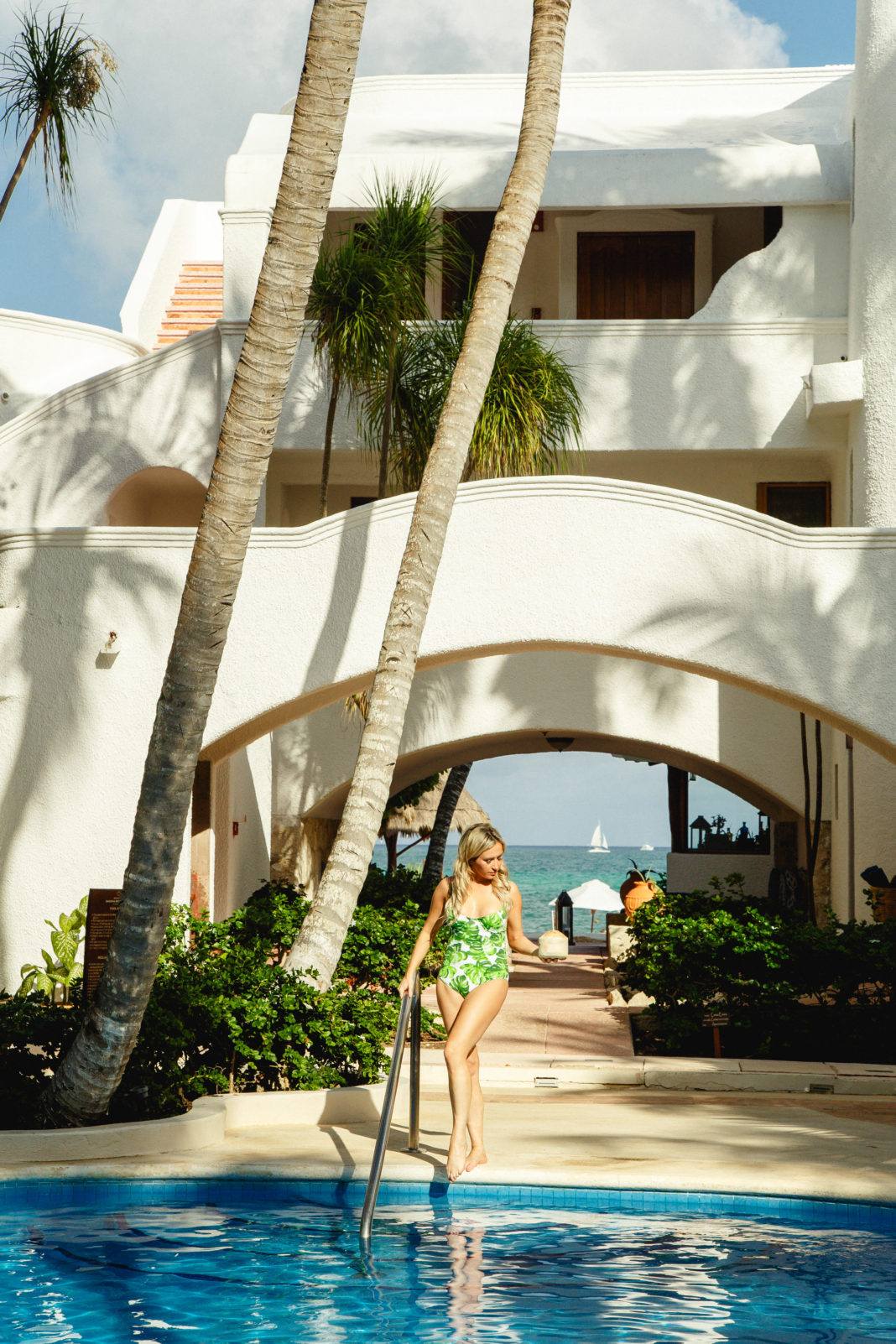 I have put together my largest blog post ever – to share with you my favorite sandals, swimsuits, cover ups and beach bags for spring and summer. Whether you are on an exotic beach, or laying out in your backyard, there is something for everything. Just click on the item in each picture you want to shop to get the link. Here's to fun, sunny summer days ahead!
Best One Piece Swimsuits: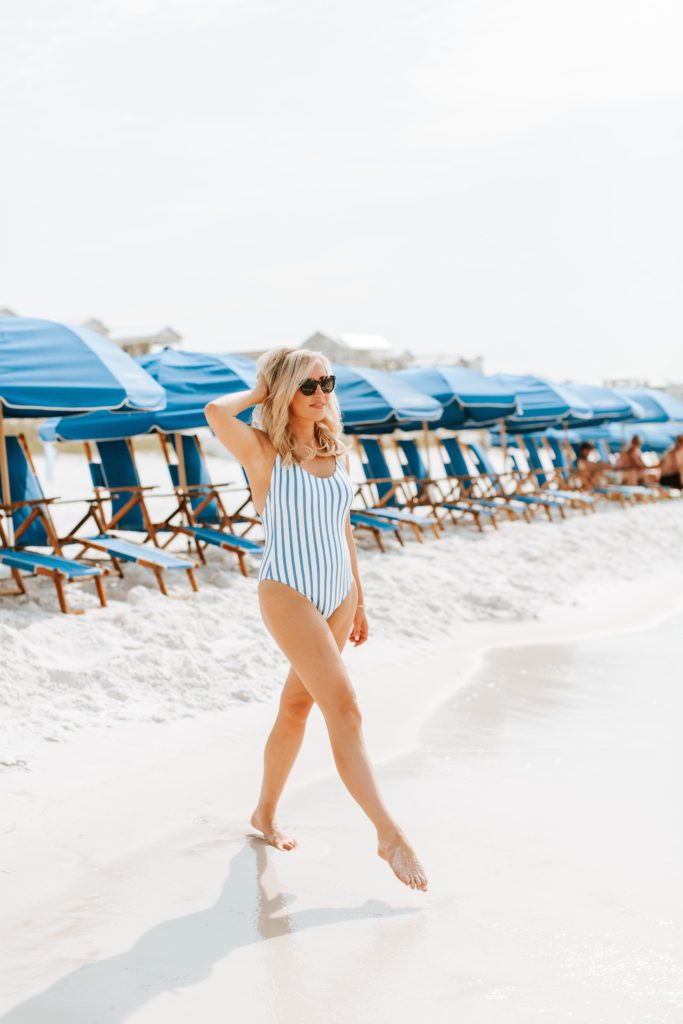 I am a huge fan of the one piece swimsuit. I think the silhouette is classic, chic, and flattering on every body type. I put together my favorites for this season.
I love a blue swimsuit, I think they photograph well at the beach, and always make you pop. The classic blue and white striped style has always worked well for me, both in pictures and in person. Black one pieces are very glamorous, and it is such a flattering and slimming color that I always pack one with me whenever I head to the beach. The Off-White one piece is a splurge, but I think it has a great shape. I am not a huge fan of big logos, but I think the Fendi reads really neutral, and I love the color and cut of the Gucci swimsuit. Pink is always a go-to color for me and I love a good pink swimsuit. The Adriane Degreas halter neck is one I have been eyeing, but I also love the solid and striped tank swimsuit and get so many compliments whenever I wear it (see below for pic). I find neutral swimsuits fun and sexy and my favorite style from this season is actually very affordable and ships via Amazon!


This palm print swimsuit is sold out, but here are some similar styles available now:

Best Bikinis:
I have never been a huge fan of bikinis because I think it can be hard to find ones that really flatter your shape, and they are such a personal choice; however, I found some really cute styles for this season so hopefully one of them is right for you!
I am drawn to this black Norma Kamali because it is unique and fun, and offers a lot of coverage for a two piece bikini set, but all of the black bikinis are cute and flattering, and I thought the polka dots were a fun way to add a little something to the basic black style. I loved the shiny purple bikini, and also the yellow and green. They aren't my usual go-to colors for swimsuits but they were all fun and unique. I think that patterns are always good on the beach, and I loved the cactus, blue and white and polka dots the best. I found two cute blue bikinis with ties on the shoulders. I think they are cute and fun, even if the cut might be a bit boxy.
Best Cover-ups: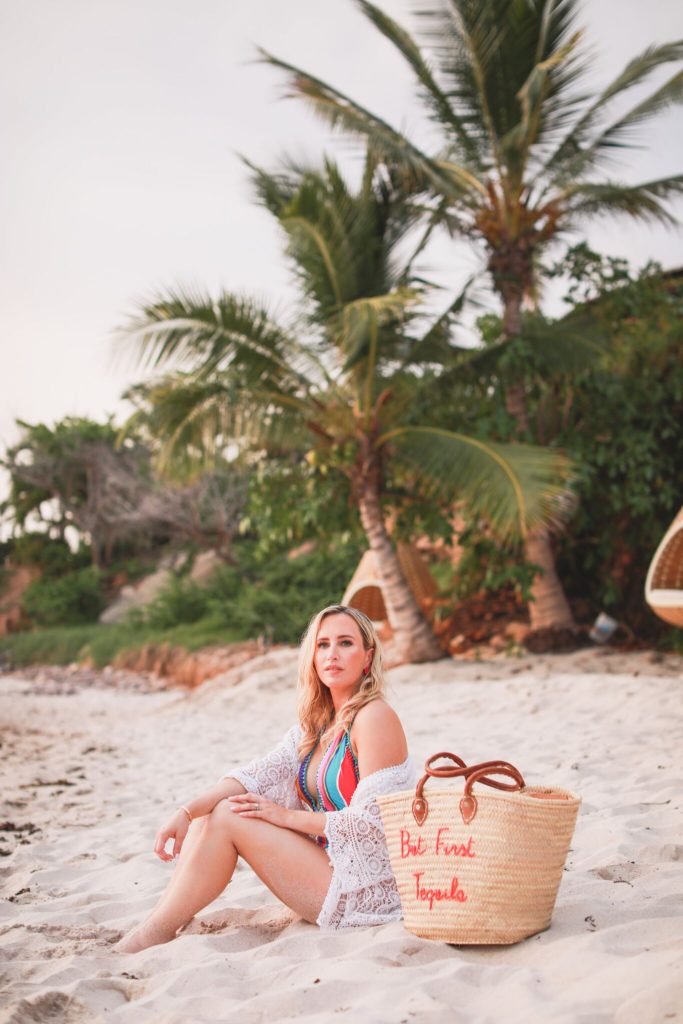 It's always important to have a cute cover up to complete your outfit at the beach. Here are a few of my favorites:
I have been eyeing the two long white caftans from La Vie Style House for awhile. They are so simple and chic and would be cute for a day by the pool or a night out. I found two cute jumpsuit styles in black and white that are easy to throw on around the pool or for a day around town and a few romper styles that area easy to wear around as well. I always love a cute skirt or fun pants to throw on over my swimsuit to make it feel like an outfit, but my go to cover up style is a loose fitting dress. I love the one with the back details, and the basic t shirt style.
Best Sandals: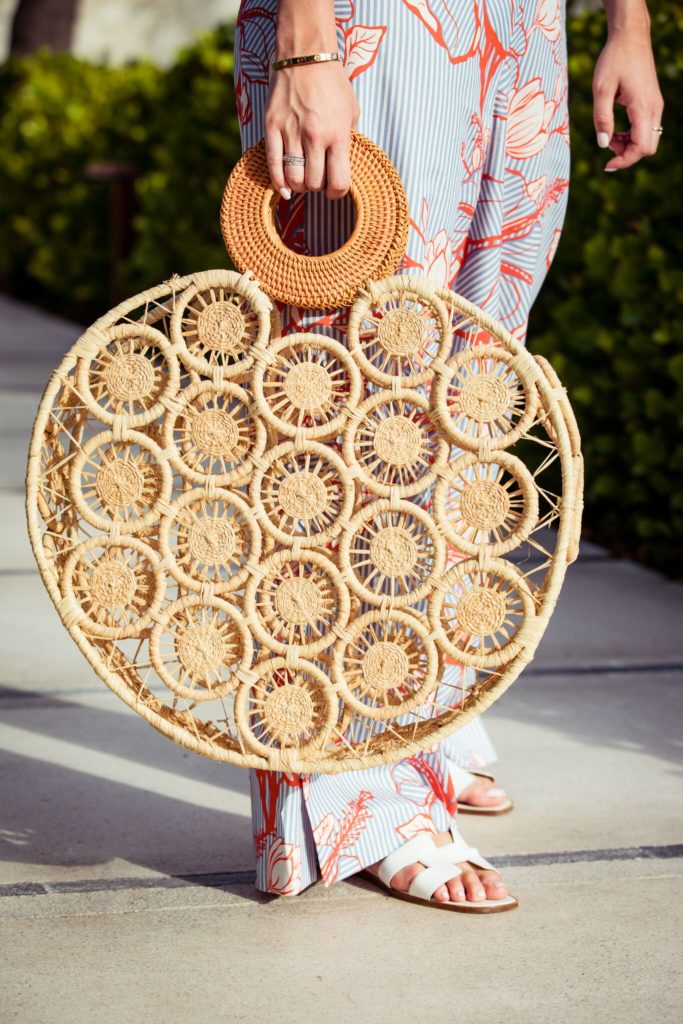 Complete your outfit with the perfect pair of sandals. I love styles that are easy to put on when I'm at the beach or by the pool, and here are a few of my favorites from this season.
There are so many great styles out there this season at every price point! I always love a good neutral shoe, and splurged on a pair of Valentino slides recently, but love the look of the Greece Slides that resemble Hermès, but cost much less. The pink ruffles, red floral slides, and comfy and durable Steve Maddens are some recent purchases of mine. I have been eyeing the orange Tom Ford's and a new pair of Teeks in rose gold as well.
Best Beach Bags: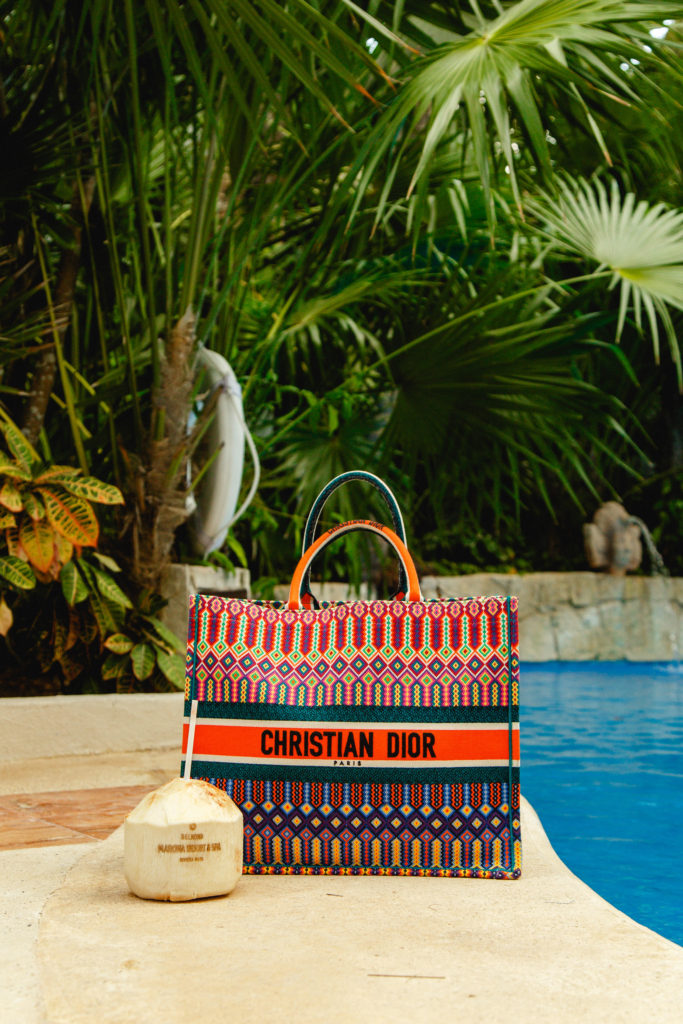 Whether you are running around your hometown, or on vacation this summer, definitely make sure you have a cute bag to complete your look. Here are some great splurges and steals you can shop now:
Straw bags are the perfect summer neutral. They go with absolutely everything and are very sturdy. I love the pom-pom details on both the clutch and the tote, and also love the unique shapes of both the Cult Gaia bag and the fan clutch. I love my Christian Dior Book Tote, but also feel that you get a similar fun vibe for a lot less with the neutral Shashi Tote. The Clear Staud bags have become a favorite of mine, I love the one with red and blue details, the plain white, and of course the pink. Whether you are looking to save or splurge there are so many great styles to take with you on any vacation, or to get you through the summer months!
Bag Spill:
Don't forget to bring everything you need with you in your beach bag. Here are my beach bag must-haves:

Photographers
Mexico: Maroma- Take It Photo
Mexico: Punta Mita-Jess Leigh Photographer
Dallas: Paige Wilken Photo
Turks and Caicos: Attimi Photography