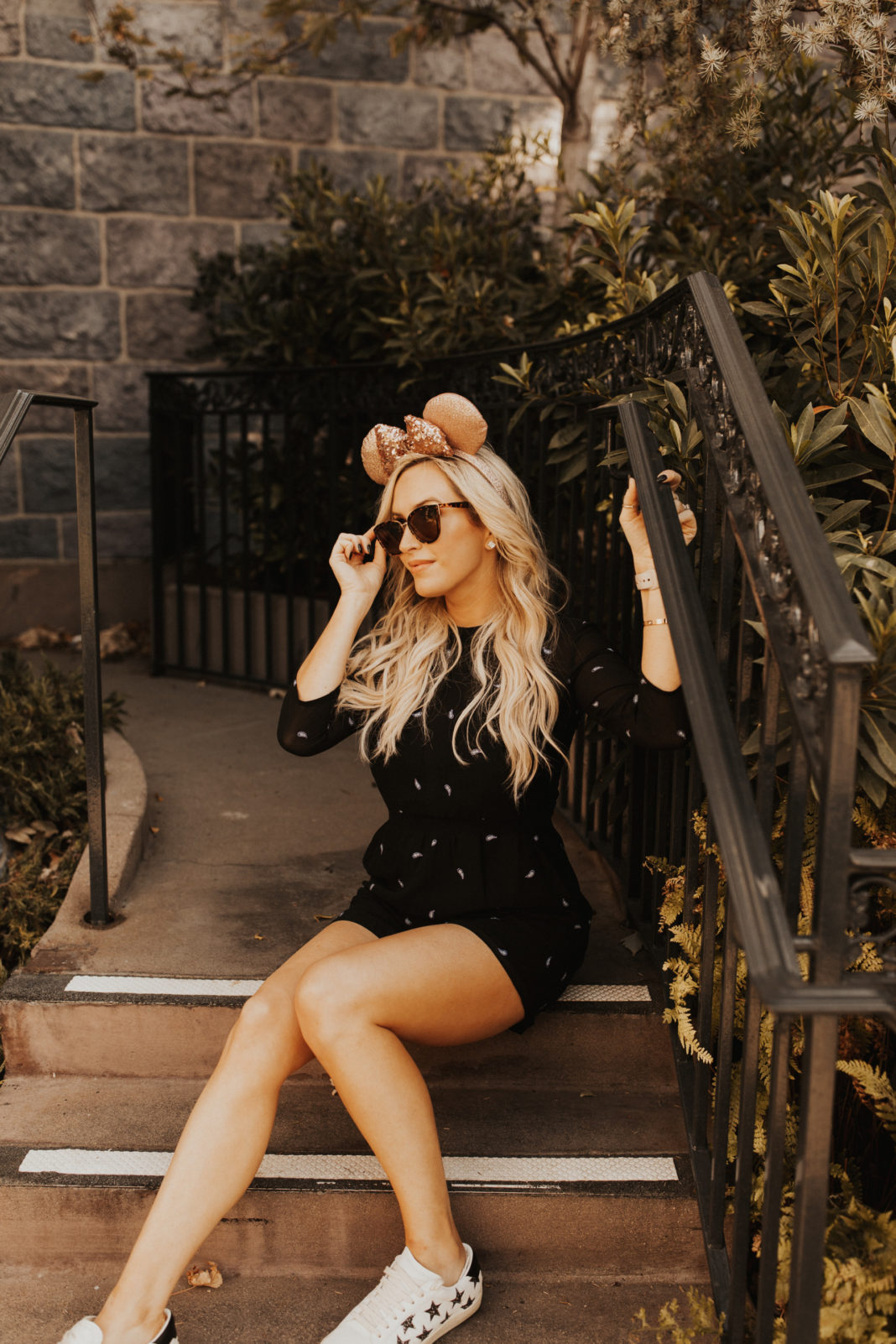 I am currently working on my Disneyland Travel Guide, but in the meantime I thought I would share some Disney outfit inspiration. Before I left, I met with Carlos to find a look that would be comfortable, but also chic. I wanted to look put together in my family photographs but also be able to ride the biggest roller coaster my boys could handle. You can shop my look below, as well as some other outfit ideas for every type of Disney mom. Each outfit features a cross body or hands free bag as well as sneakers so that you can be comfortable throughout the day and run around after the kids. Those are my two Disney essentials:
The Classic Disney Look
This look is the modern spin on the classic Disney mom style. A cute tee, mine ears, mom jeans, a crossbody bag (a must at Disney!) and the most comfortable sneakers. It's cute, photographs well for all of those family pics, and can get you through the park looking great the whole way!
The Cool Mom
Everywhere I went at Disney I was stopped on complimented on my outfit everyone kept saying "you look so cool". This look is proof you can be comfy and stylish at the same time. I paired this fun Maje Romper with my favorite statement sneakers and go to every day bag.
The Fashionista Mom
So many designers have found inspiration in Disney that you can still be the ultimate fashionista while at the park. I love this split sweater look from Monse and you can pair it with your favorite dark denim and tennis shoes to keep it comfy and practical while exploring the park.
The Activewear Obsessed Mom
Let's be honest…most of us live in activewear, or at least wish we did, so why not take your favorite athleisure set to Disney? I love the combination of my favorite all access leggings with this red P.E. Nation sweatshirt. It has all of the Disney colors without being too cheesy, and paired with a chic fanny pack (so you can go hands free) and some comfy sneakers and you are good to go!