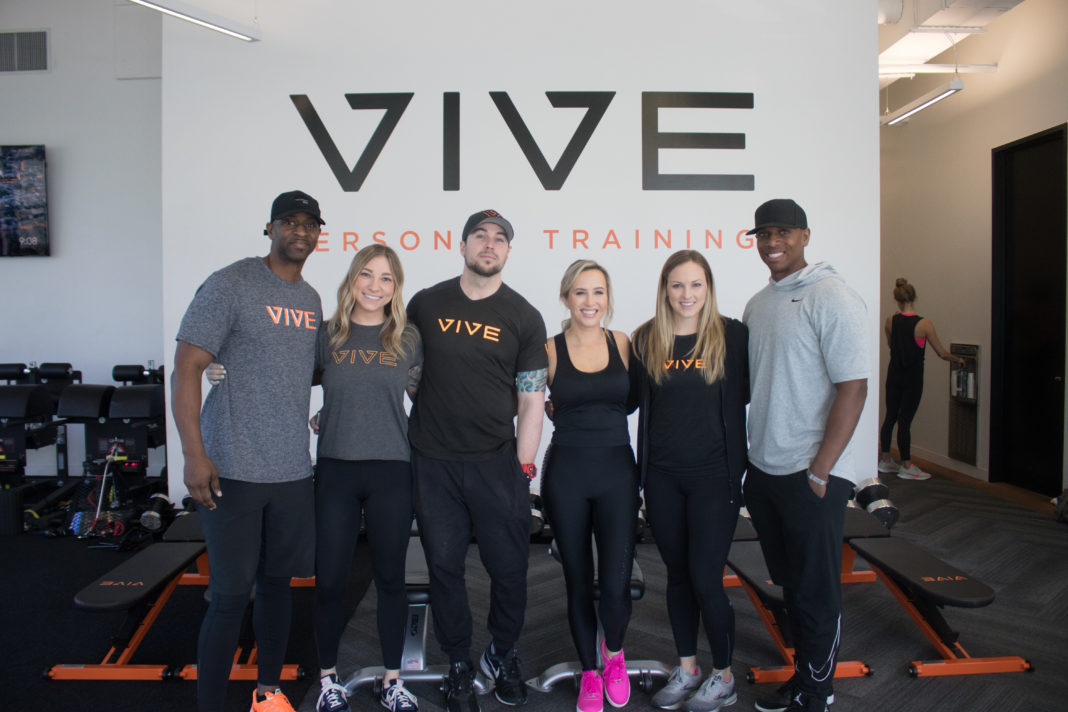 If you had told me in high school I would have ended up hosting a fitness event I would have laughed – I could barely run (ok, walk) a mile. But, my fitness journey began about 6 months ago when I joined VIVE. I had always enjoyed working out and trying to stay in shape, but I hadn't found anything I could really commit to. I had seen so many people who looked amazing post about VIVE, and then when a friend of mine joined and underwent a total transformation in a matter of months, I knew I had to try it. I instantly fell in love, the trainers there are educated, they know what they're doing, and they hold you accountable for your workouts and your lifestyle, but they are kind and encouraging. It was the perfect mix of everything I needed. Yes, VIVE has changed my body, but mostly it's changed the way I feel about myself. I feel better in my skin, and I have the confidence to show up to any workout class anywhere and know I can do my best. I'm certainly not an athlete or fitness fanatic, but I am finally in a place where I consider myself fit, healthy, and most importantly, happy with my body and what it can do.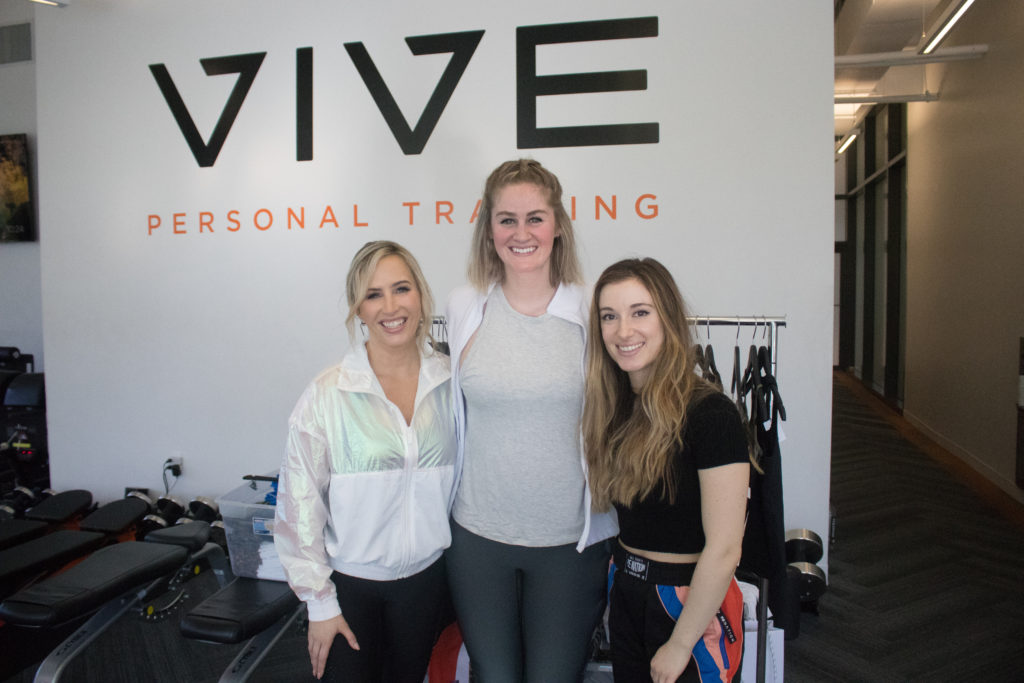 In November when Bandier approached me to do my first event with them, I was thrilled. I love their brand, and everything they support and stand for. Alex and Courtney have become friends, and are the kindest people. I always love stopping in to see them when I'm in the village, and of course, shop. Bandier had worked with me, and VIVE before, so this event seemed like a natural collaboration. I am so grateful it worked out because everyone loved it, and I had a blast!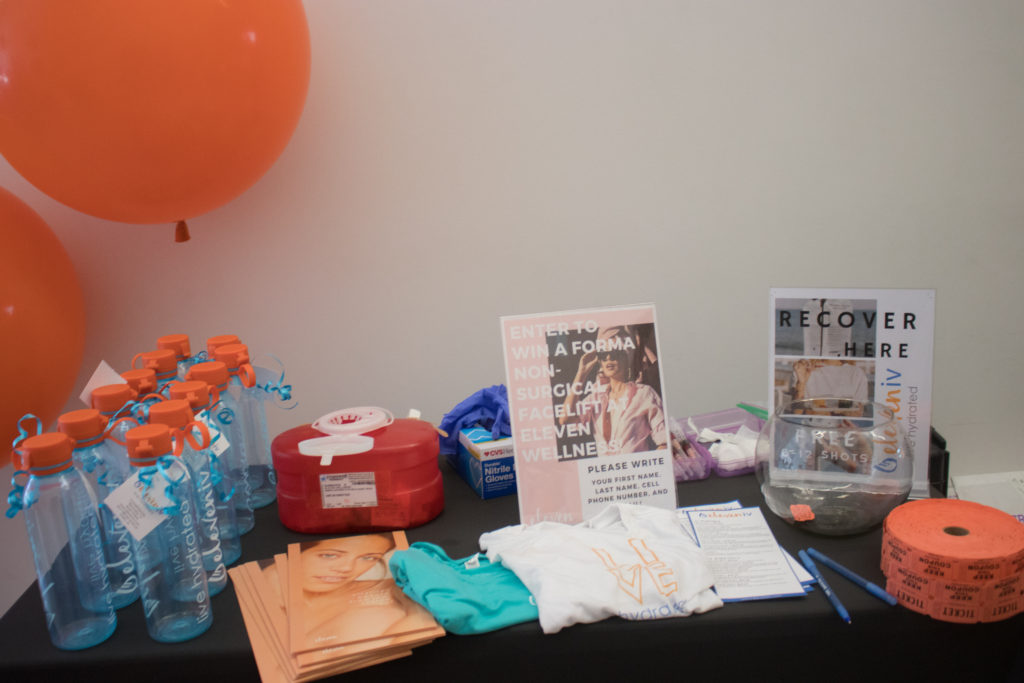 Eleven IV Therapy, and East Hampton Sandwich Co.  joined in to support the event and we are so grateful. I learned about Eleven IV through their med spa Eleven Wellness, and getting IV's and B12 shots has completely changed my health. I have quite a few health issues and staying hydrated and having a place to relax while doing so is such a blessing. Of course, we had to have munchies for everyone, and East Hampton Sandwich Co. is not only full of healthy options but delicious!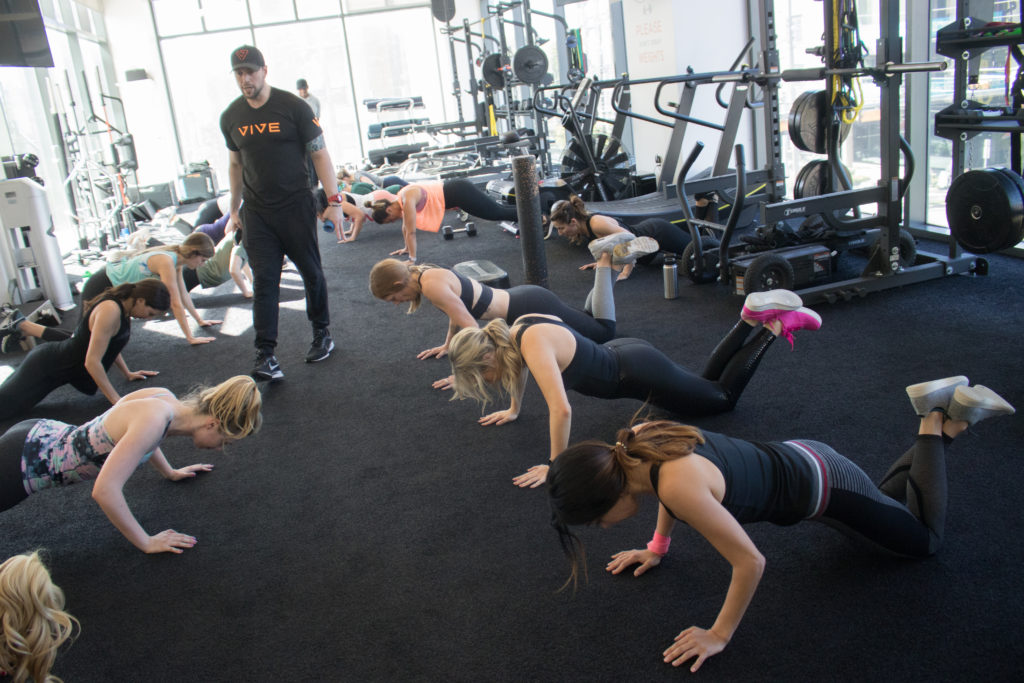 We started the morning with a workout. Everyone learned the warm up routine, and then the trainers helped focus on building strength and perfecting technique. Brock lead the workout with Kevin, Brandon, Sidney and Brittany helping make sure everyone keep correct form and learned the right way to train.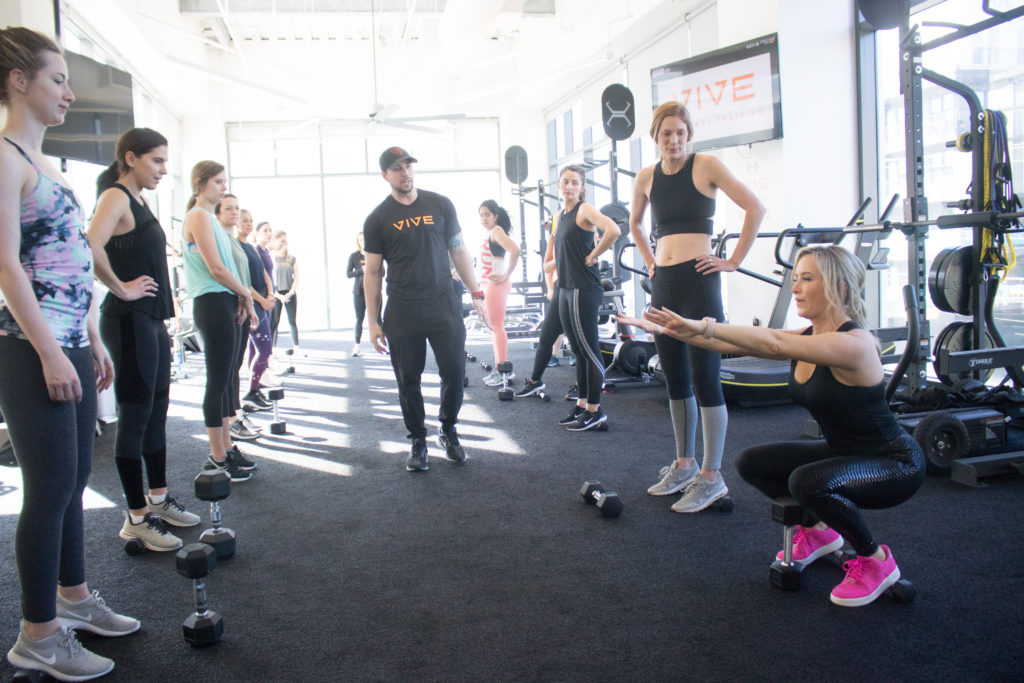 I have never tried harder at anything than when Brock put me on the spot to demonstrate the squat, but I am happy to say that I nailed it! Overall, everyone enjoyed the challenge, and loved working up a sweat with such a supportive group.
Post-workout everyone was able to shop some of the latest arrivals from Bandier. The Ultracor leggings I was wearing were popular, as was the Alala jacket I wore to the event!  I also loved the new hot pink Air Force 1 '07 sneakers I had on. They probably are better for lighter workouts, but they look good and that made me feel good. I truly believe that having something on that makes you feel confident really helps you make your way into the gym and try harder there – it certainly did in my case. It seems silly, but when you feel good it can change your confidence level and demeanor.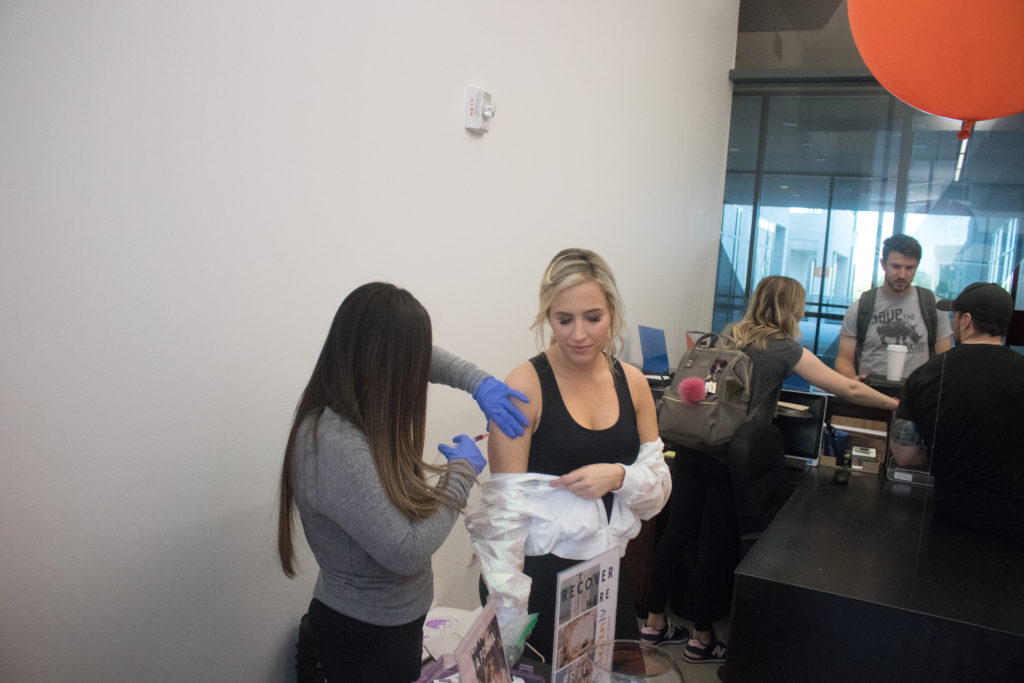 Eleven IV had swag for everyone to try out there new IV Bar, as well as a giveaway for a free facial treatment. They also gave everyone a B12 shot so they could head into the holiday weekend with a lot of extra energy. I truly feel like my energy levels have changed since I have started IV's and regular B12 shots. It helps me perform better at the gym and take on life with a little more vigor.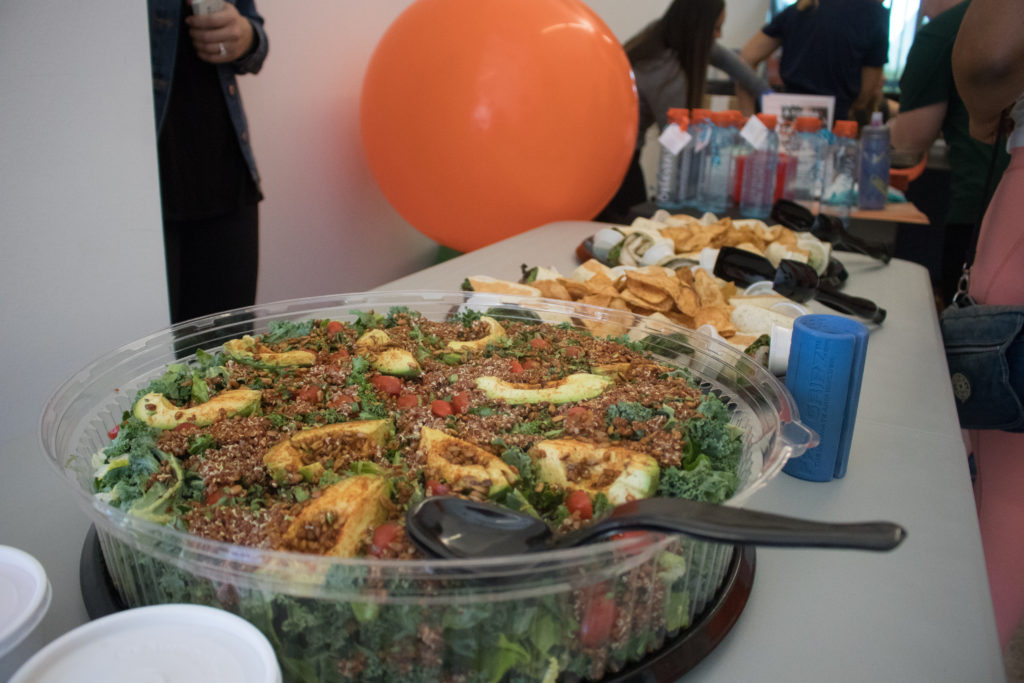 Having the right fuel to replenish after a workout is always important. We are so grateful East Hampton Sandwich Co. provided wraps and salads for everyone. I think that they have some of the best food in Dallas, and I am a huge fan of their ever-changing menu. It was such a treat to have them there!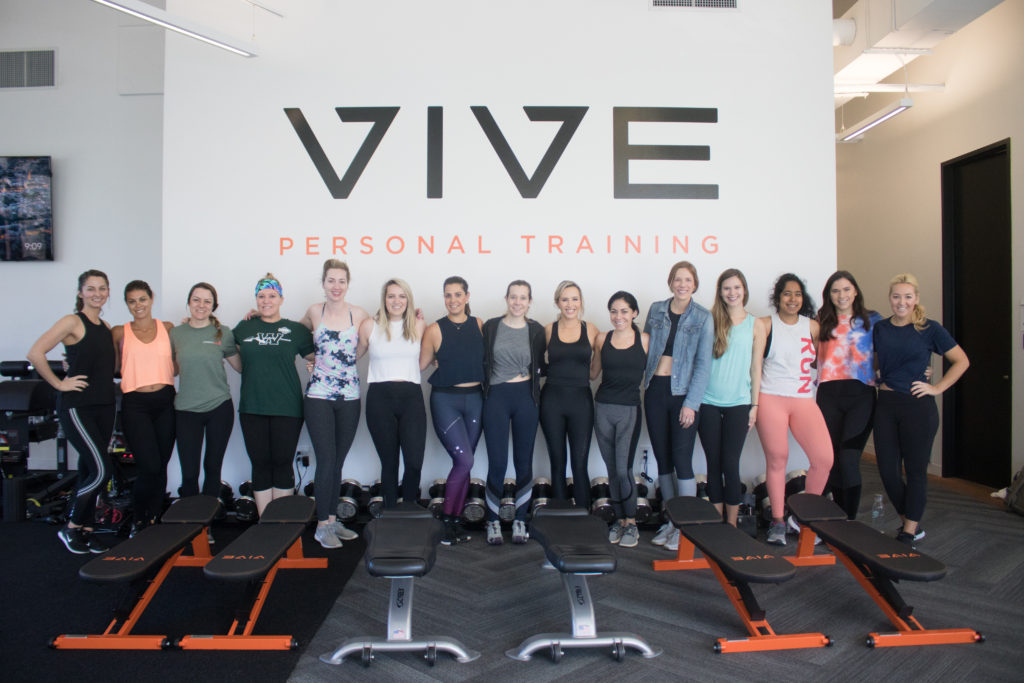 I am so grateful to everyone who attended the event. I cannot thank these amazing trainers and women enough who all brought their A-game. It made it so much fun, even when we were all struggling. Thank you to VIVE for hosting all of us. I am so grateful to Brock, Brandon, Kevin, Sidney and Brittany for making us all work up a sweat! Thank you to Bandier for making this all come together, and for keeping us all looking good no matter how sweaty we got. I am so grateful to know my Bandier Babes Alex and Courtney. Thank you to Eleven IV Therapy for the fun swag and B12 shots, I know everyone is going to love visiting your new location. Thank you to East Hampton Sandwich Co. for the delicious food. Thank you to Will von Bolton for the photography, Thank you to The Dallas Native for the videography. Thank you to EZ Party Time for the balloons. Thank you to Claire of Clarified Events for putting it all together, and to PLUG PR for making all of this possible!