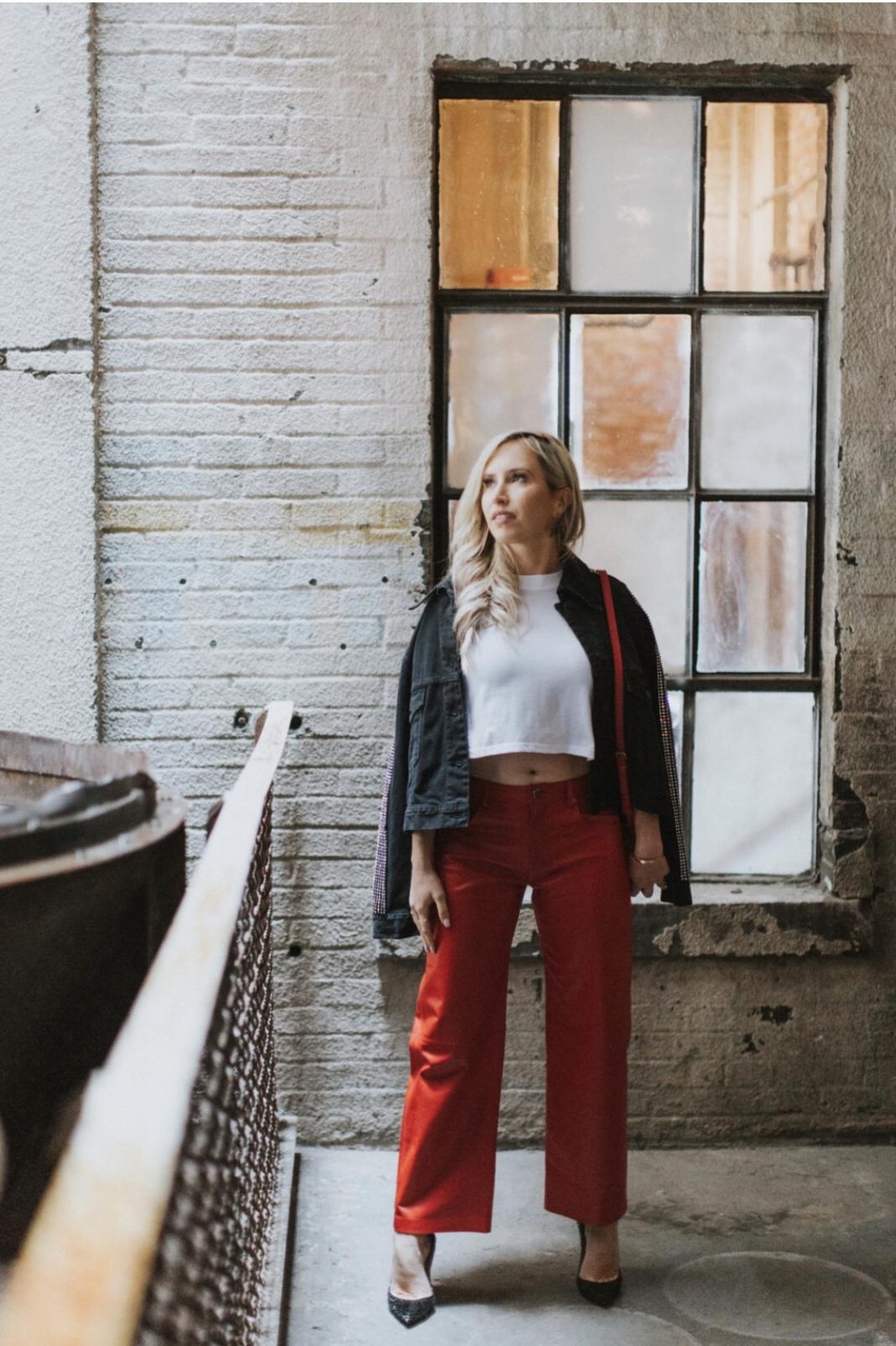 I am embarrassed to admit, it took me years to work a denim jacket into my wardrobe. They always seemed like they were more suited to the "effortlessly cool girls" and I didn't feel like I was one of them. Once I got my hands on one, it started a love affair that has no sign of ending. You can throw it on with almost anything, and I love having mine to throw over my shoulders to add a little bit of a casual edge to almost any outfit. The one that started my love affair was this one from Veronica Beard:
I love the fit, I love the ripped edging, and I love the price point! But since adding this beauty into my closet over a year ago I haven't been able to get enough. I have had several friends and acquaintances purchase it after seeing it on and they are just as obsessed.
I also love the matching jackets for moms and kids from The Tot. It is so fun to have a custom keepsake that everyone in the family loves wearing.
I also can't resist a jean jacket with an edge. And this one is a dream to wear in any color combination.
Here are a few of my other favorite styles available now. There is something for every taste and at every price point:

You can also shop the look from todays post below: