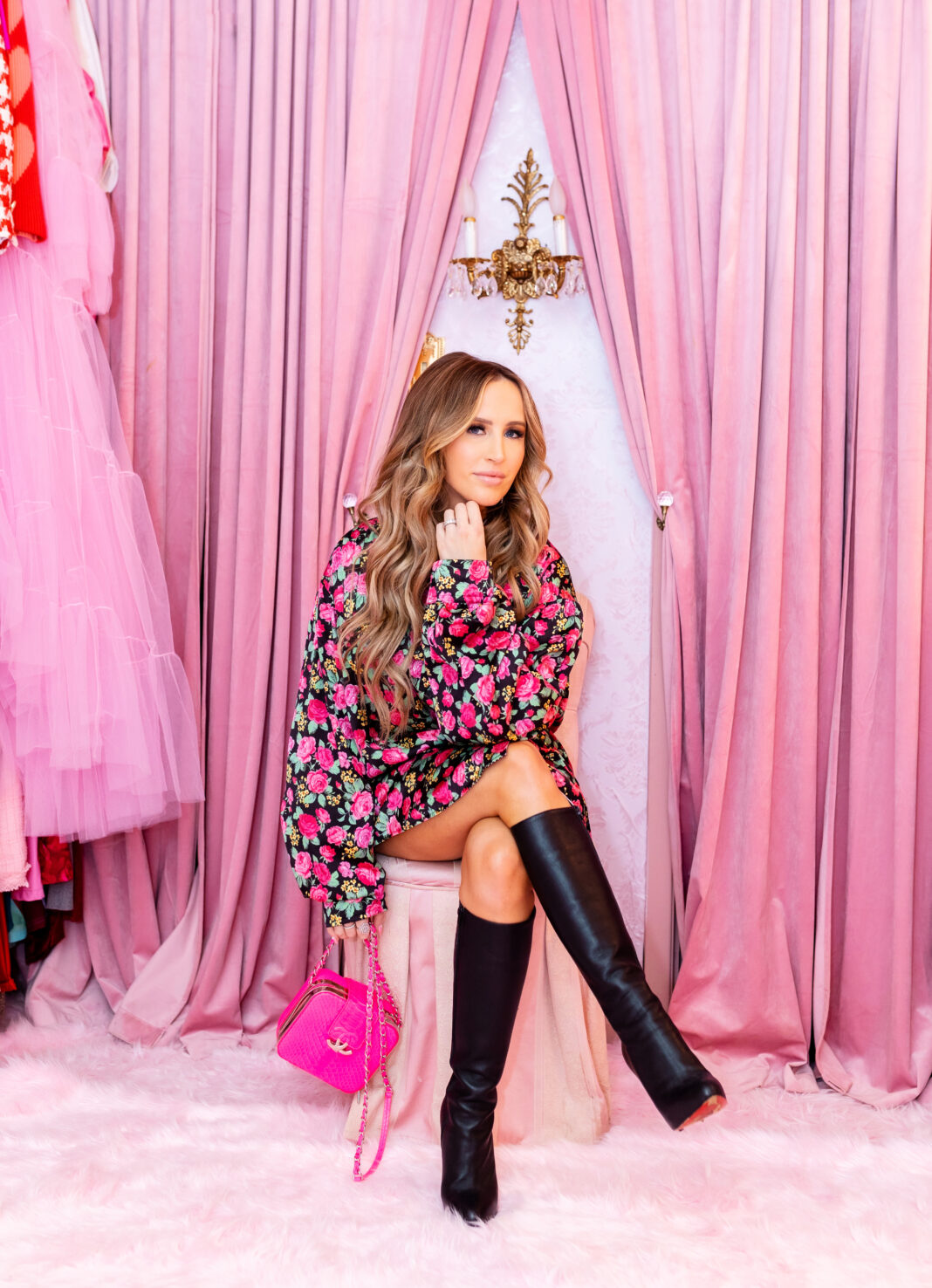 It's no secret I love all things pink, so Valentines Day is always a happy time of year for me. Whether I was single, married, or just celebrating "Galentines Day" I have always enjoyed dressing up for this holiday focused on love. Here are some cute outfit ideas perfect for any kind of Valentines Day Celebration put together by Carlos Alonso-Parada: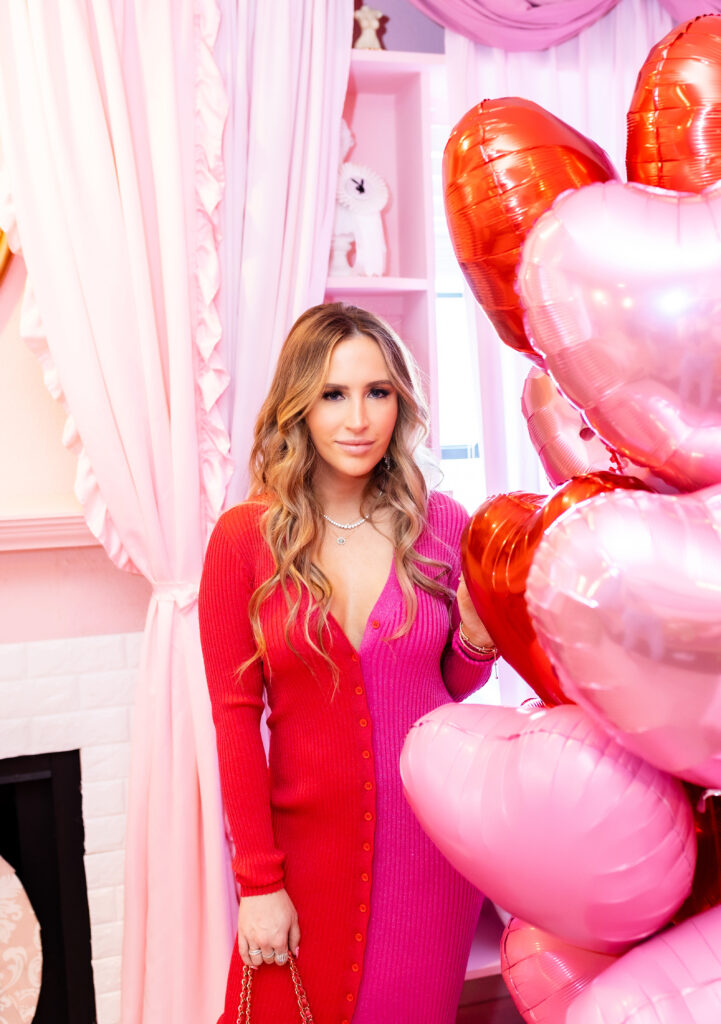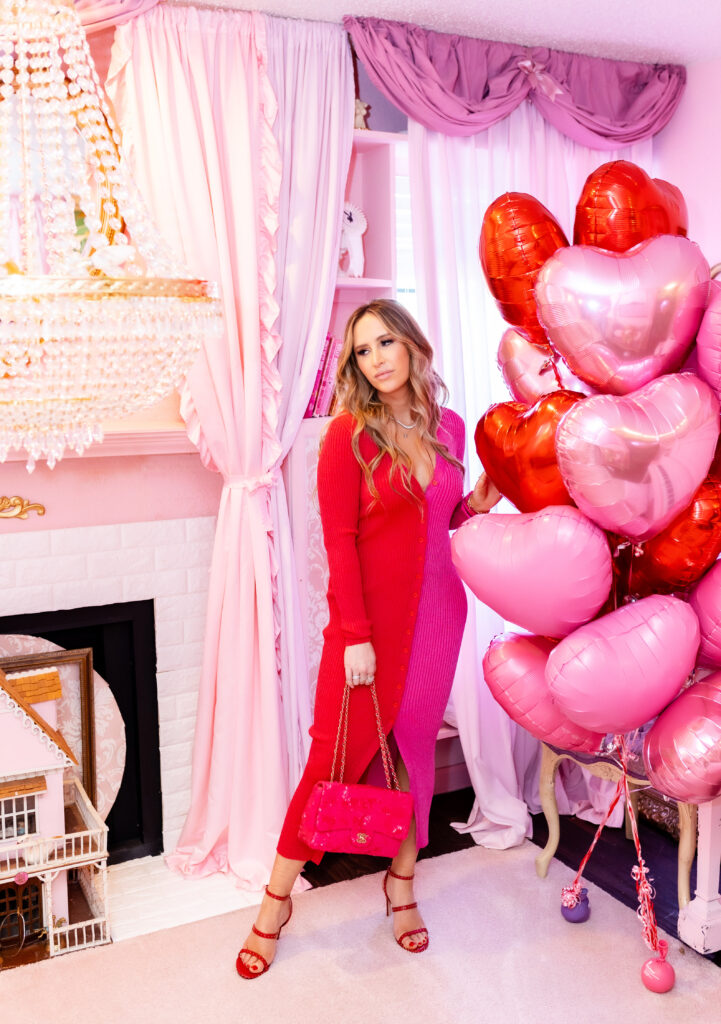 Pink and red are both go to Valentines Day Colors, but pink and red together absolutely SCREAM Valentines Day. A color blocked dress is perfect for a Galentines Day Lunch and I love that the neckline and fit of this one make it sexy enough for a date night too. Pair it with a fun bag and strappy red shoes and you are ready for a fun and festive Valentines Day.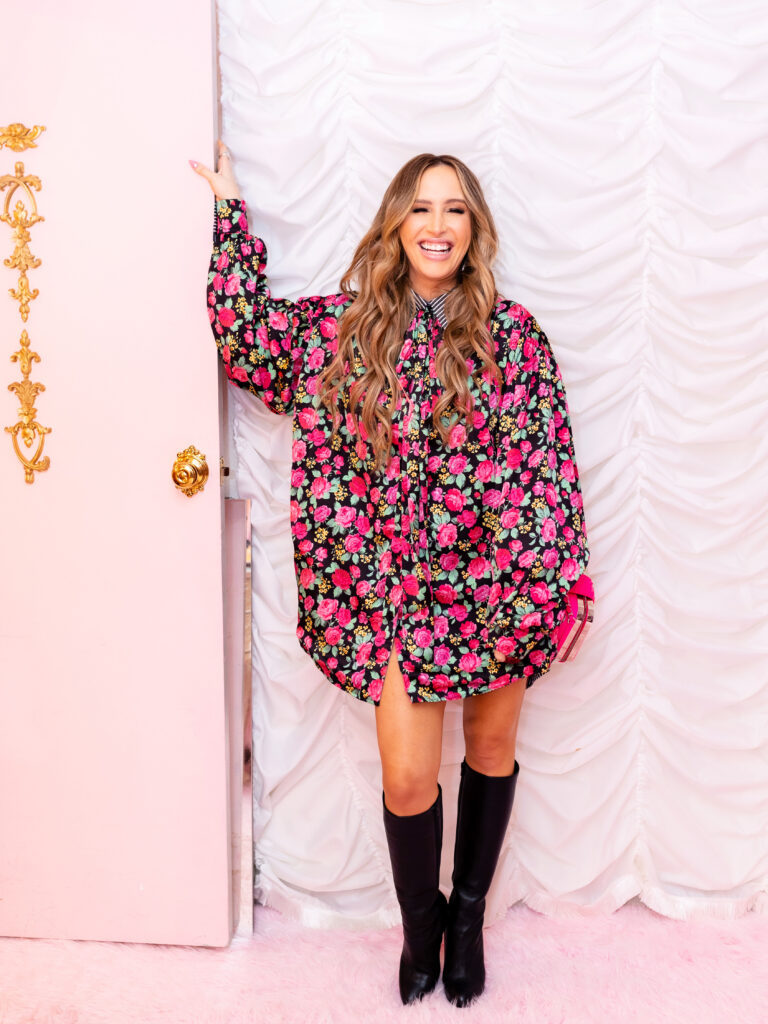 I love the sexy yet casual vibes of this oversized shirt dress. Its fun, flirty, and perfect for any kind of Valentines Day celebration. Pair it with some tall boots and a pink bag to make the color combo pop! This exact dress is not linkable, but I found some similar styles: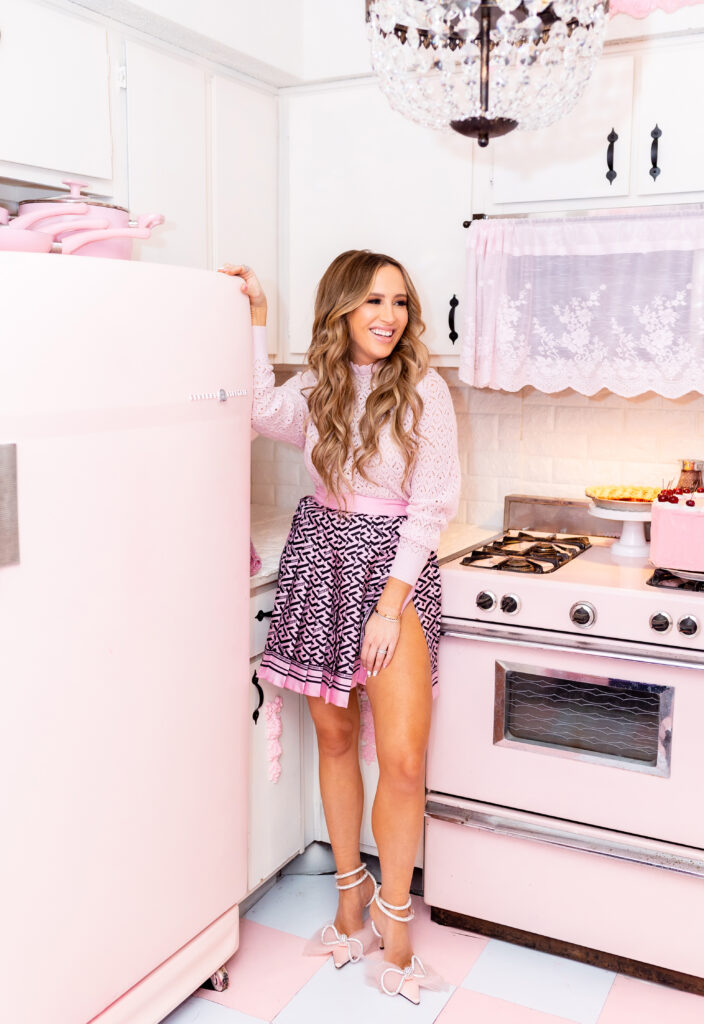 Staying in this Valentines Day? There is no reason you can't be sexy and comfortable.  This silky tennis skirt, lightweight sweater and low heel are the perfect combination of cute and comfy.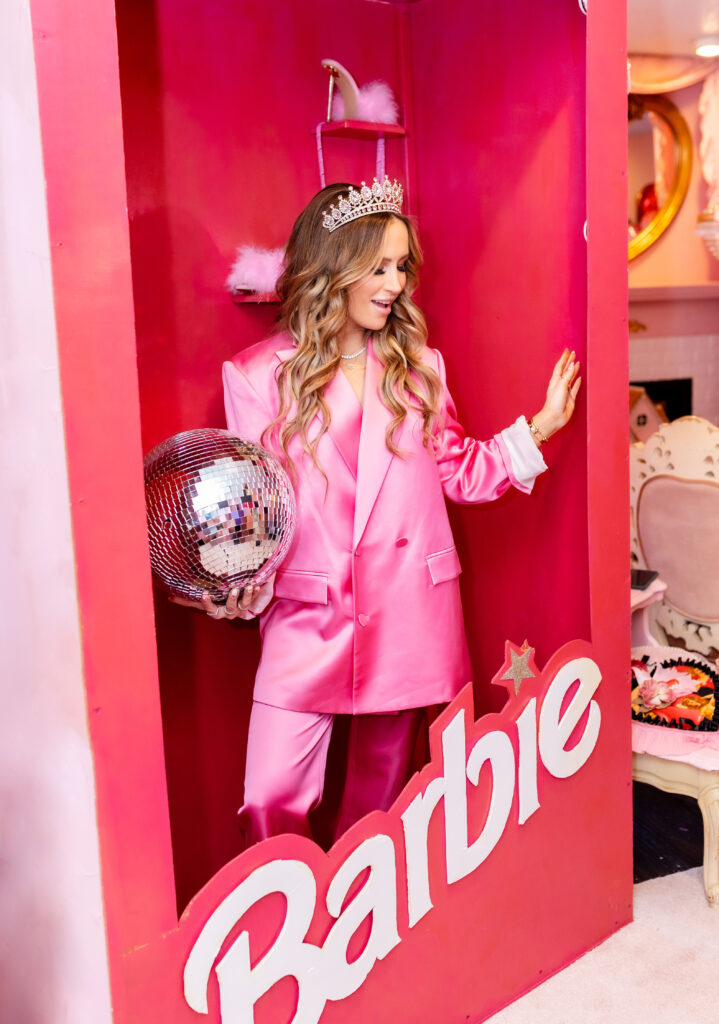 I love a pink pantsuit, I think it can make for a flirty but powerful look. Pair one with silver shoes and a sparkling bag and you are ready to celebrate with friends, a date, or someone extra special.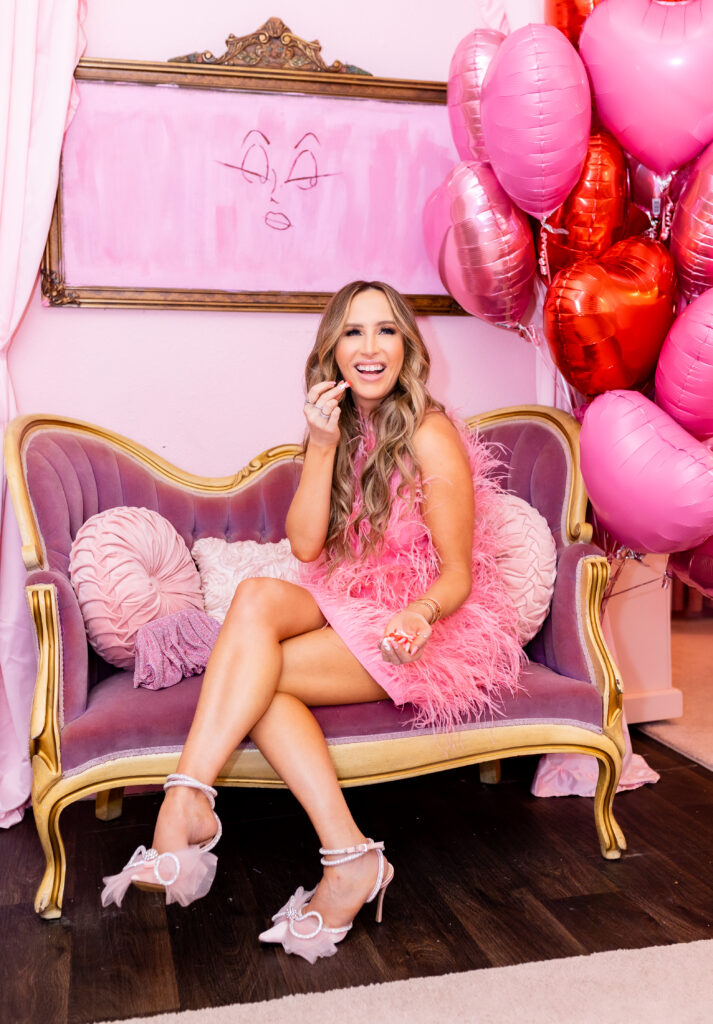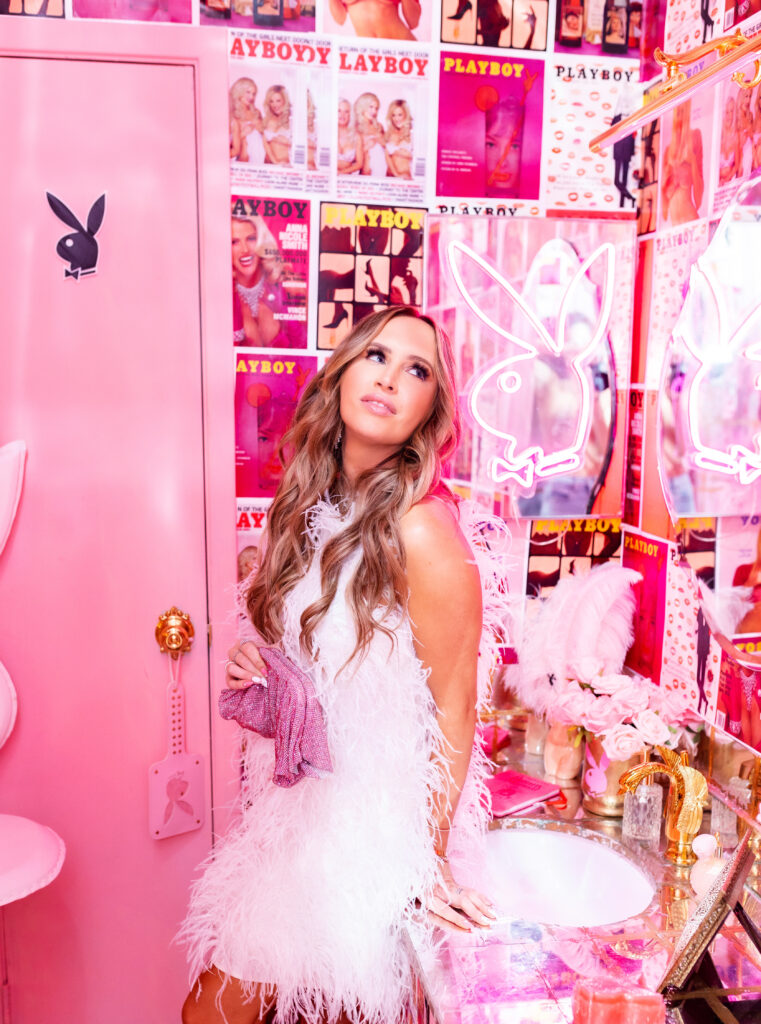 I spotted this feather dress and had to have it! I know it's something that I am always going to keep front and center in my closet, and pull out for fun occasions. It is a great Valentine Dress for a fun night out with the girls or your special someone. You are sure to stand out when you are wearing this!

If you are looking for more of a traditional romantic Valentines day look, this is it! I love the nude tulle, it gives a subtle elegant feel to this fitted dress. It looks and feels expensive, but is more reasonably priced. We paired it with a pink Kelly Bag, and some Bottega heels, but I think any soft bag and sparkly heels would make this dress pop.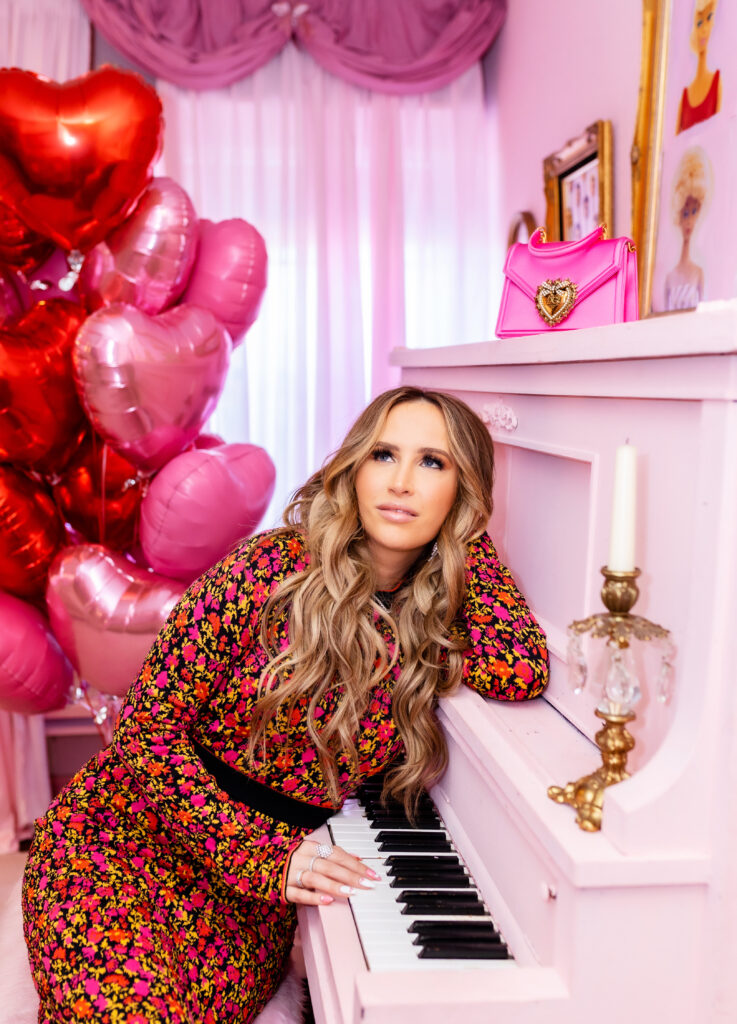 This floral top and skirt set it a standout and not just for Valentines Day. I love that the pieces can be styled together or separately, and how vibrant the flowers are. I couldn't find anything similar to link but the pieces are worth investing in. We paired it with a pink handbag and fun heels.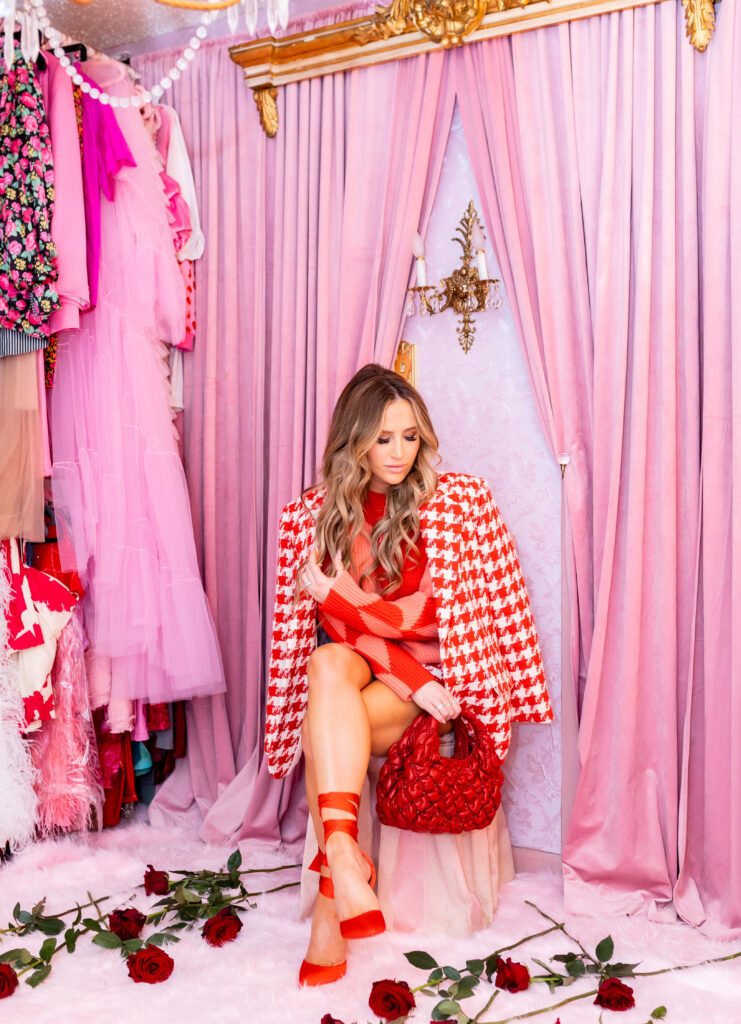 This set is so cute I got it in two colors! Short sets show off the legs, but also work in a variety of settings. I cannot wait to wear this look for a Galentines Lunch!

Click on the pieces below each post, or click on the icons below to shop these looks: