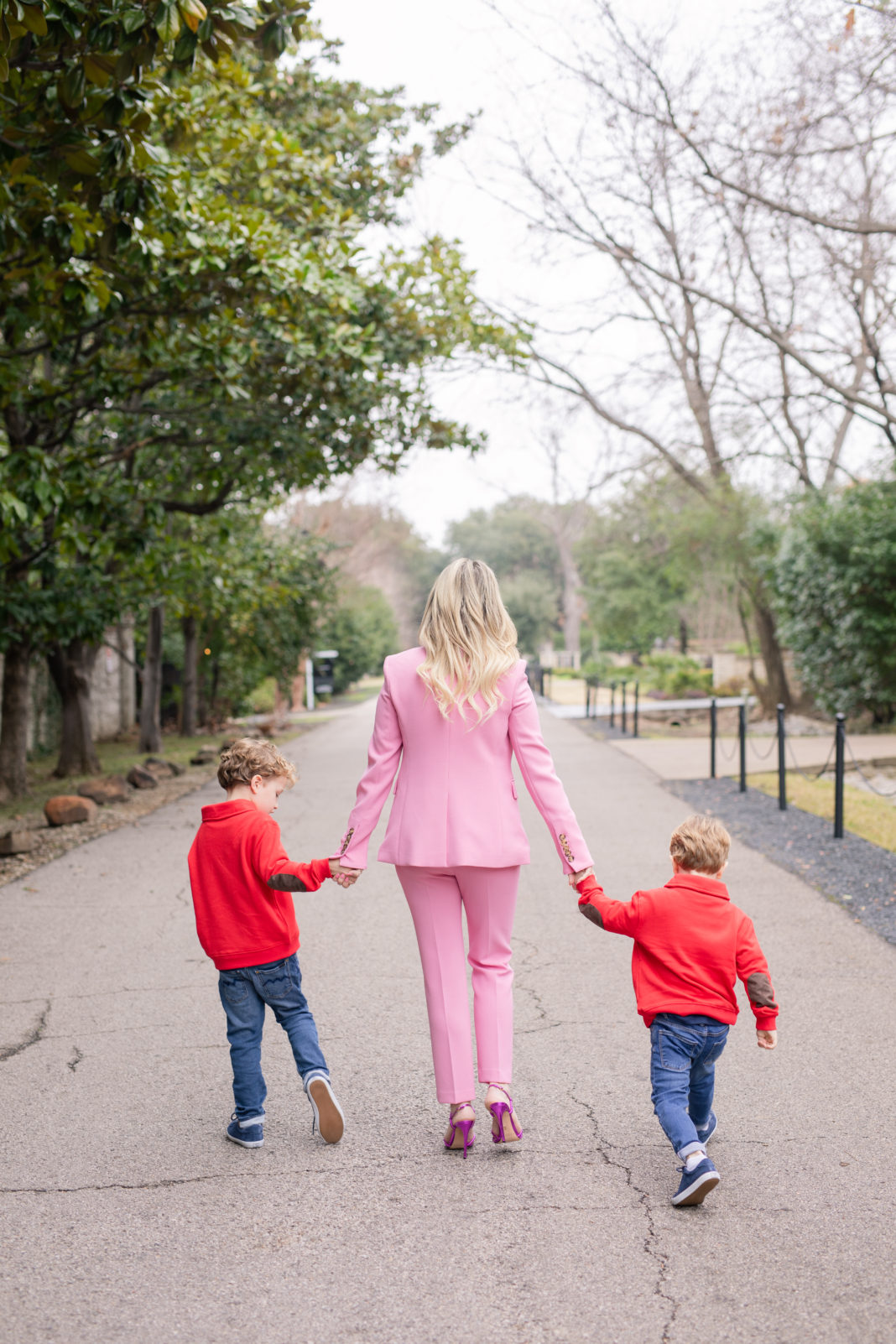 I think that a good pink suit is a fun wardrobe staple. I have a few and love wearing them for lunches, meetings, or a fun night out. You can dress a suit up or down, and mix and match the pieces into different outfits.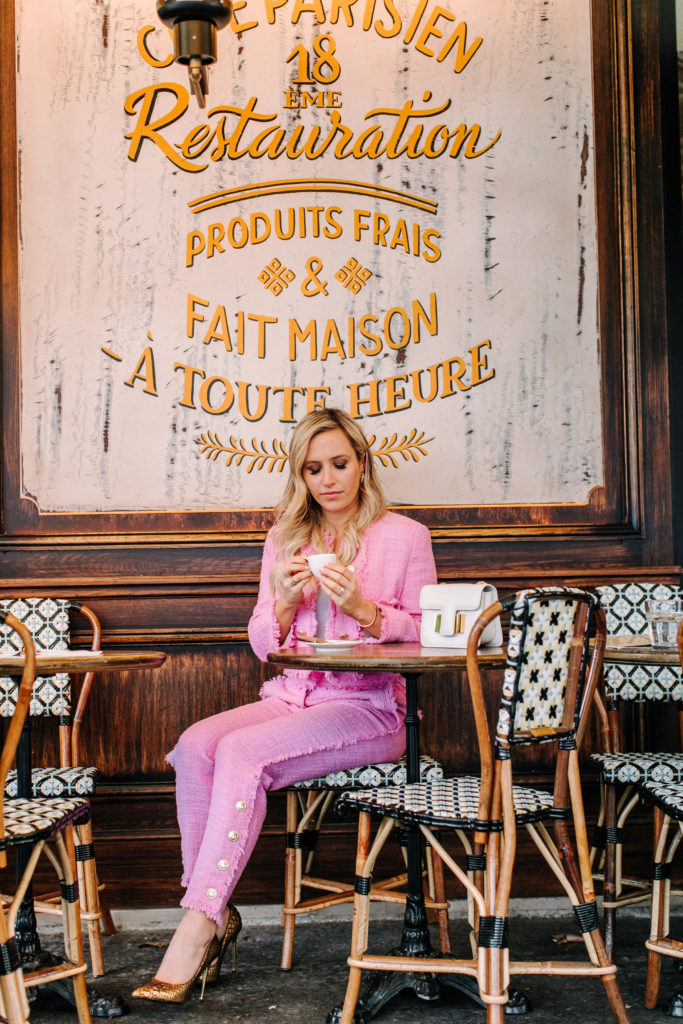 This suit took me from brunch to dinner in Paris.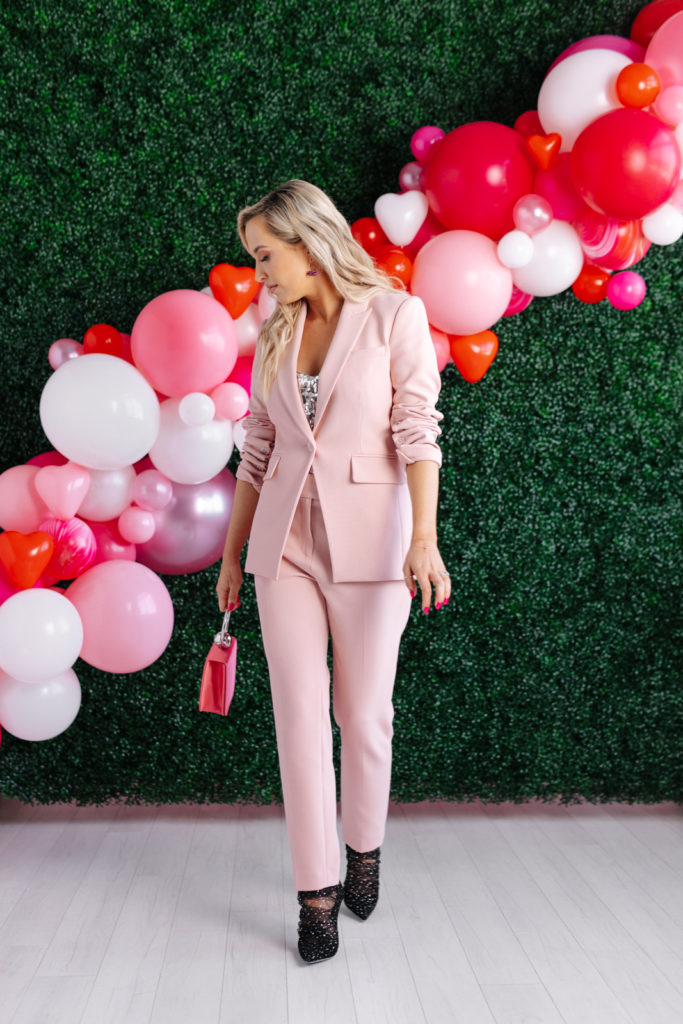 And this look was one of my favorites for Valentines Day last year.
Here are my favorite pink suits available now:

And here is how I wore my most recent pink suit for Valentines Day with my boys: