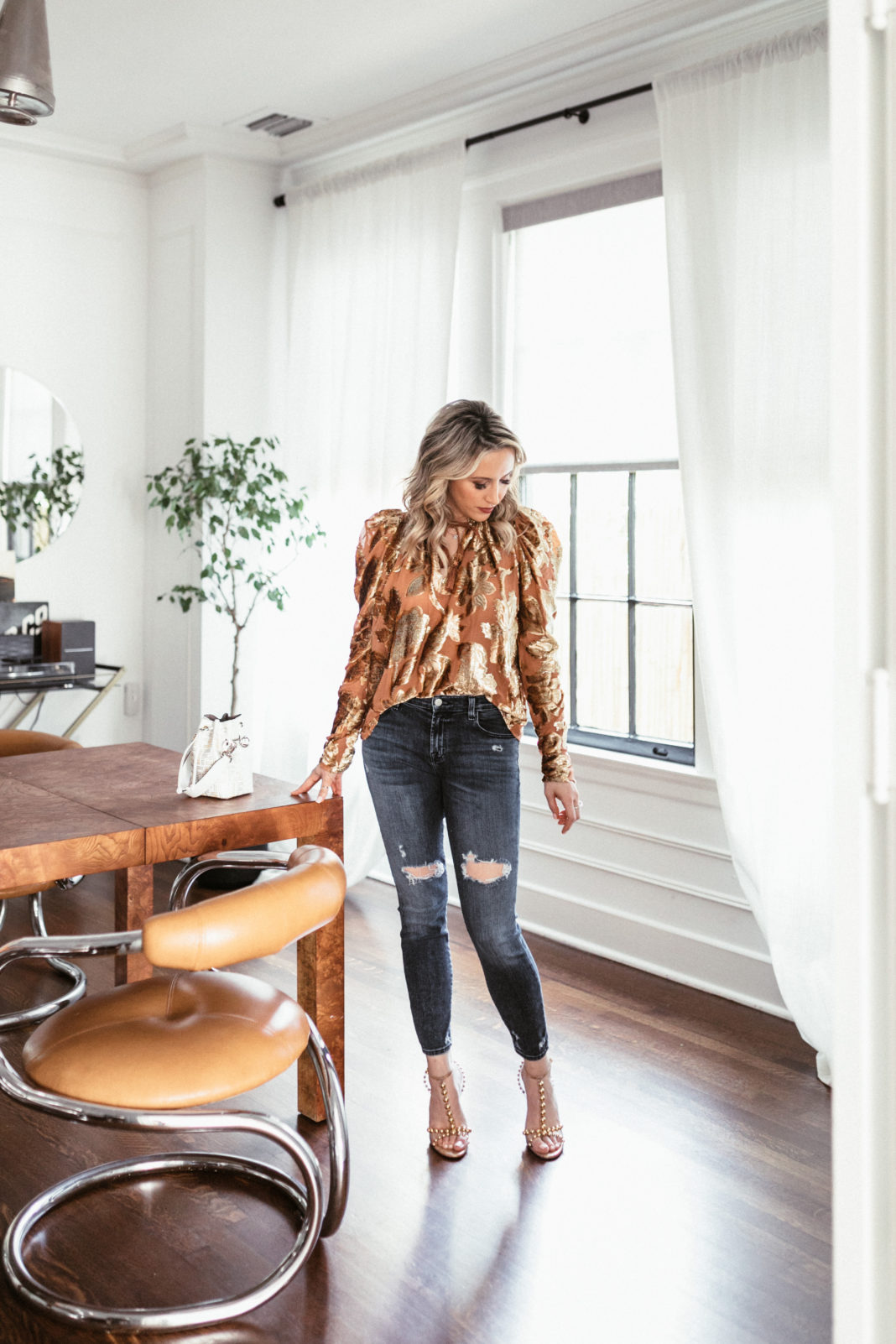 This week has been amazing. I have been focusing on the transition from Summer to Fall both in life and in fashion. The time between seasons can be tough as we leave one behind and look forward to another, but I always use it as a time to reset and reevaluate. I hope you have some time to do the same.
Bright and Orange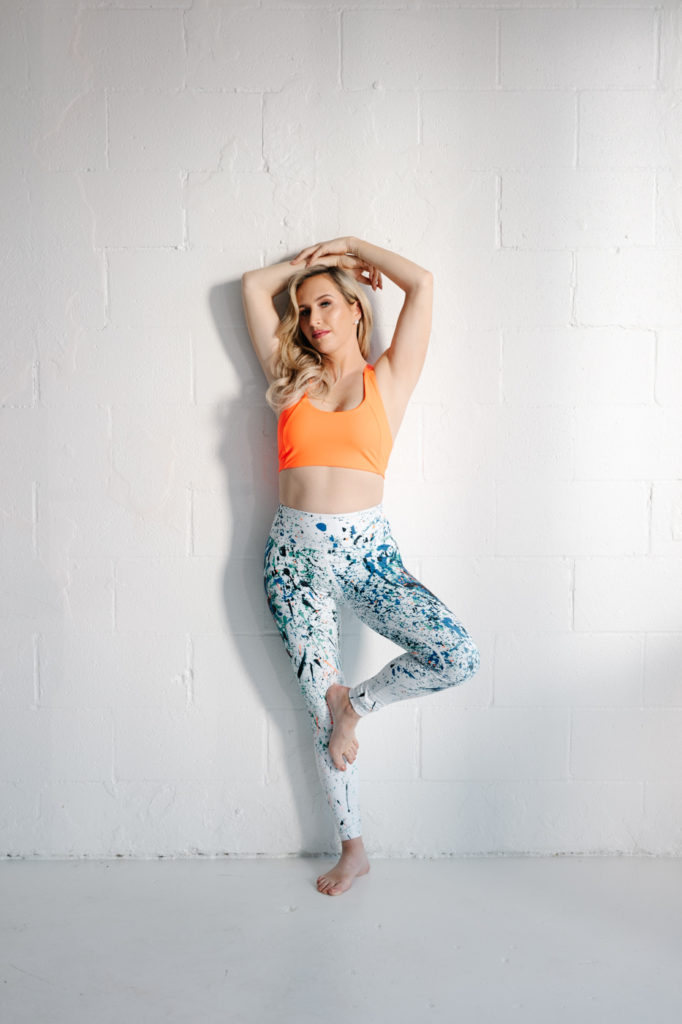 This workout look is comfortable, fun, and eye catching. Both the splatter paint leggings and the orange sports bra are sure to catch attention.

The Perfect Transitional Outfit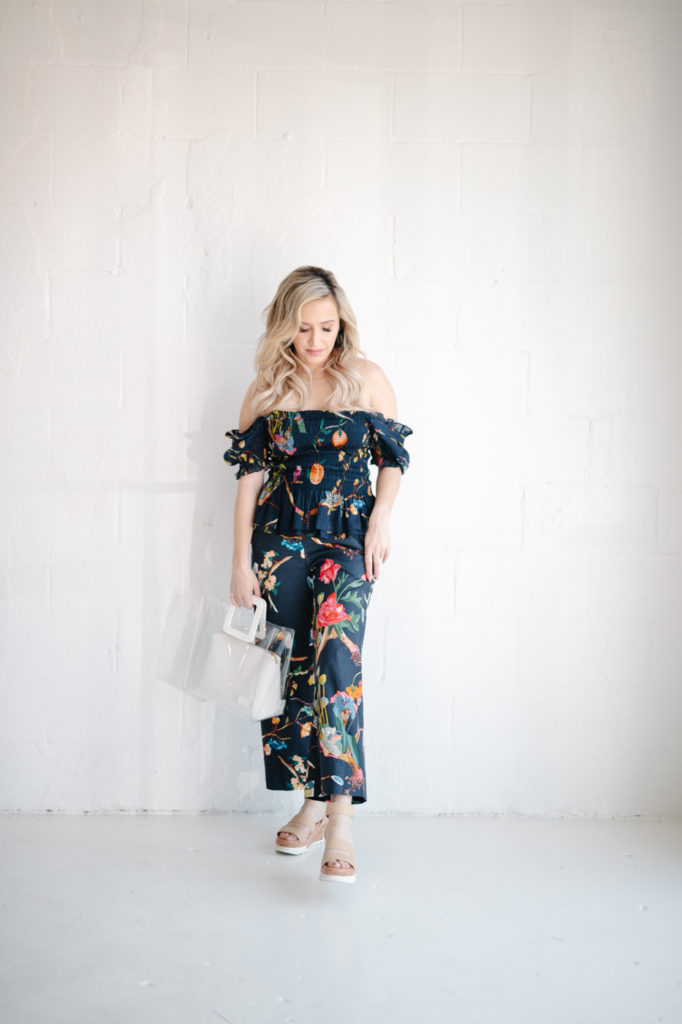 This set from Tanya Taylor is gorgeous, and it works well for the hot summer months because of the light weight family, but also for the transitional season. Dallas stays warm for so long that this can work until the temps drop, which probably won't be until October. I paired it with the most comfortable shoes from amazon, and a bag that goes with everything!

The Best Fall Look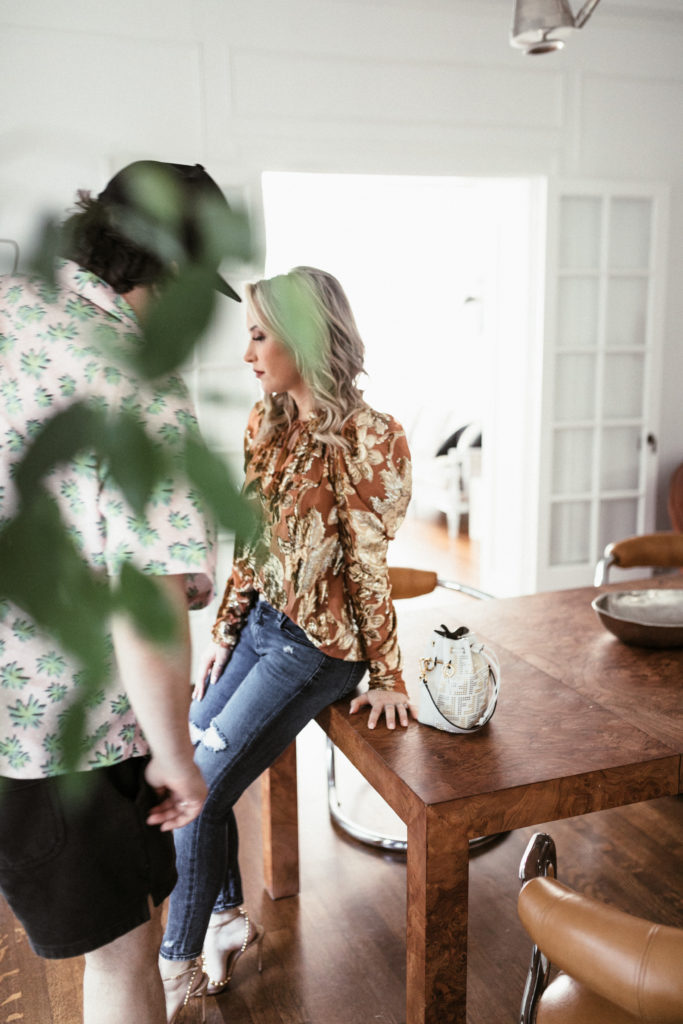 This fall look is everything. I paired this fabulous fall top with my go to jeans, fabulous heels and my favorite Fendi Bucket Bag. This look just screams "bring on fall!" probably because I am so ready to welcome cooler temps back to Dallas.

My Go To Summer Handbag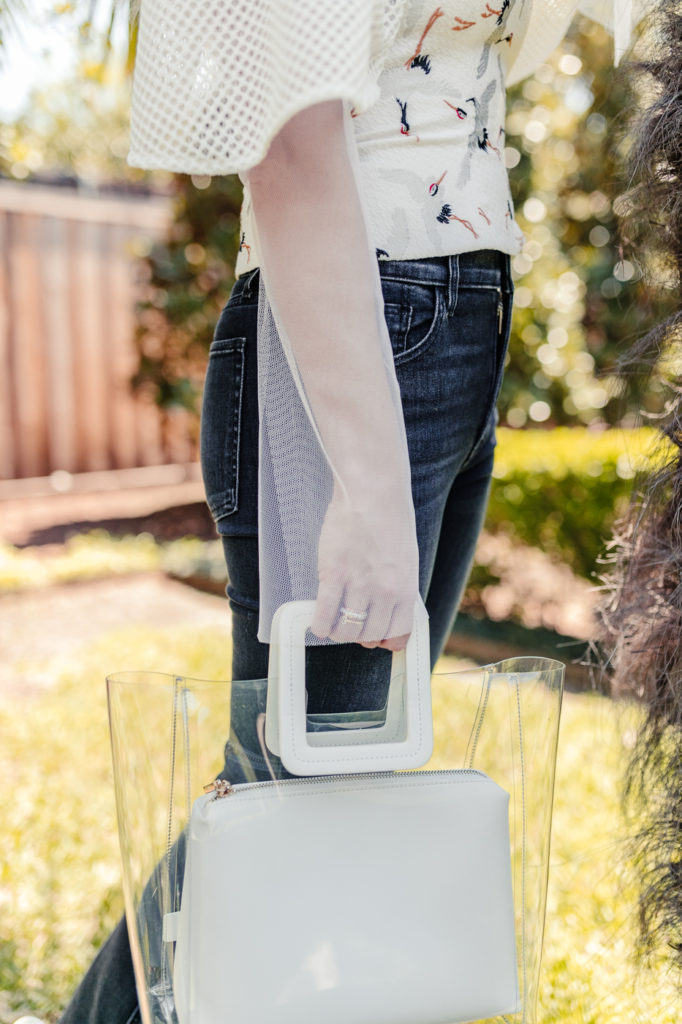 I posted this handbag twice this week, because I think it's so important to be able to reuse your favorite items and wear them different ways. It paired well with my transitional floral look as well as this fresh and edgy look that is perfect year round! And because it comes in at under $150, you can't beat the price!

Hotelette Photos:
Photographer: Beckley 
Stylist: Carlos Alonso-Parada
Hair and Makeup Artist: Alejandro Guzman 
Locations: Hotelette
Producer: Claire Fowler
All Other Photos:
Photographer: Yesi Sukilynn Fortuna
Stylist: Carlos Alonso-Parada
Hair and Makeup Artist: Alejandro Guzman 
Producer: Claire Fowler 
Locations: Private Home, Fort Lion Studio