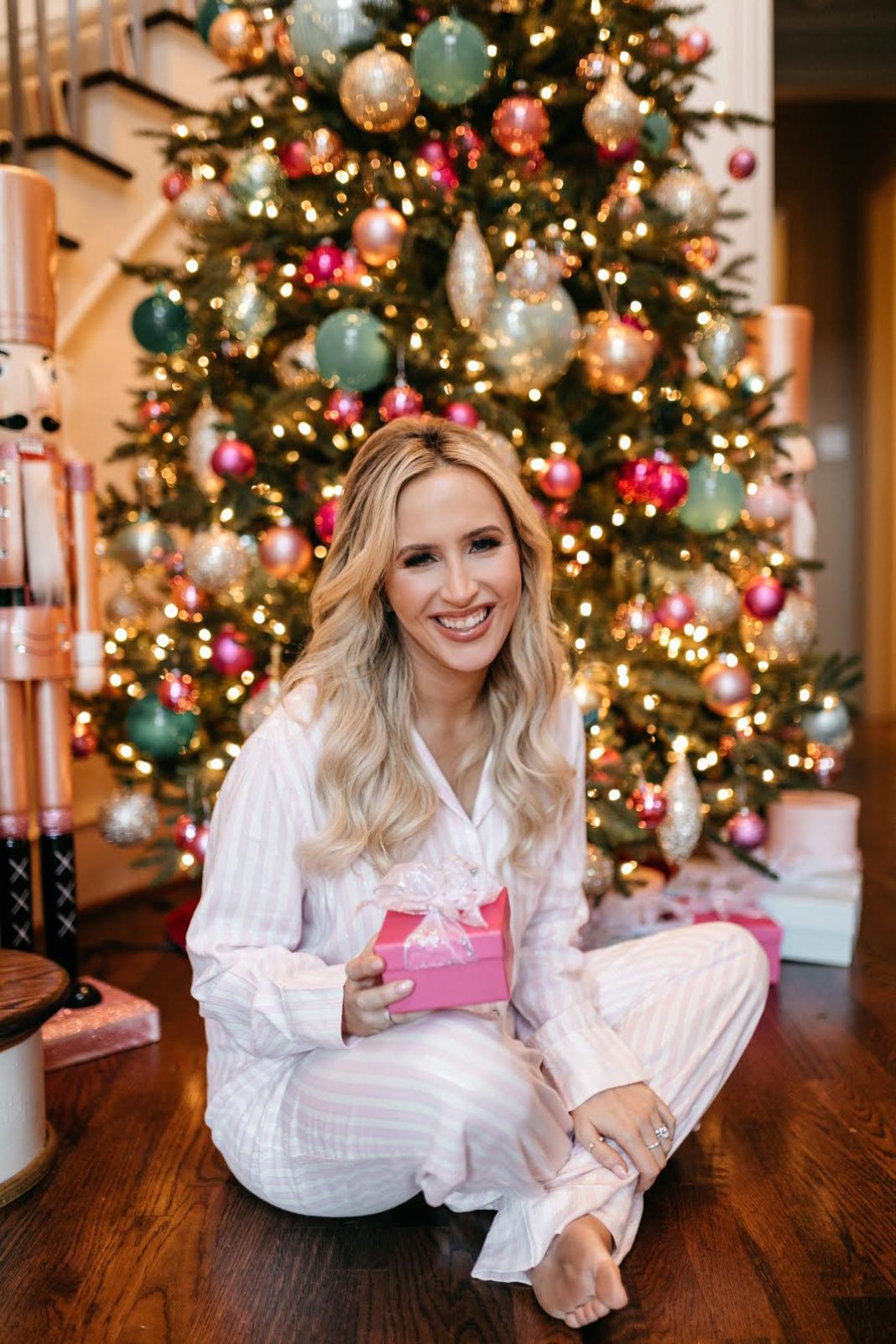 After taking the time to figure out who you needed help shopping for, and scouring for the best gifts, I have put together my 2020 gift guides. There is something for everyone and at every price point.
Gifts For Her
Whether it's your wife, sister or mom there is something in this gift guide she would love. I included things I own and love, or things that are on my list.
2. A Fun Yet Simple Pair of Designer Sneakers, $750
3. The Always Pan, $145
4. A Classic Designer Bag, $297
5. A Gorgeous Blazer, $343
6. A Pair of Pajamas, $275
7. The Rihanna Book, $150
8. Suede Pumps, $595
Gifts for Him
So many of you said the men in your life were the most difficult to shop for. Here are some foolproof ideas for the men in your life. Whether it's your Dad, Brother, or Significant Other these are all wonderful options.
Leather Sneakers, $268
2. Massage Gun, $129.99
3. Travel Cocktail Bar Set, $68
4. Monogram Barbecue Set, $45
5. Waterproof Hiking Boots, $299.95
6. Dry Duffle Bag, $250
7. Pendleton Playing Cards, $19.95
8. Puffer Jacket, $268
Gifts for the Kids
A Beautiful Play Kitchen, $649
2. An Inspirational Little Leaders Box, $149
3. Bluebird Service Station Play Set, $118
4. Magna Tiles Galaxy Spaceship Set, $49.95
5. Dino and Science Stocking Bundle, $64
6. Primo Ride On Toy, $199
7. Kids Art Studio in a Box, $40
8. Electric 4-Wheeler, $539.75
9. Sushi Sidewalk Chalk, $25
10. Mini Pram Doll Stroller, $79
11. Osmo Genius Starter Kit, $74.99
12. The Ultimate Art Easel, $199
Gifts for the In Laws
So many of you said that shopping for your in laws was the most difficult. Here are some classic gift ideas sure to please even the pickiest in-laws.
A Cozy Weighted Blanket, $249
2. Padova Ten Piece Pan Set, $300
3. A Very Chic Cutlery Set, $349
4. A Gorgeous Pour Over Tea Kettle, $99
5. A Vertical Garden, $547
6. The Ultimate Espresso Machine, $775
Stocking Stuffers
Fabric Shaver, $50
2. Jack Black Skin Saviors Set, $35
3. Slip Hair Ties, $20
4. Honey Flight, $58
5. Apres Ski Kit, $31
6. Portable Sterilizer, $59.99
7. Pocket Hand Sanitizer Set, $10
8. Facial Favorites Set, $41
9. Chalk Set, $43
10. Anatomy of a Bike Kit, $65
11. Match Holder, $30
12. Manicure Set, $27
13. Travel Adapter, $30
Gifts for the Health and Beauty Junkie
I tried to find some fun and unique gifts for the health and beauty junkies on your list that they don't already have. Here are some of my finds:
Gold Sculpting Bar, $195
2. A Slow Juicer, $499.95
3. Makeup Brush Sanitizer, $89
4. The Manduka Restorative Yoga Set, $162
5. Glo Cryotherapy Recovery Tool, $359
6. Rose Quartz Eye Mask, $140
7. A Cushion Yoga Mat, $296
Luxury Gifts
So many of you wanted to feel spoiled this holiday season, and I don't blame you-it's been one heck of a year. So here are some luxe gifts that I love, or are on my list, sure to make someone feel extra good this year.
Open Heart Pendant Necklace, $2,750
2. The Ultimate "It Bag", $3,800
3. An Electric Bike, $2,916
4. A Sapphire and Diamond Cuff, $5,600
5. A Cartier Watch, $31,530
6. A Classic Designer Bag, $5,950
7. Anything from my favorite Jeweler, Sue Gragg!
Hostess Gifts
Hostess Gifts are important to have on hand during the holidays, and throughout the year. While we may not be attending parties or visiting as many friends and family these work well as thank you gifts for a kind gesture or something simple for someone special on your list.
A Cheese Grotto, $148
2. A Gold Rim Coupe, $22
3. A Salt Rock Selection, $25
4. A Candy Cane Candle, $26
5. Salad Servers, $50
6. A Tech Organizer $79
7. A Cheese Knives Set, $92