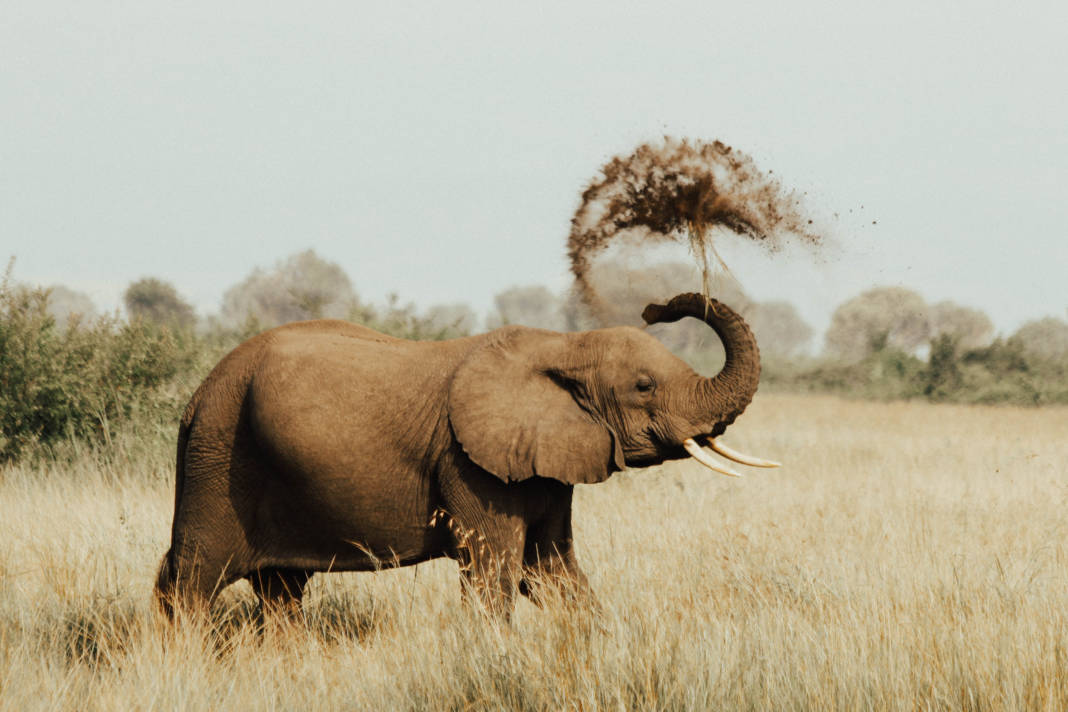 While the abundance and variety of the primate population is the main driver of tourism in Uganda, there are many places to see plains game as well, and those experiences are not to be missed. We thoroughly enjoyed our visit to Queen Elizabeth and saw one of the healthiest elephant populations I had seen anywhere so far in Africa. It became very clear from everyone that conservation is a huge priority in Uganda, and that they are so grateful for continually growing tourism. If you make it there to see the primates, make sure you stop in Queen Elizabeth!
Where we Stayed:
We stayed at Volcanoes Kyambura Lodge. Kyambura is described as an "eclectic safari lodge," and I honestly can't think of a better way to categorize it. It is rustic, varied and features a mix of local art throughout the rooms and common areas. It is actually a former coffee processing plant overlooking the National Park and is considered an eco-friendly hotel.
What We Did:
We spent our days on game drives, exploring the park and driving to the border of the Democratic Republic of Congo as well as nearby Ishasha. Ishasha is famous for its tree climbing lions…which is an experience I would 100% recommend. There is something spectacular about seeing those powerful felines hanging high above you in the trees.
Things to Know:
Like many African camps – bugs are just a part of the experience. Primarily the camps high up in the mountains were mosquito free, but because of Queen Elizabeth's lower elevation you are more likely to get a bug bite or two. Note to self – bring lots of bug spray and sunscreen!