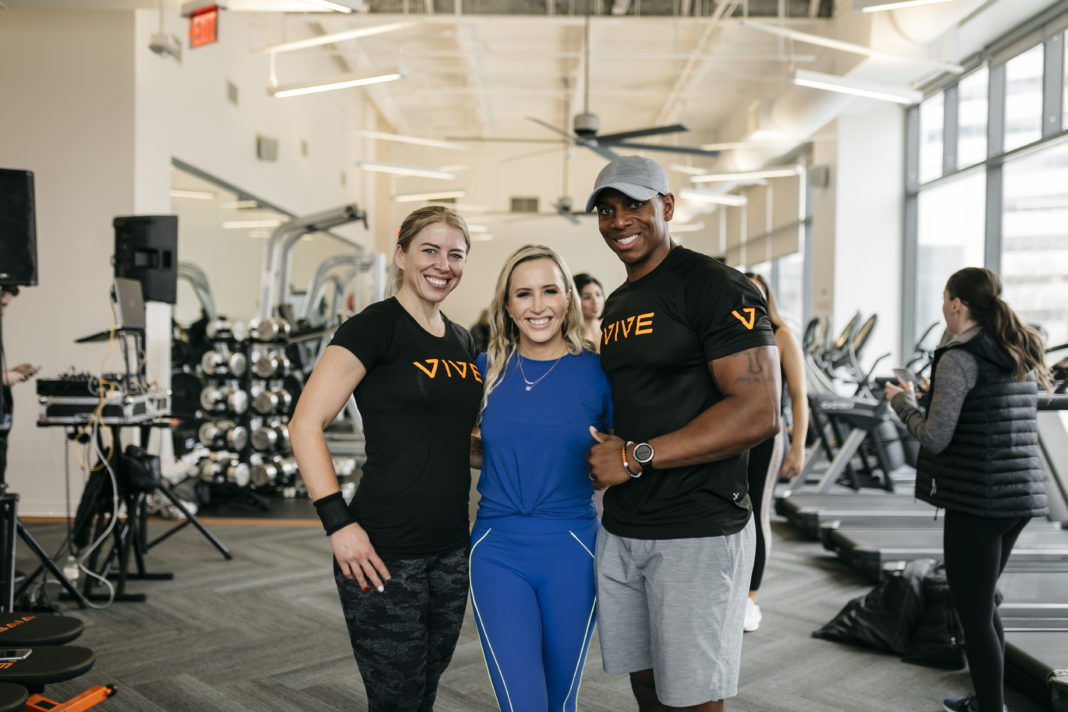 As many of you know, my fitness journey began about 18 months ago when I joined VIVE. I had always enjoyed working out and trying to stay in shape, but until I walked into their gym, I hadn't found anything I could really commit to. I instantly fell in love, the trainers there are educated, they know what they're doing, and they hold you accountable for your workouts and your lifestyle, but they are kind and encouraging. It was the perfect mix of everything I needed. Yes, VIVE has changed my body, but mostly it's changed the way I feel about myself. I feel better in my skin, and I have the confidence to show up to any workout class anywhere and know I can do my best. I'm certainly not an athlete or fitness fanatic, but I am finally in a place where I consider myself fit, healthy, and most importantly, happy with my body and what it can do.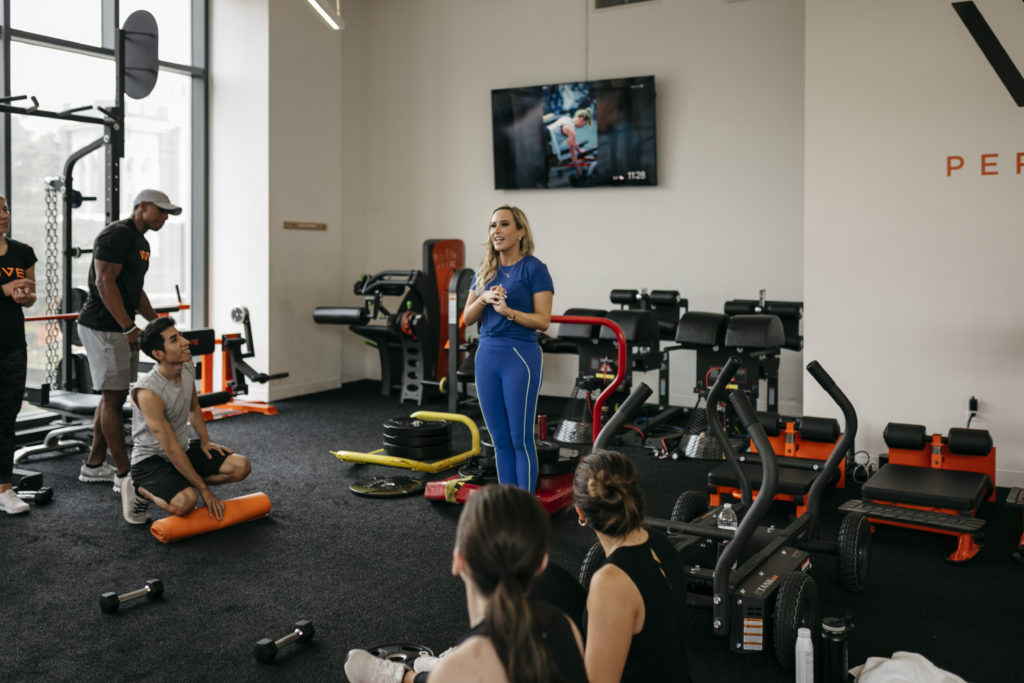 It feels bittersweet posting about our February VIVExTHESEAYSIDE event because it has been over six weeks since I have set foot in the gym. My India trip followed by Dallas shelter in place order has kept me out for longer than I could have ever anticipated. I didn't realize how much I would miss my routine, my time in the gym, and the people I would see there almost every day. I am so grateful VIVE has their online workout program, and that I still am able to get encouragement and motivation from Brandon even though we aren't able to be there in person. I am counting down the days until I can get back. In the meantime I hope you enjoy the photos and recap from our amazing event in February.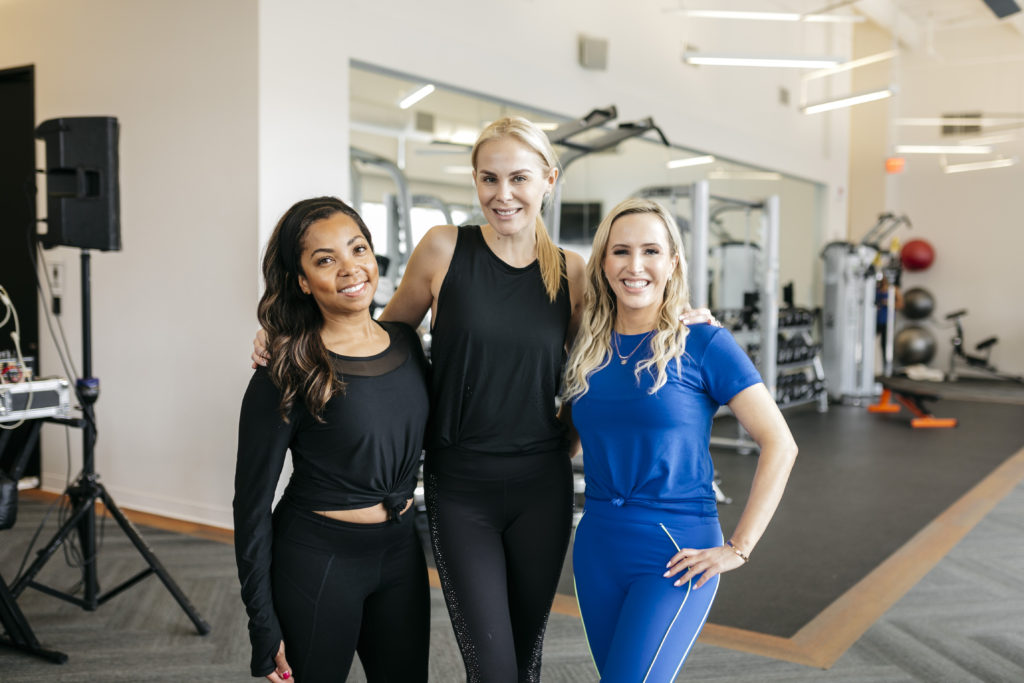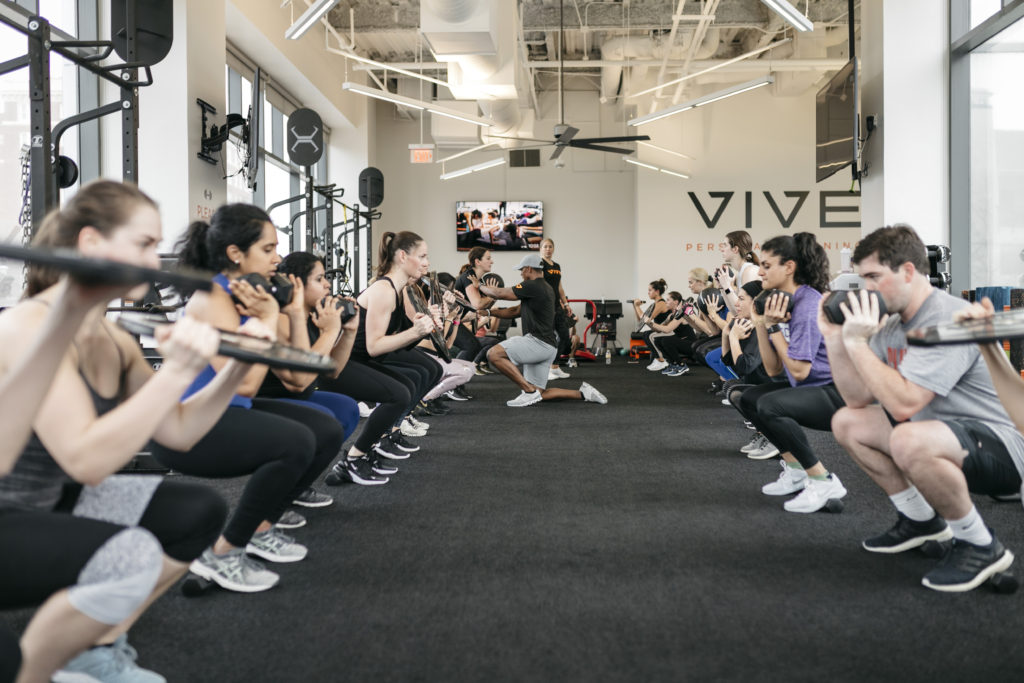 We started the morning with a workout. Everyone learned the warm up routine, and then Brandon and Kaylee shifted the focus toward building strength and perfecting technique. Brandon lead the workout while Kaylee demonstrated the proper technique and helped ensure everyone keep correct form and learned the right way to train.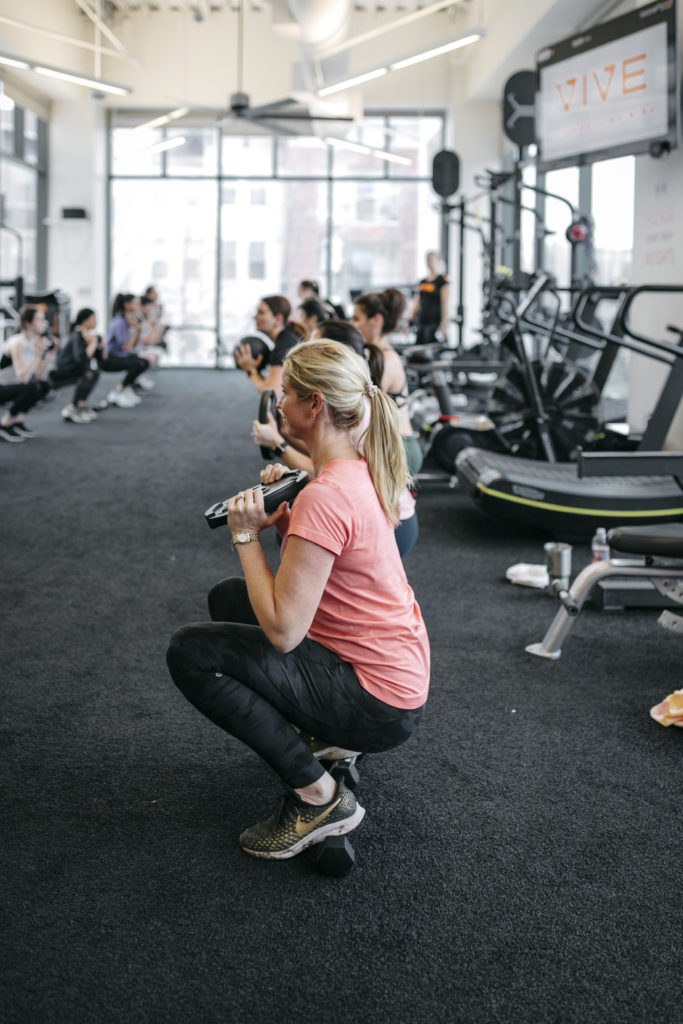 I wanted to work hard and ensure I was doing my best to represent VIVE and everything I learned there. I think that Brandon and Kayee showed everyone how unique and incredible their program really is. Even though it was tough, everyone enjoyed the challenge, and loved working up a sweat with such a supportive group.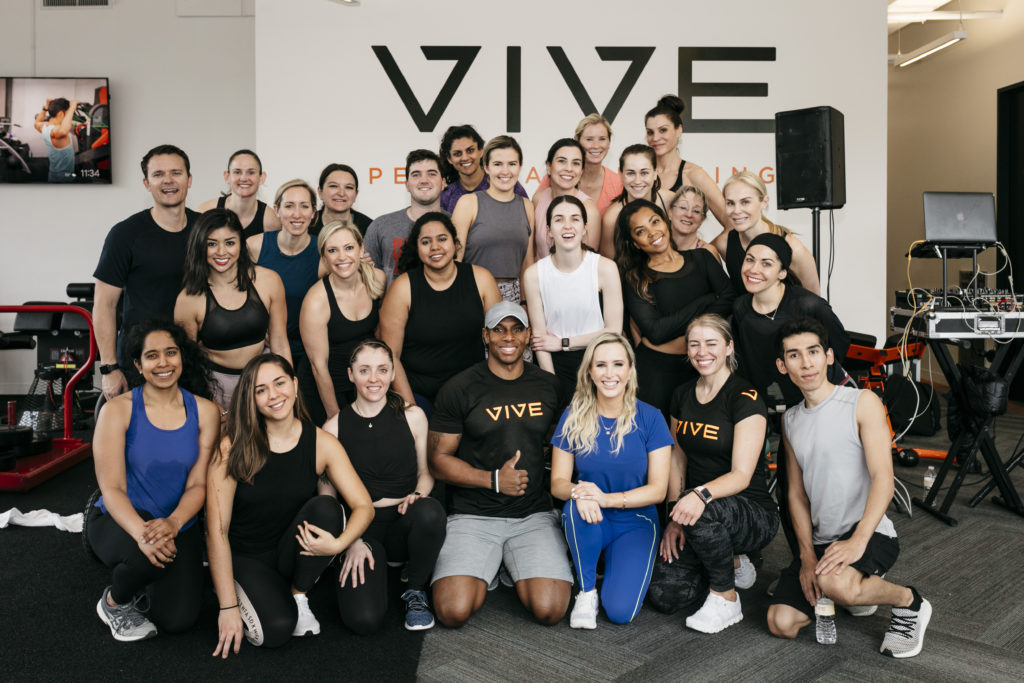 I am so grateful to everyone who attended the event. I cannot thank these amazing trainers and attendees enough who all brought their A-game. It made it so much fun, even when we were all struggling.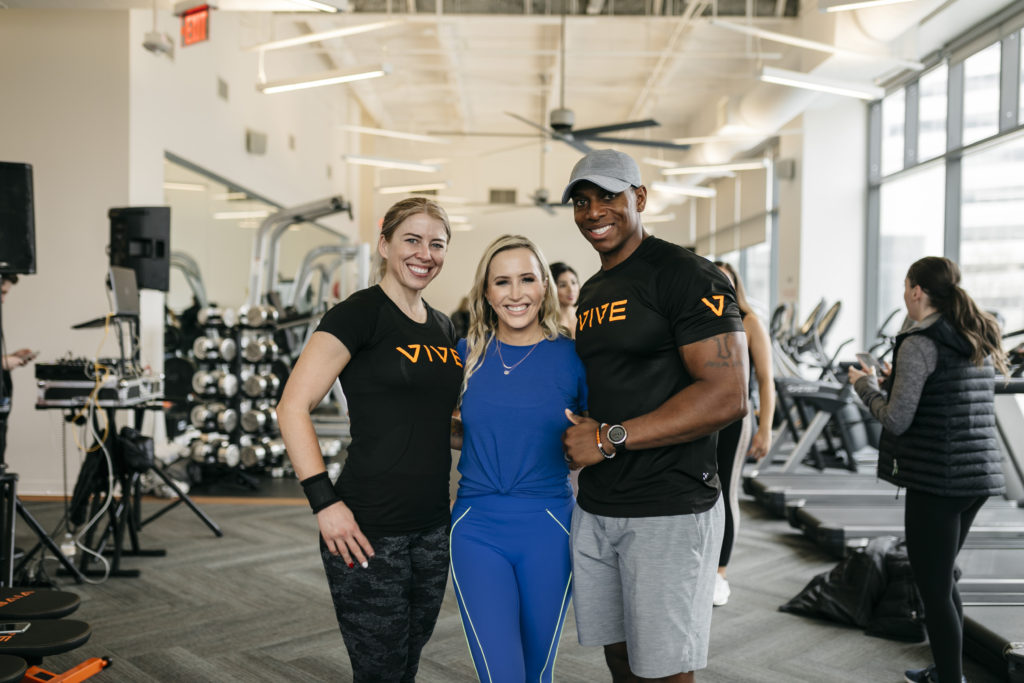 Thank you to VIVE for hosting all of us. I am so grateful to Brandon and Kaylee for making us all work up a sweat! And a huge thank you to Brandon for always pushing me to be my best self no matter how hard the struggle is.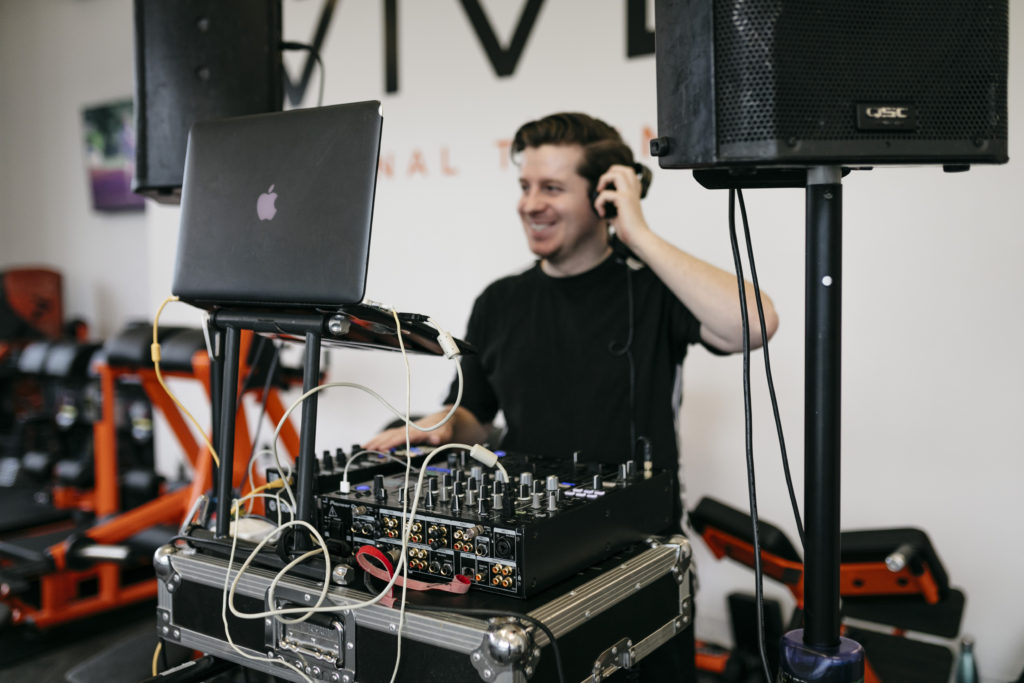 Thank you to DJ Blake W  for being there there with the perfect playlist to keep us all energized and motivated. It made it feel like a fun festive way to kick off the day, and provided a distraction from the grueling workout.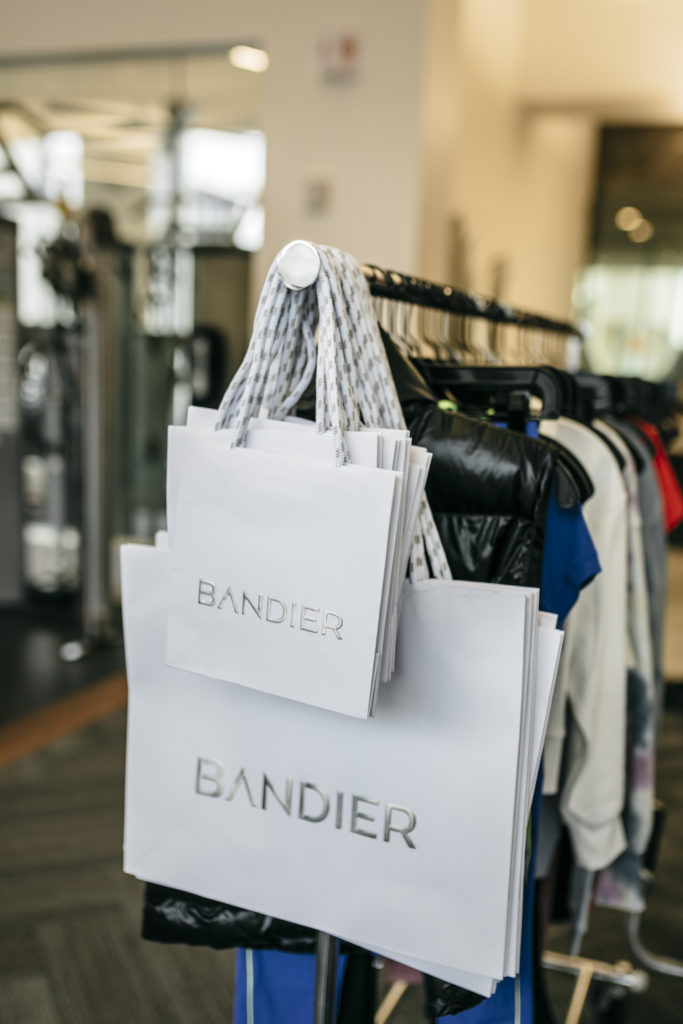 Thank you to Bandier for coming and supporting us, and allowing everyone to shop post workout. We were so thrilled to have Bandier join us once again. Alex and Courtney have become friends, and are the kindest people. I always love stopping in to see them when I'm in the village, and of course, shop. Bandier had worked with me, and VIVE before, so it made sense to showcase my favorite activewear company while giving everyone the chance to try the workout that I love. I truly believe that having something on that makes you feel confident really helps you make your way into the gym and try harder there – it certainly did in my case. It seems silly, but when you feel good it can change your confidence level and demeanor.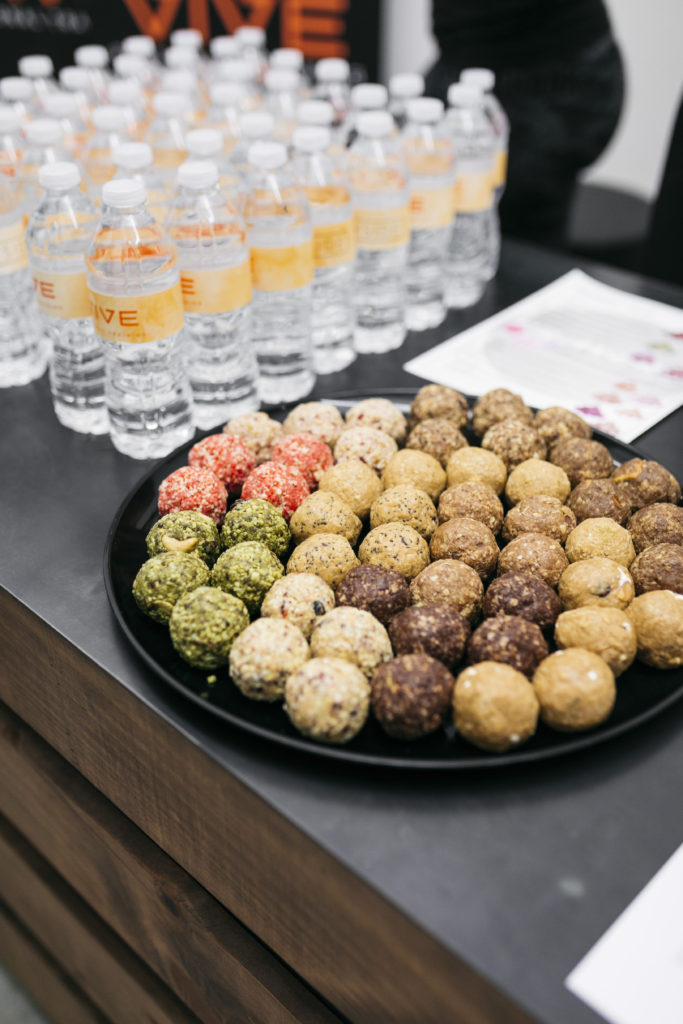 Having the right fuel to replenish after a workout is always important. We are so grateful Cravery joined in to support the event and provide nutrition and delicious balls for everyone. No one was able to just eat one.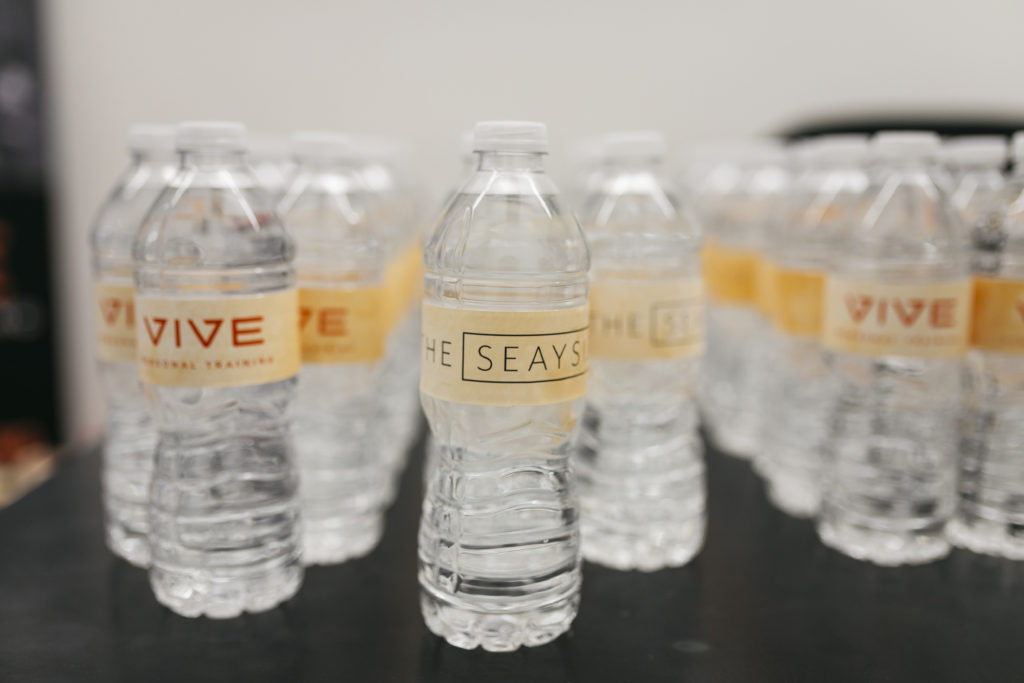 Thank you to Claire of Clarified Events for putting it all together, and for making the beautiful goodie bags. Thank you to Cryo1one for the fun swag. I know everyone is going to giving cryotherapy a try.
And a huge thank you to Becca of Beckleyco for documenting the whole thing. The photos are beautiful and we always love working with you!
You can shop my look from the event below: