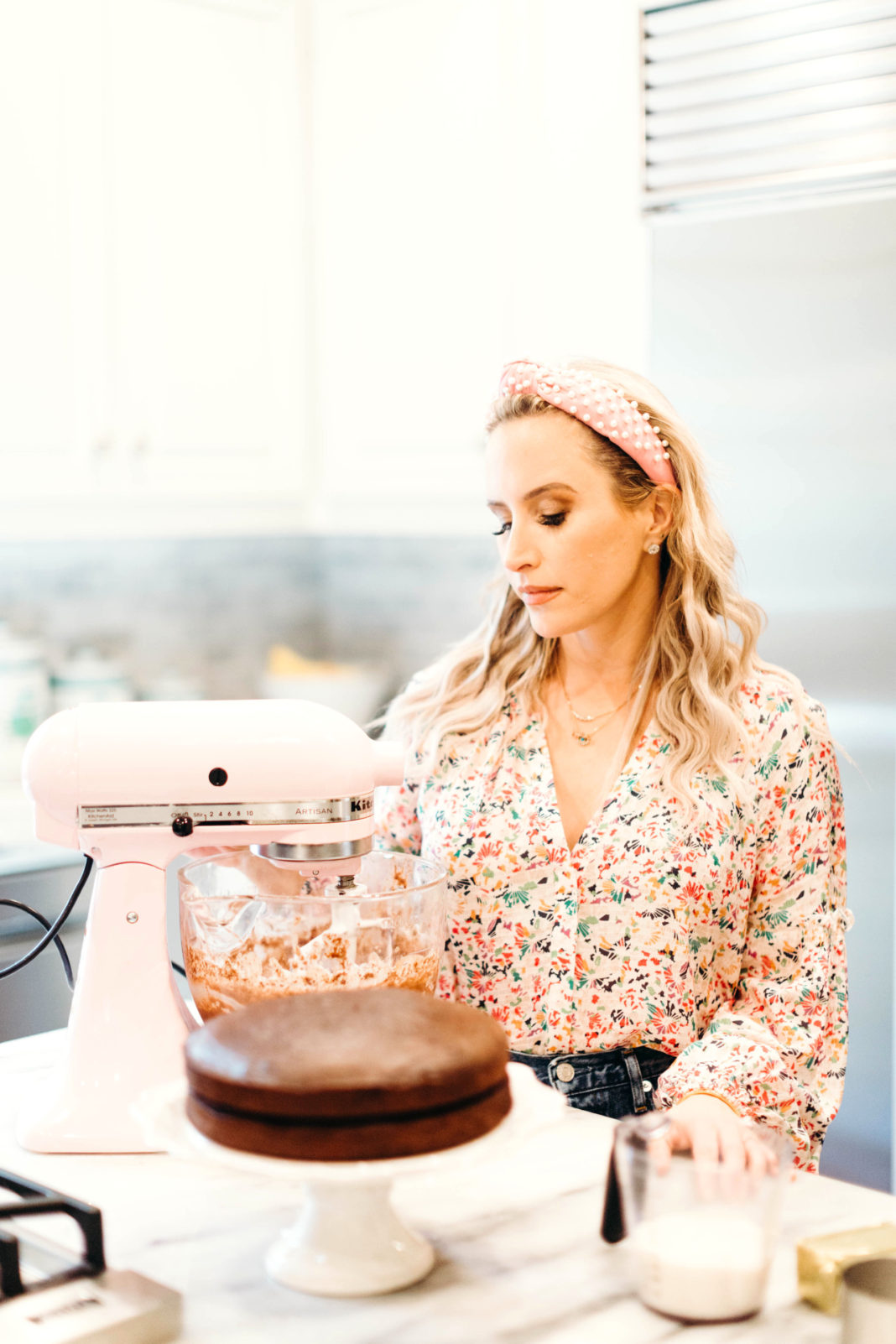 While preparing a quarantine birthday cake I came across a delicious chocolate cake recipe (by add a pinch). I had to play with it a little to make it fit with my food allergies and taste preferences, but I am so proud of the results. The cake (or cupcakes) is moist, delicious, and flavorful without feeling heavy. They are now my go to celebration treat!
The Best Gluten Free, Dairy Free Chocolate Cake
Serves: 18
Prep Time: 20 min
Cook Time: 30 min
Ingredients
2 cups gluten free flour (I like Bob's Red Mill 1 to 1)
2 cups sugar
3/4 cup cocoa powder
1 tsp salt
2 tsp baking powder
1 1/2 tsp baking soda
1 cup nondairy milk (I use soymilk)
1/2 cup vegetable oil
1 tsp espresso powder
2 large eggs
1 cup boiling water
Preheat Oven to 350 degrees, grease two 9 in cake pans (or line cupcake tins)
Combine all dry ingredients (flour, sugar, salt, baking powder and baking soda) and mix well.
Add milk, vegetable oil, coffee and eggs. Mix well.
Mix in dry ingredients slowly until combined.
Add boiling water until well combined. (batter will be very runny, that helps make the cake moist)
Combine cake batter evenly among cake pans or muffin tins and bake for 30 min (until a toothpick comes out clean)
Remove from the oven and allow cake to cool for 15 min before removing from pan. Wait until the cake is completely cool before frosting.
The Ultimate Dairy Free Chocolate Frosting
Serves: 18
Prep Time: 20 min
Ingredients
1 1/2 cups vegan butter (I like Earth Balance Soy Free)
1 cup cocoa powder
5 cups powdered sugar
1/3 cup dairy free milk (I use soy milk)
1 tbsp coffee (liquid)
Cream vegan butter and cocoa powder until well combined.
Add 1 cup of powdered sugar and coffee and mix well.
Add 1 cup of powdered sugar and 2 tbsp milk and mix well. Continue doing so until all ingredients have been added.
If the frosting is too loose add powdered sugar 1 tbsp at a time until it thickens to the right consistency. If frosting is too dry continue adding milk 1tbsp at a time until it reaches the correct consistency.
Shop the outfit from this post and some of my favorite baking essentials below: