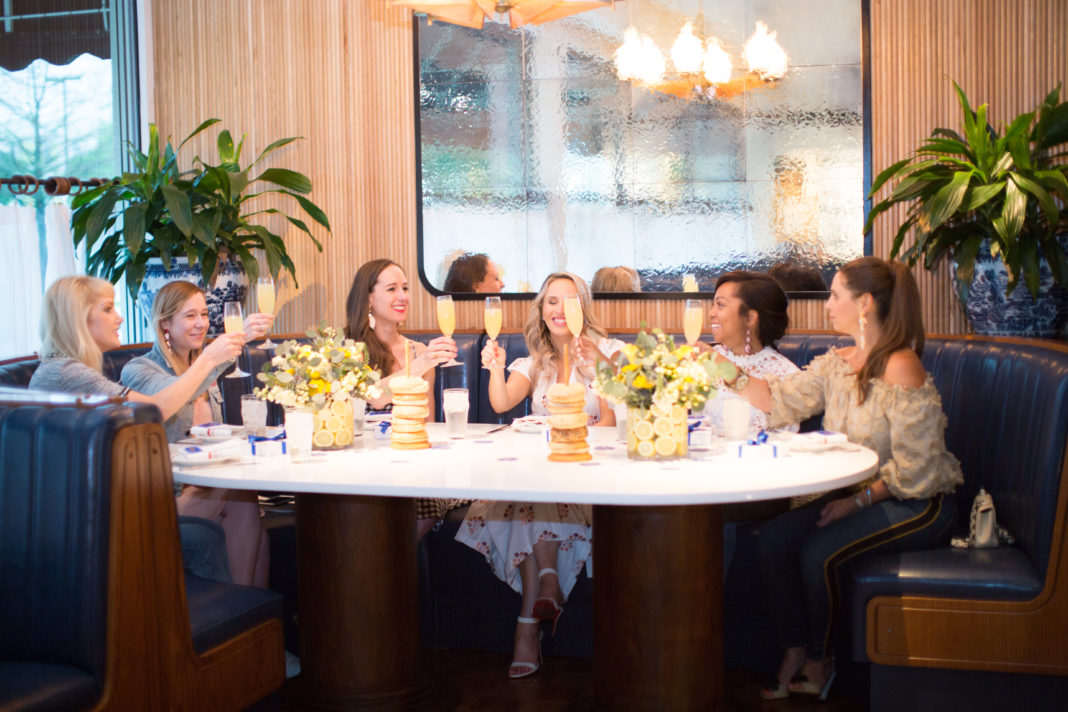 I love the opportunity to get good people together and enjoy delicious food, so I was excited when Hudson House  invited some friends and I to come and enjoy brunch at their Addison location! I had always enjoyed stopping in for the best oysters, seafood and burgers in Dallas, but I had no idea what an amazing brunch they offered. After our wonderful experience I have to say that Hudson House has one of the best brunches in town!
We started off our meal with mimosas and a bagel tower.  We all loved being able to build our own bagels with cream cheese, lobster, salmon and more fun garnishes than we could imagine.
Next were the main courses of lobster eggs Benedict, chicken and waffles and the best frittata I have ever tasted.

From the food to the service it was truly the perfect brunch from start to finish. I cannot wait to celebrate special occasions at Hudson House, and also to add it to my regular weekend plans.
Tips for Hosting the Perfect Brunch:
I knew Hudson House already had a lovely atmosphere, so I didn't need to add in too much decor to brighten up the space. But I did want to add some little touches to make the occasion feel intimate and special, so I brought in Claire, to add some unique touches to the table. We agree there are a few things you need to consider when planning the perfect Saturday Brunch.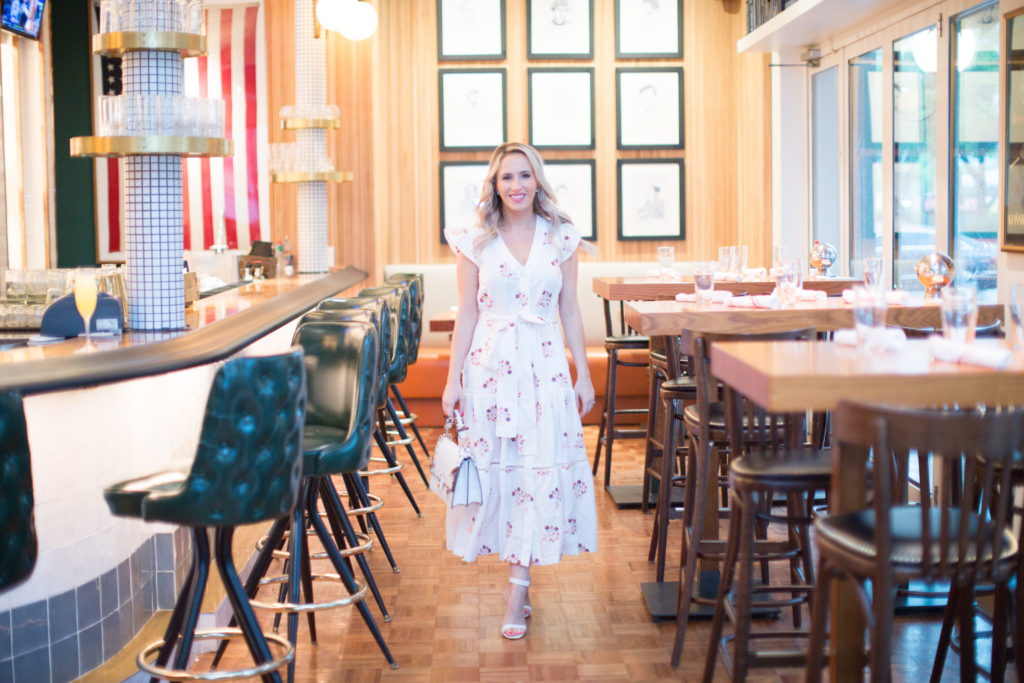 Pick the right location: Hudson House has a warm and welcoming atmosphere, while still being young and fresh. It is a very "Instagrammable" space but more importantly has incredible food, with a little something on the menu for every guest.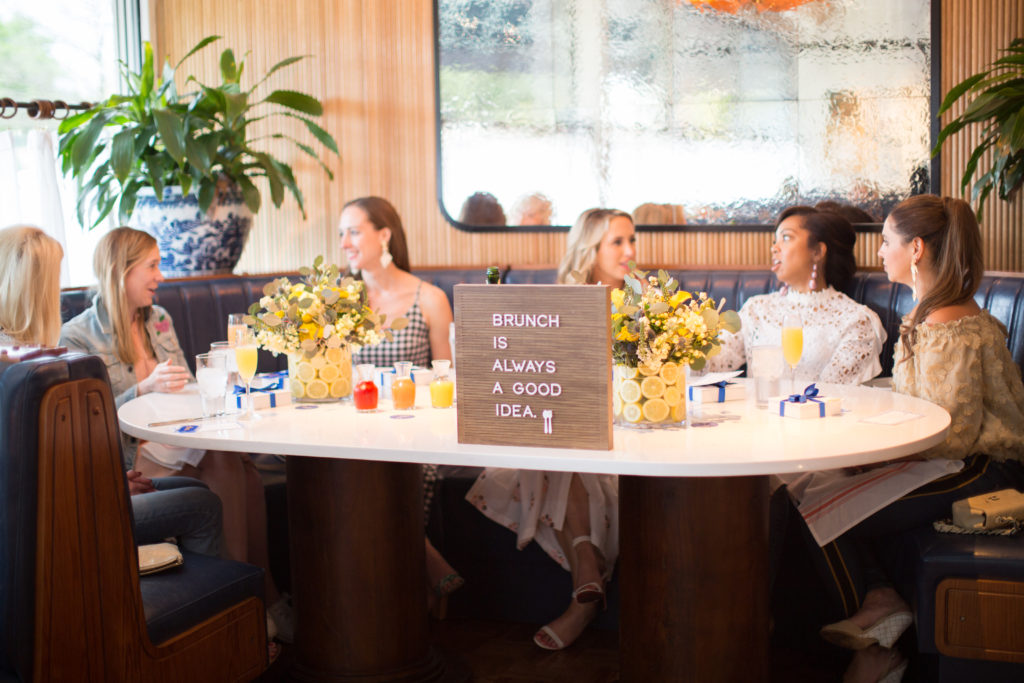 2. Invite good people: It really is who is around your table that matters most. I included  some friends that love food, love to catch up, and most of all love to have fun!
3. Have a cute favor: I always like to have a little something for my guests so we picked up the adorable Maggie Louise 8 piece Chocolate Brunch Box. I have never met anyone who isn't thrilled when opening up a box of these famous chocolates.
4. Make it personal: We added our own "Love You a Brunch" tags to each chocolate box as well as some pineapple cutouts to incorporate Hudson House's logo. We also created personalized place cards and printed out menus for everyone. All of those details made it feel intimate and special.
5. Add a little floral:We brought in Some blue and yellow floral to add to the table so my guests would know exactly where to head when they walked in the door!